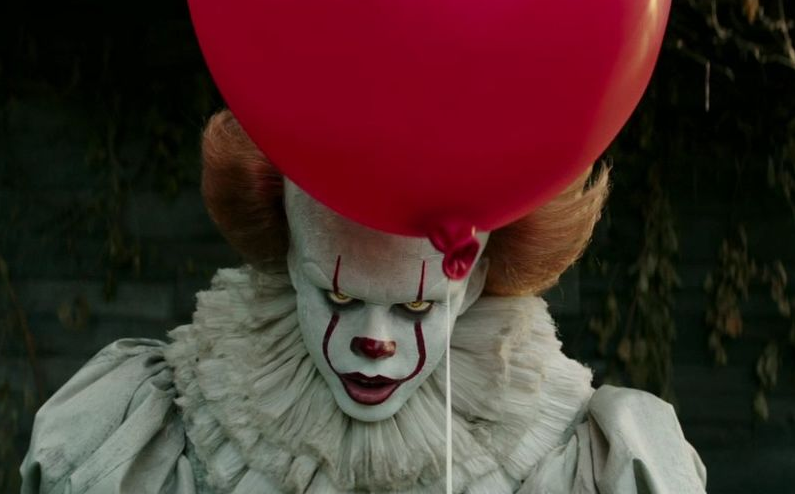 The year in horror films has been largely about finding disturbing allegories to tell human stories; Darren Aronofsky's mother! murdered a newborn baby to tell audiences to care about our environment, and Jordan Peele's Get Out managed to make spoons terrifying while telling a story about racism among the liberal elite.
Mainstream horror saw quite a few prequels, sequels and universe-expanding franchise additions, though only one of those films makes our list. Overall, it was a challenging and deeply disturbing year in horror. We've ranked our 22 favorite scary films of the year, not by overall quality, but by depravity and each film's ability to keep you up at night. The first films on our list are spooky and watchable, and the final films are art the average person can only stomach once (if at all).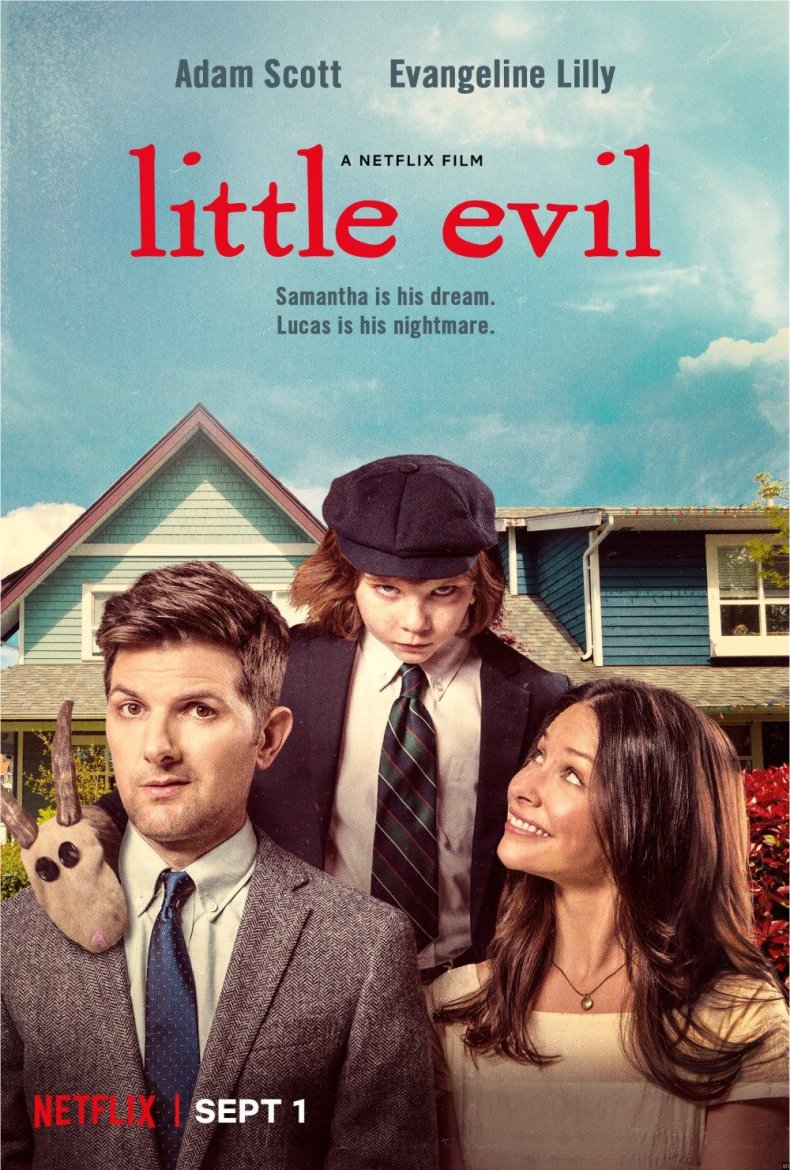 Little Evil, United States, Netflix
Little Evil, from the writer and director of Tucker and Dale vs Evil, uses its horror-comedy conceit well in the first act, though it ends up being too much of a feel-good story about stepfathers to leave any lasting, chilling impact. Though it's low on our list of nightmare fuel, Little Evil succeeds at what it sets out to do: borrow iconography from films like The Omen and Rosemary's Baby to tell a funny, slightly spooky story about family.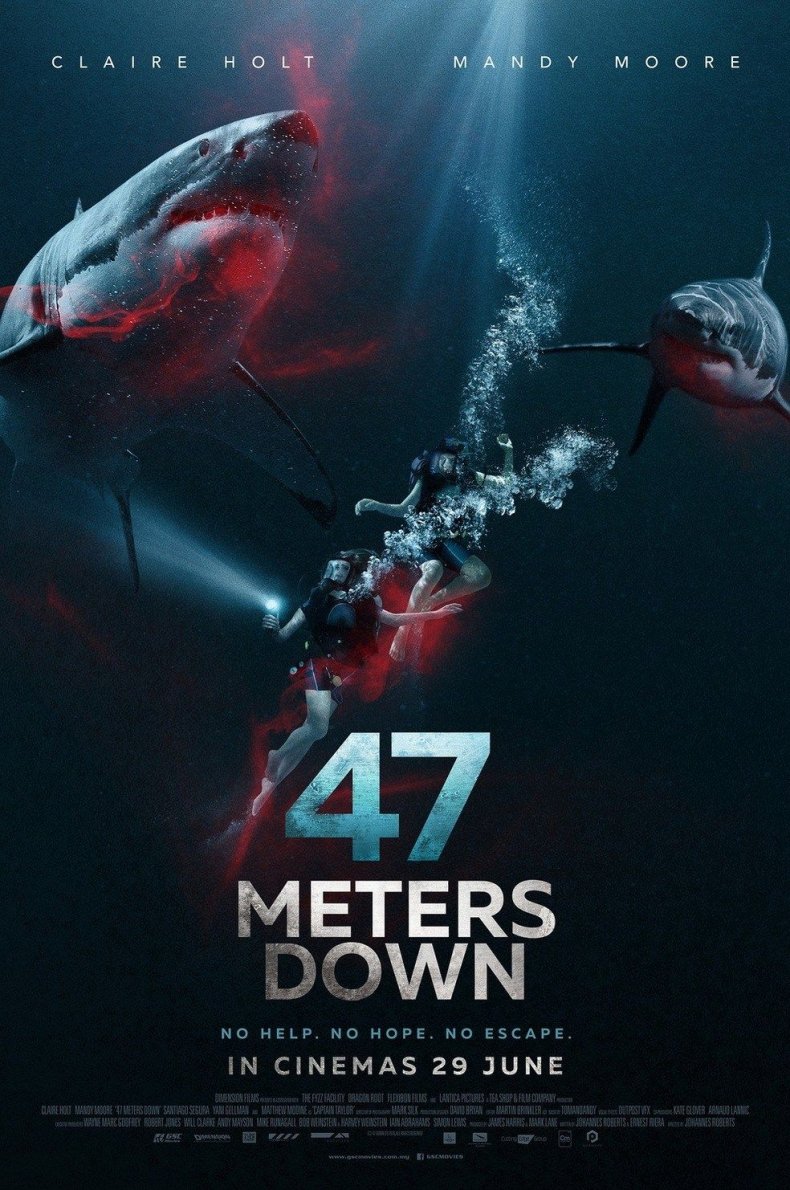 47 Meters Down, United Kingdom, Entertainment Studios
Absolutely no one believed a shark-centered thriller starring Mandy Moore was going to be watchable, but 47 Meters Down turned out to be a project akin to the creature features of the 1990s. The movie jumps earnestly enough at possible scares, avoiding any ironic self-aware digs at the genre and barreling head-first into its simple, scary conceit. It's Deep Blue Sea combined with Open Water, not quite as cartoonish as the former, but slightly less harrowing than the latter. All you need to know about the film before seeing it is that the sequel is already titled 48 Meters Down. Oh no, not one more meter!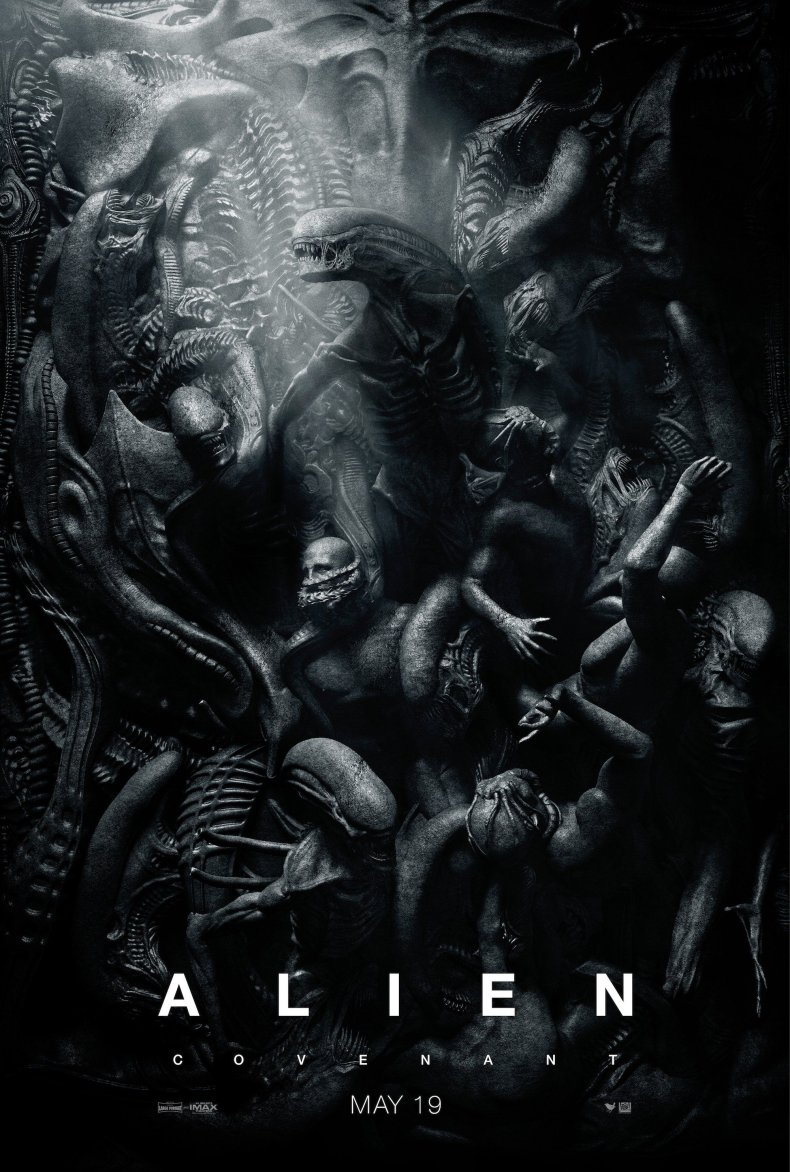 Alien: Covenant, United States, Fox Studios
When Ridley Scott announced he was returning to his timeless Alien franchise, fans of Ellen Ripley and her dark adventures were unsure whether he'd make another tight horror, like his original film, or take another shot at an action ensemble, like the risky, but ultimately successful Aliens. As it turns out, Convenant is an ugly hybrid of both genres, not quite bubbly and quotable enough to be a Bill Paxton feature (as Aliens was), but sloppier with its monster design, and the roll-out of its dark visuals, to be as finely tuned a machine as Alien remains. Still, when David reveals how he gleefully took apart Elizabeth Shaw's body on the slab, tinkering with her insides and trying to combine her biology with the xenomorph, it's hard not to let that off-screen terror get under your skin.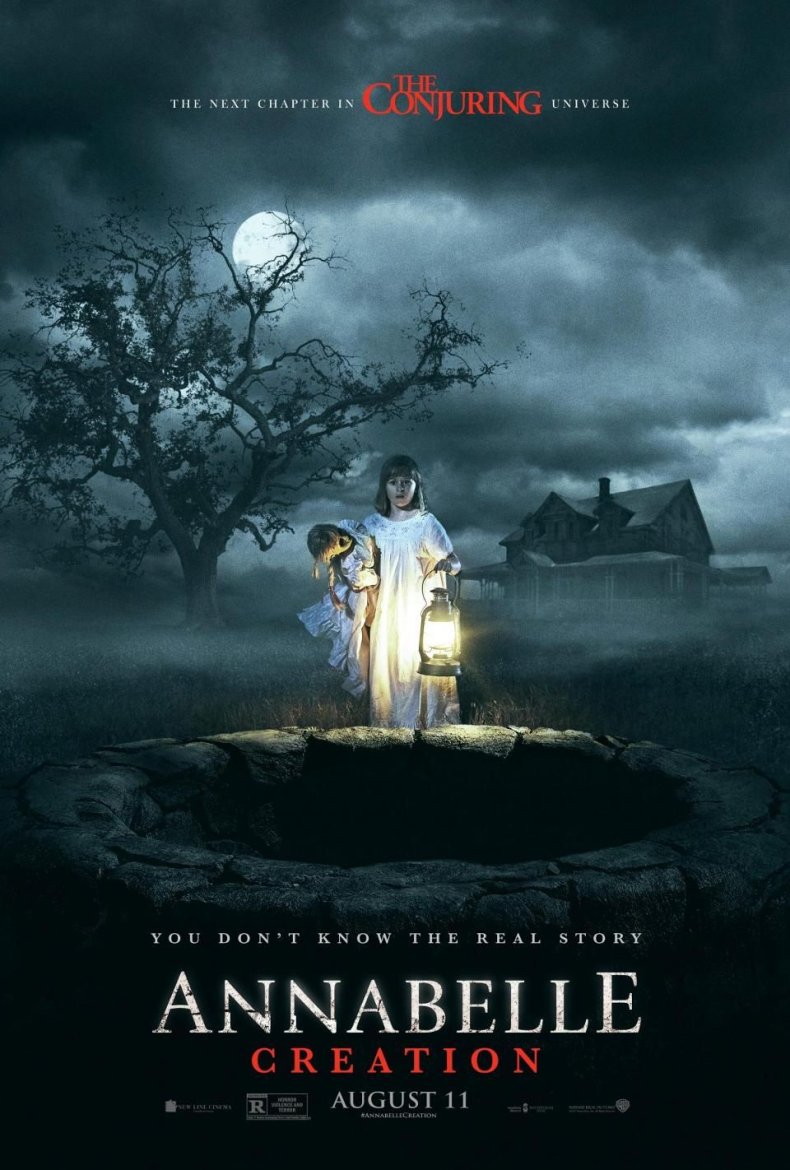 Annabelle: Creation, United States, New Line Cinema
2017's addition to the Conjuring franchise asks: can we tell a story in this world without the enigmatic Warrens centering the story? The answer is not quite, but Annabelle: Creation isn't an all out failure. It's bolstered by an impressive gaggle of young actors playing the orphans whom Annabelle torments, and it does a much better job pulling scares from its lifeless doll-monster. Annabelle: Creation is, by far, the best horror film centered around a doll to come out in 2017, and that includes the new Chucky.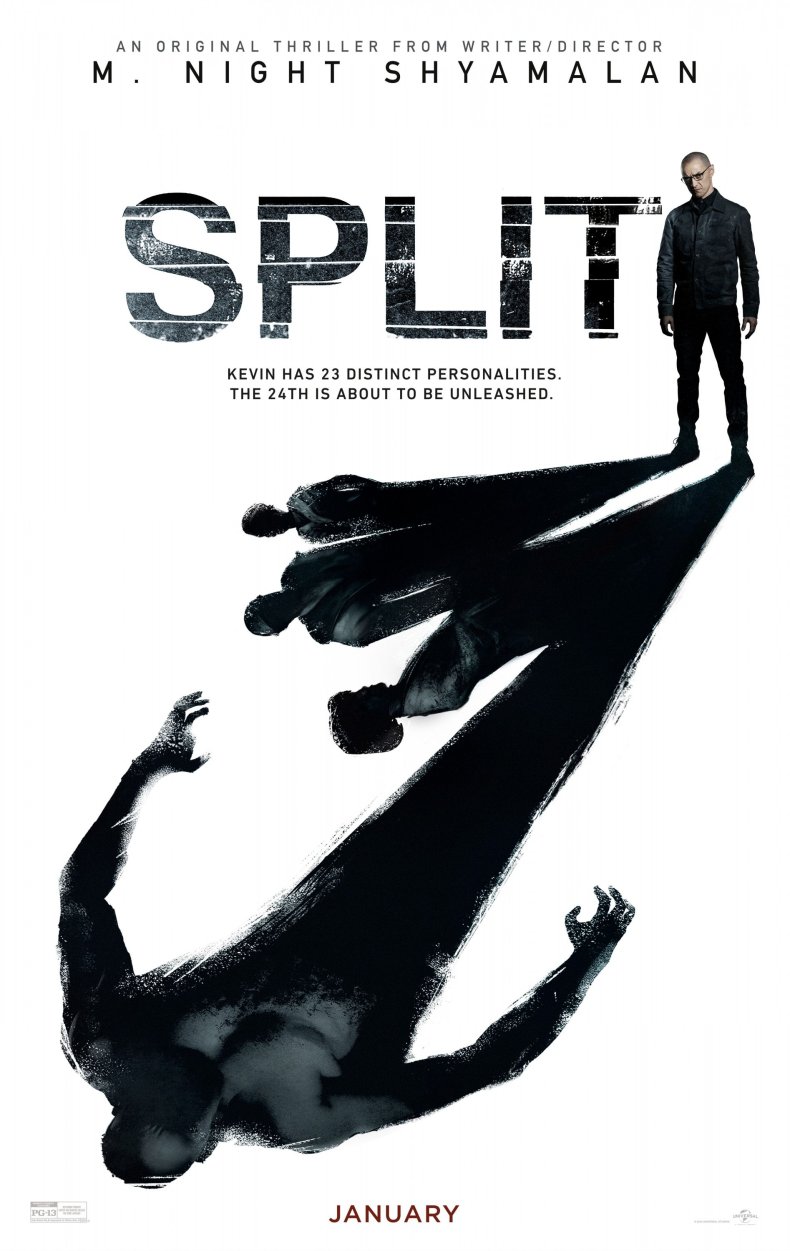 Split, United States, Blumhouse Productions
Much of the critical conversation around M. Night Shyamalan's Split focused on the director's big reveal, which he dropped in the film's final few moments. In addition to being a horror film, Split is the second installment in Shyamalan's superhero franchise, to be followed by a film about Mr. Glass (Samuel L Jackson, returning to his role from Unbreakable). Unlike many of Shyamalan's failed attempts at horror, Split offers some entirely unique scares which don't feel goofy. Nothing can prepare you for James McAvoy, his eyes bloodshot, monologuing on how sexual abuse purifies victims while trying to ram his own face between two prison bars. Something in McAvoy's wild gaze in the film's climax is much darker than any supervillain we're bound to see in the Marvel or DC universe.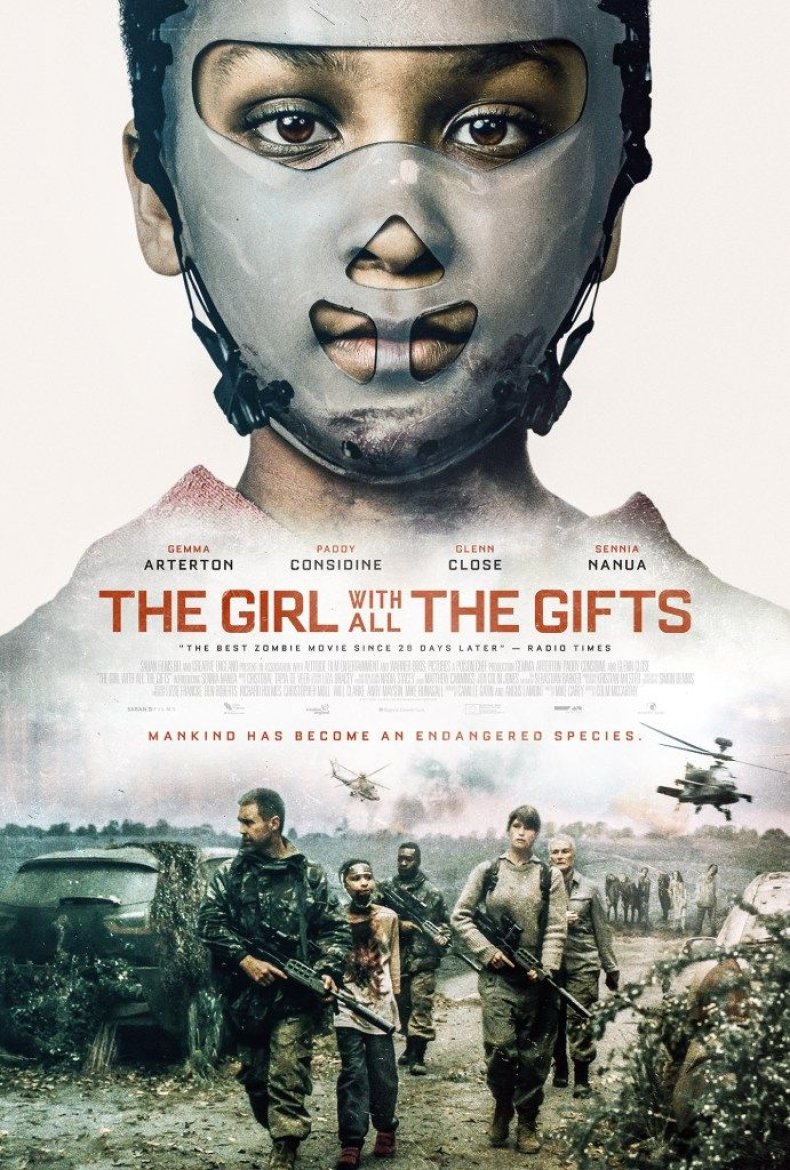 The Girl with All the Gifts, United Kingdom, Warner Bros. Entertainment
We've come all the way past zombie fatigue in mainstream media to a moment where storytellers can use familiar imagery to tell unique stories. The Girl with All the Gifts, based on the novel of the same name, drops the viewer in a post-apocalyptic world in which children, infected by the virus that killed off most of the world population, are still cognizant of their identities. They're technically dead, and they technically yearn for human flesh, but they also want to do well in their militarized school and make friends. The film isn't terrifying, but the situation it ends on is grim. It's impossible to watch and not ask yourself, "How far would you go to preserve the next generation of humanity?"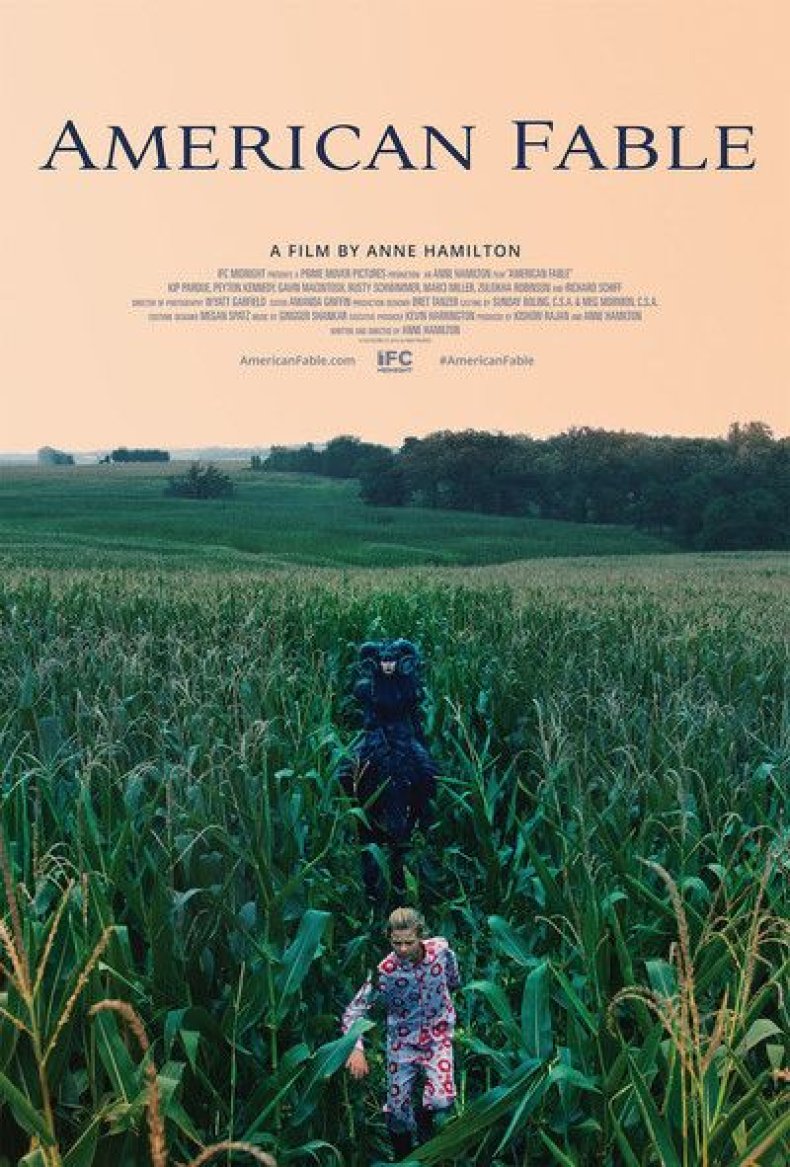 American Fable, United States, IFC Midnight
In many ways a Midwestern, American version of Pan's Labyrinth, American Fable was technically a work of 2016, though it wasn't widely distributed until 2017 when IFC Midnight picked it up. It's not the dark fantasy imagery that makes American Fable a horror; it's the creeping sense of impending doom that marks every scene.
A girl, Gitty (newcomer Peyton Kennedy) internalizes her parents' worry that they won't be able to keep their farm, all the while spending too much time with a mysterious man who's trapped in her family's grain silo. As pressure mounts, Gitty begins seeing creatures around the farm, signifying that something ancient and awful is at work in the background of the film's drama.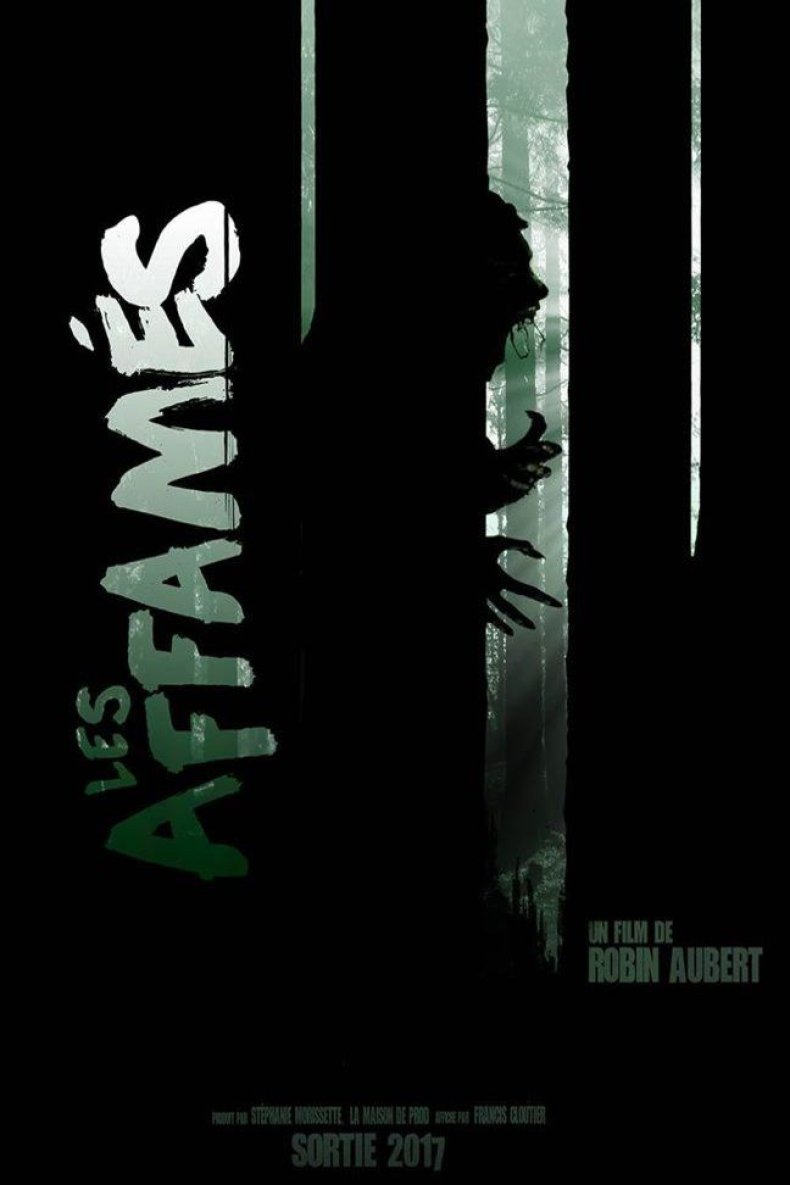 Les Affamés, Quebec, Téléfilm Canada
Quebec's fascinating zombie thriller happened to be released in a year chock-full of neo-zombie experiments, but it stands out among the competition by maintaining a razor sharp focus. Set in rural Quebec, Les Affamés quietly analyzes the societal tensions running throughout the province, connecting the viewer to its small cast of survivors until dropping a nuclear bomb: these aren't just zombies roaming the hills of Canada. They're fast, animalistic humanoids, and they're building nightmare structures in the fields now lined with human bodies.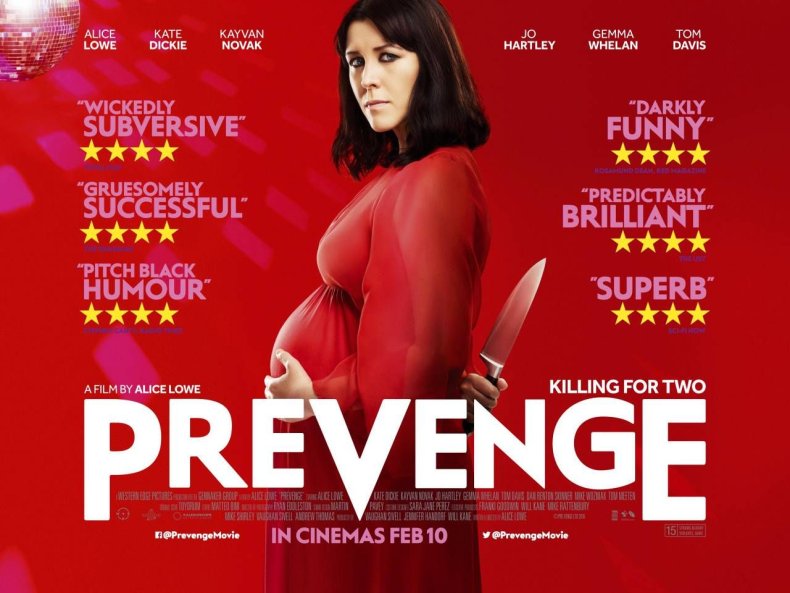 Prevenge, United Kingdom, Kaleidescope Entertainment
Though it's too satirically funny to be an outright horror flick, Prevenge gives us such a novel protagonist, a serial killer motivated by her unborn child's voice to kill people, that it's hard to ignore. Alice Lowe directs and stars in the bloody, pleasurable horror comedy, one that will follow pregnant viewers all the way home, until they're sleeping with the lights on.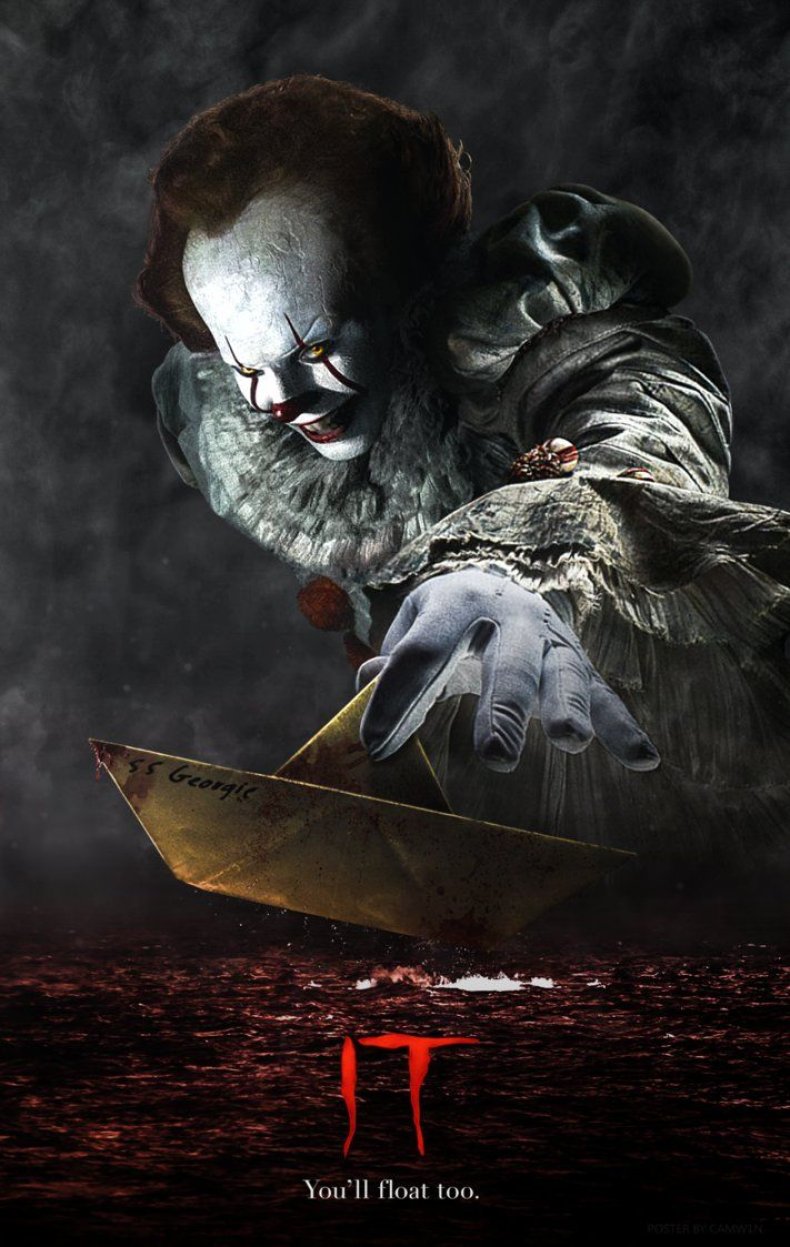 It, United States, New Line Cinema
As of this writing, Stephen King's It is the highest-grossing horror film of all time, and for good reason. The adaptation of King's last coke-fueled novel (It was published in 1986, the year King says he stopped furiously using the drug) is, all at once, a tremendous first chapter in a fantasy series, an R-rated coming of age story, a captivating 80s period piece, and a successful, fun horror. There are several images which will likely keep the viewer up at night, but what's kept forefront throughout It is a clear affection for its ensemble of young actors.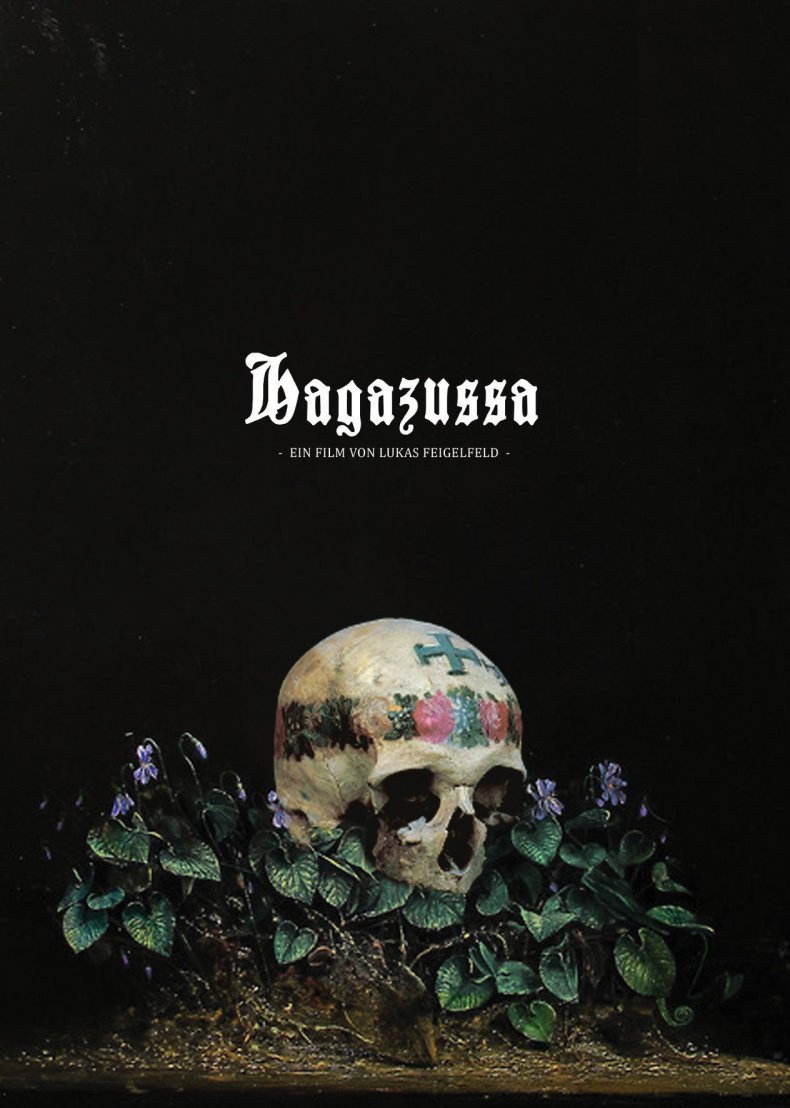 Hagazussa - A Heathen's Curse, Germany, Raven Banner
Hagazussa: A Heathen's Curse will strike American viewers as a cousin of 2016's The VVitch, maintaining one dark tone throughout its run time. Set in the 15th century Alps, Lukas Feigelfeld's creepy film about religious paranoia is almost entirely devoid of dialogue. It makes sense that Feigelfeld trained as a photographer, and that Hagazussa is his first narrative feature, though the movie's tense silence doesn't detract from its emotional resonance. Is the film's lone goat herder being hunted by a supernatural entity, or is she hallucinating after too much time spent alone in the mountains? Does it matter? What she sees will follow you for days.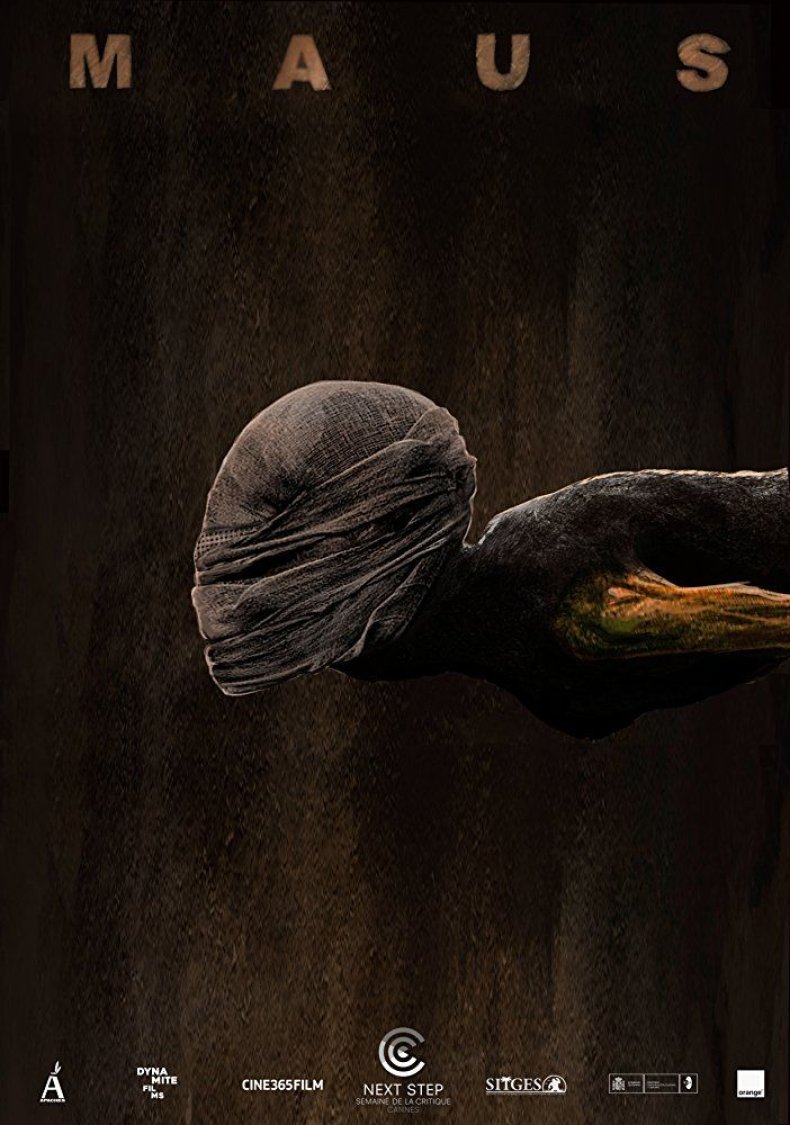 Maus, Spain, Dynamite Films
Maus is a complex, multi-cultural tale of dread from a Spanish director and production company, though it's set in Bosnia and its dialogue is split between English and Serbian. When a young couple on a trip begins fearing for their safety, the woman, Sasa, (Alma Terzic) begins using her Muslim amulet to comfort her. The power of her religion unearths dark forces which haunt the couple, along with human terrorists, as they travel.
The film ratchets up the gore as we realize that Sasa is a Muslim refugee from the war in Bosnia, and that the men hunting her are Serbian. Her boyfriend is German, and it becomes increasingly unclear who's trying to protect whom as the couple delves deeper into the woods.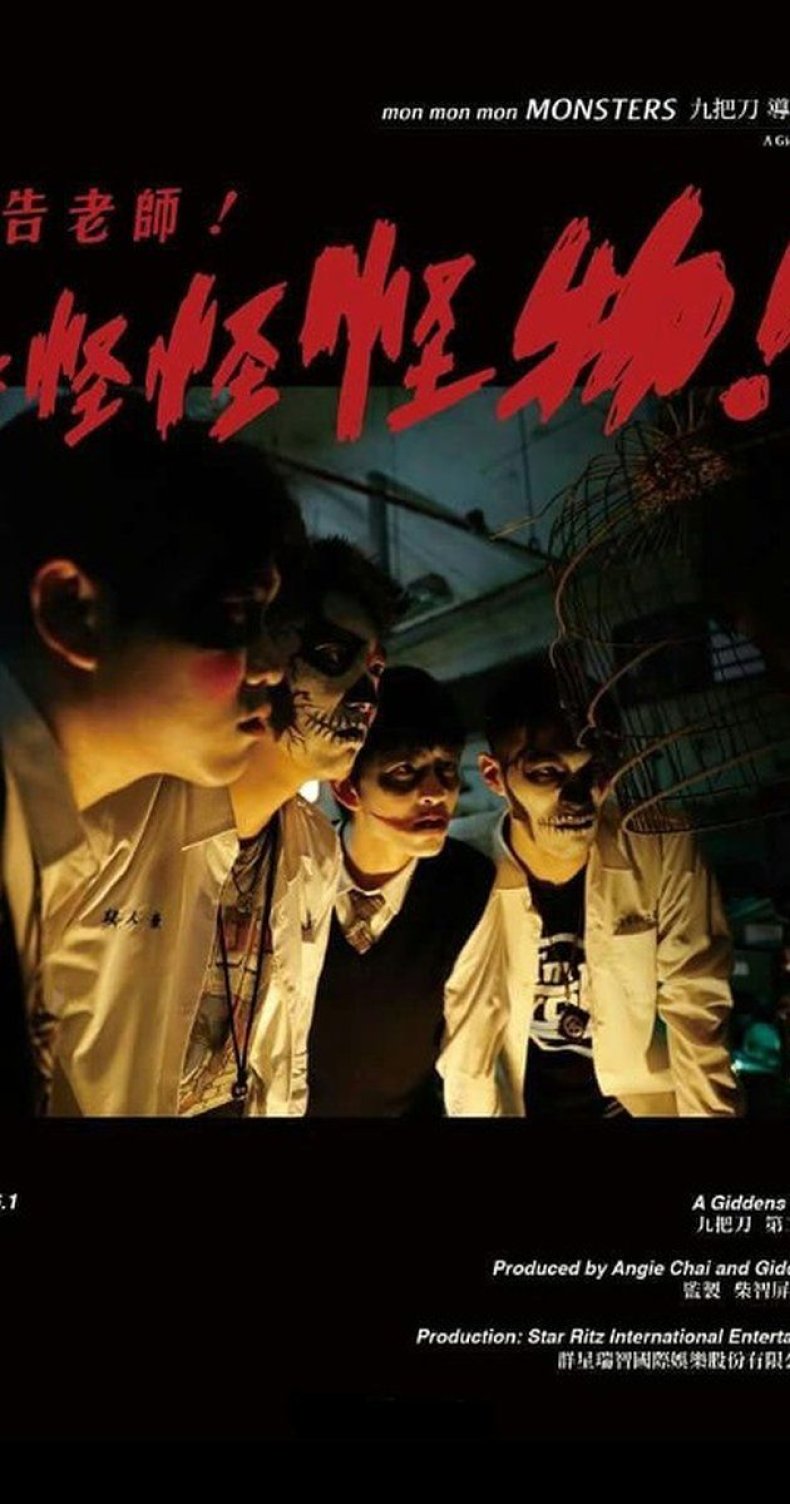 Mon Mon Mon Monsters, Taiwan, Star Ritz International Entertainment
Taiwan's addition to the horror canon this year, Mon Mon Mon Monsters, finds scares in the cruelty of high school-aged kids and their anxious masculinity. Lin Shu-wei (Deng Yu-kai) is the class nerd, tormented by a trio of male bullies who end up having to do community service with him. The four boys run into a pair of female flesh-eating demons, and Lin helps capture one of the creatures to endear himself to his bullies. The film is so charming, and its central monsters are so terrifying, that it's been well-received on the international festival circuit and will likely inspire American horror nuts when it hits the states.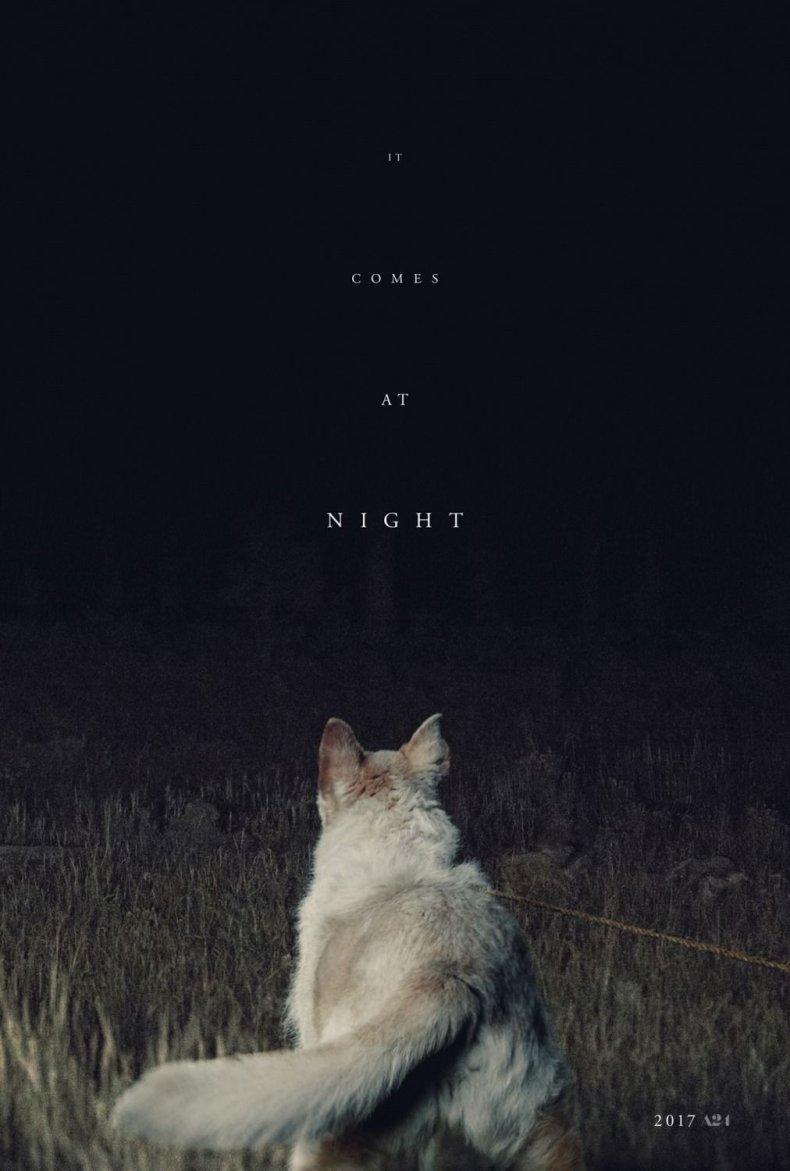 It Comes at Night, United States, A24
Whether you enjoy It Comes at Night depends on what sort of film you believe it is. It fails as a zombie outbreak film, because we never actually see what the mysterious threat that destroyed humanity is, but it's a tremendous and dark metaphor for anti-Muslim sentiment festering in Western nations around the world. Two survivor families, who meet by chance in the woods, decide to live together in order to survive the apocalypse (which we never see). Paranoia takes hold of one father (Joel Edgarton), and things spin out of control so quickly, you're left breathless by the film's awful, haunting final shot.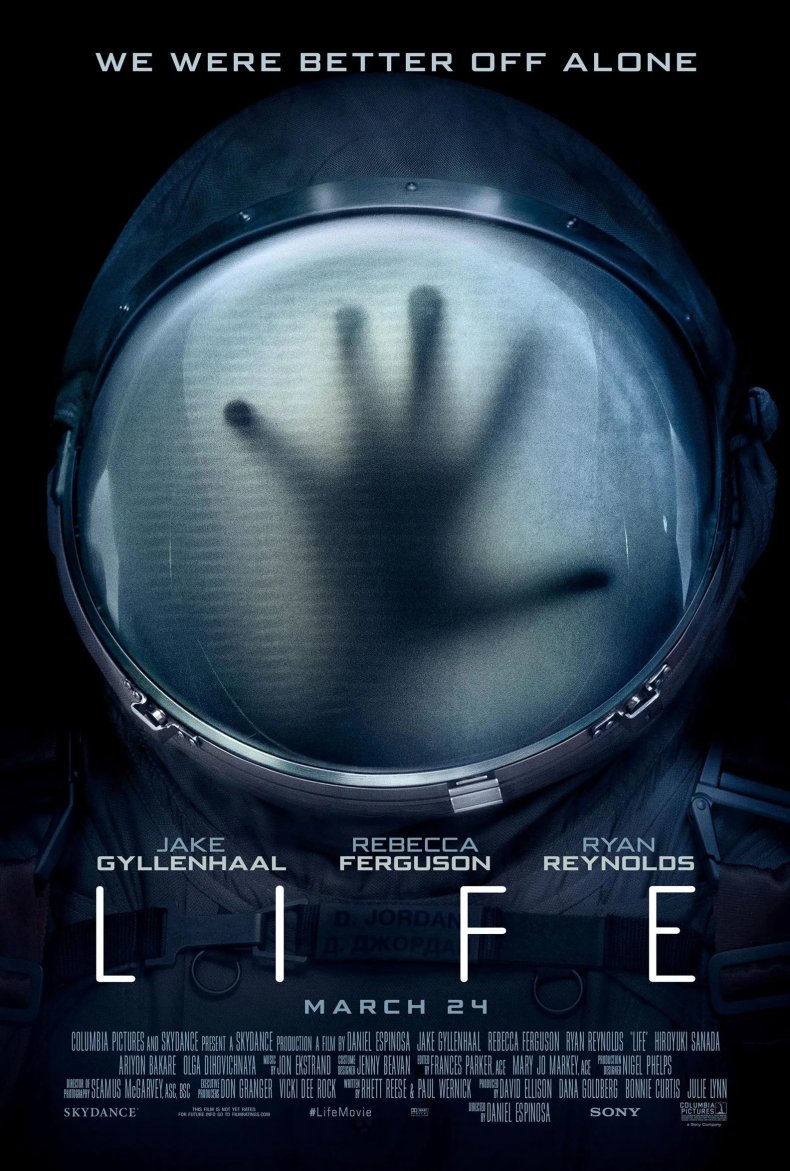 Life, United States, Columbia Pictures
Life, a star-studded, dark sci-fi horror, was stupidly released just weeks before Alien: Covenant. Although it was ironically a more effective homage to Ridley Scott's original film (better even than the follow-up Scott directed himself!), Life appeared in theaters, made $100 million, and disappeared off everyone's radar. It's not a perfect film, but it's undeniable that Jake Gyllenhaal's terrified eyes as he begs two fishermen to just let him in the final scene make Life one of the most haunting films of the year.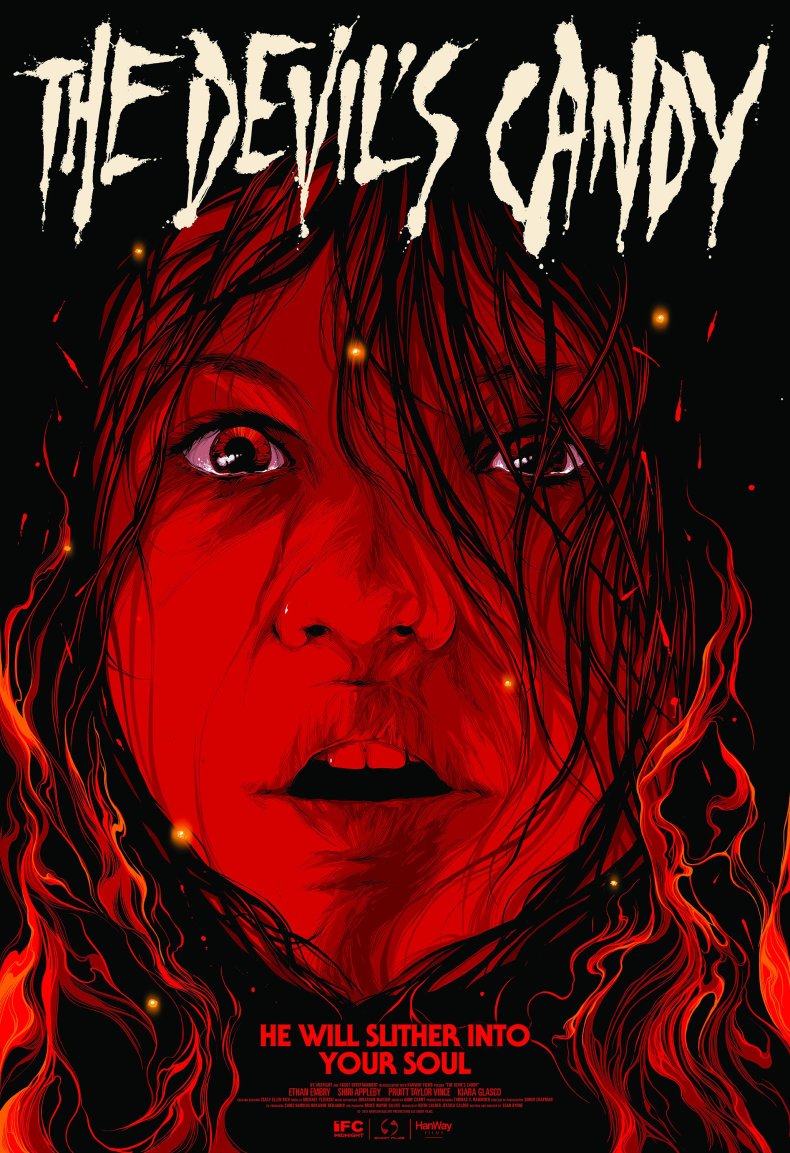 The Devil's Candy, United States, IFC Midnight
The Devil's Candy, depending on who you ask, is either a too-familiar B shlockfest or a trope-subverting homage to a specific age in horror films. The film's storyline is simple enough: a creepy dude named Raymond believes he hears Satan's voice and tries to drown it out with his electric guitar. Unable to ignore "His" directions, Raymond pursues and tries to kill a little girl, though her parents turn out to be just as capable of brutality as Raymond himself.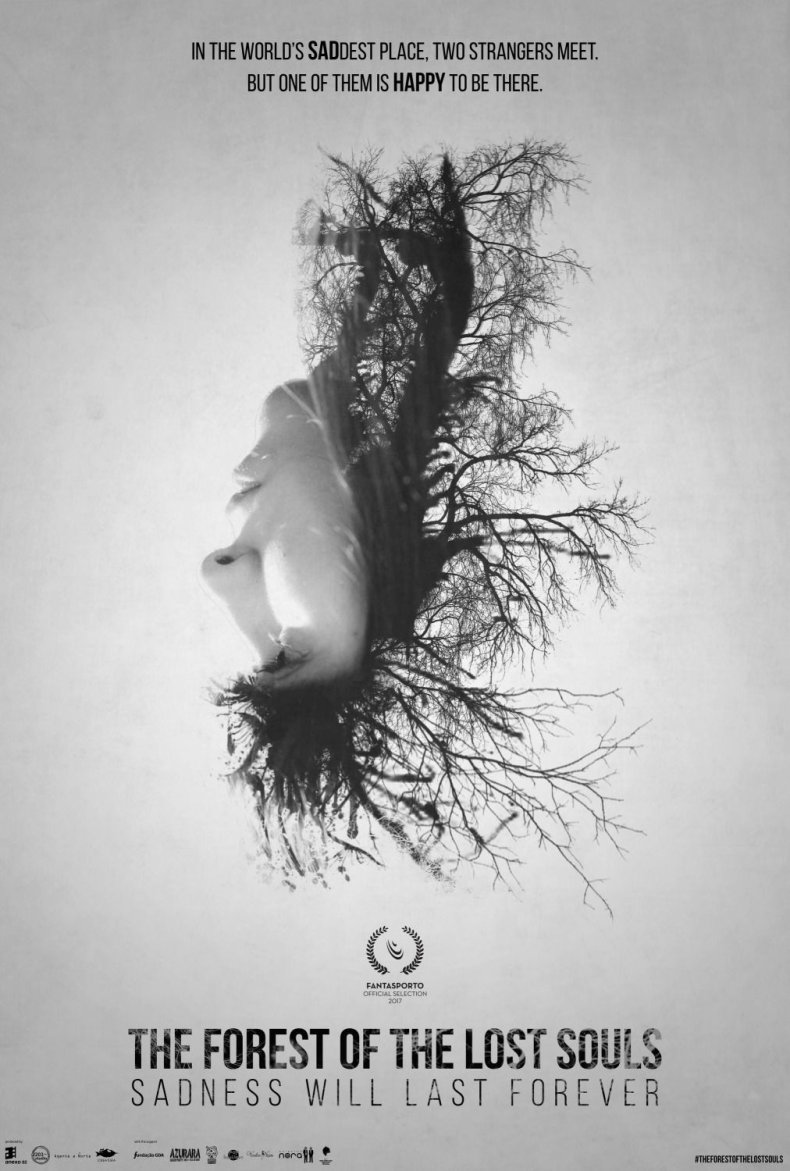 The Forest of Lost Souls, Portugal, Anexo 82
José Pedro Lopes's dark thriller follows two people, an older man and younger woman, who meet deep inside a forest on the border between Portugal and Spain. The woods are infamous, because so many people walk inside them to commit suicide, so the viewer assumes that both our protagonists are thinking about killing themselves. As Ricardo and Carolina get to know each other, it becomes apparent than one of them is lying.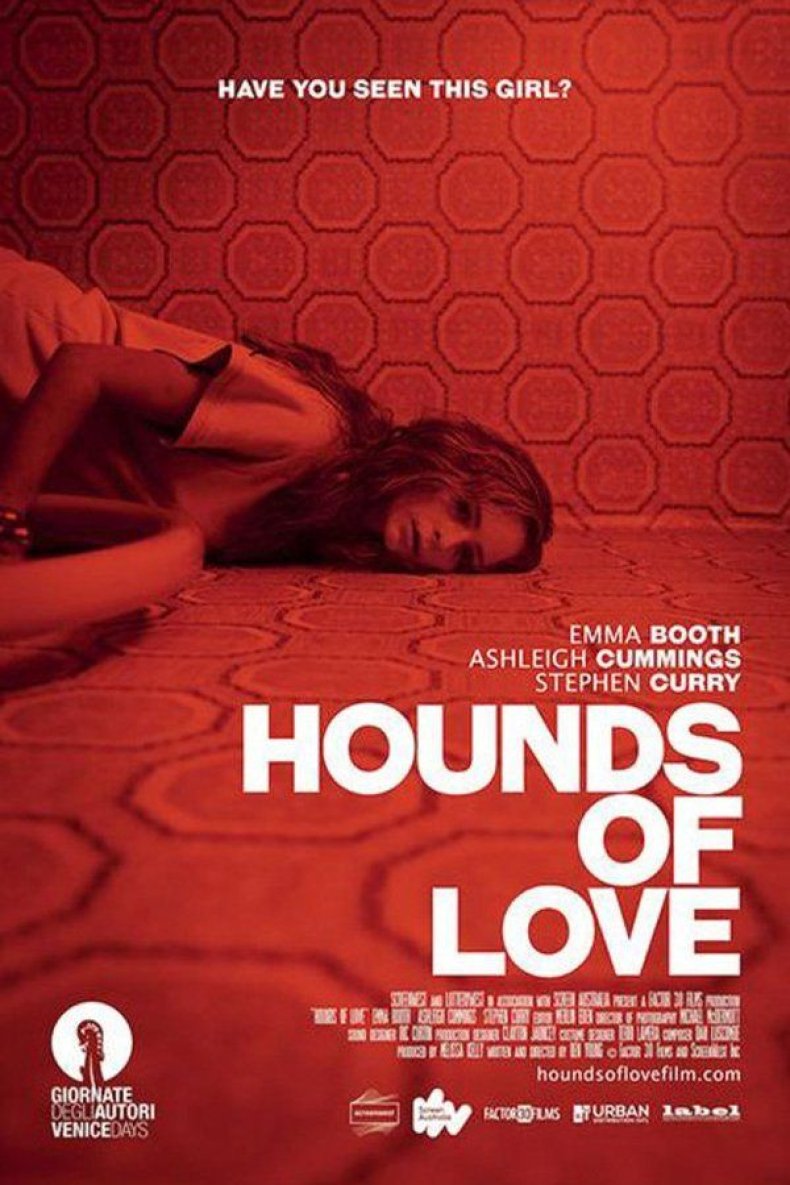 Hounds of Love, Australia, Arrow Films
Horror films coming out of Australia in recent years have been marked by sadistic brutality; many don't realize that the entire American Saw franchise began as an Australian short film, which says a lot about the nation's overall horror output. In Hounds of Love, a psycho couple based on Australian serial killers David and Catherine Birnie, who carried out the 1986 Moorhouse Murders, kidnaps a teenage girl, tying her to a bed and torturing her while deciding when to finally kill her. Vicky, the young woman, psychologically manipulates her captors from the bed, using their doubts and weaknesses against each other.
The true story ended in vengeance, as the Birnies' final attempted victim, Kate Moir, escaped, and the police who apprehended the Birnies were able to find the bodies of their prior victims. Hounds of Love ends in a escape as well, though Vicky's road to freedom is wrought with horrible scenes involving rape, physical and emotional torture, and a ceaseless deluge of awful imagery. This film crawls inside you and stays there, possibly because it's a borderline snuff film.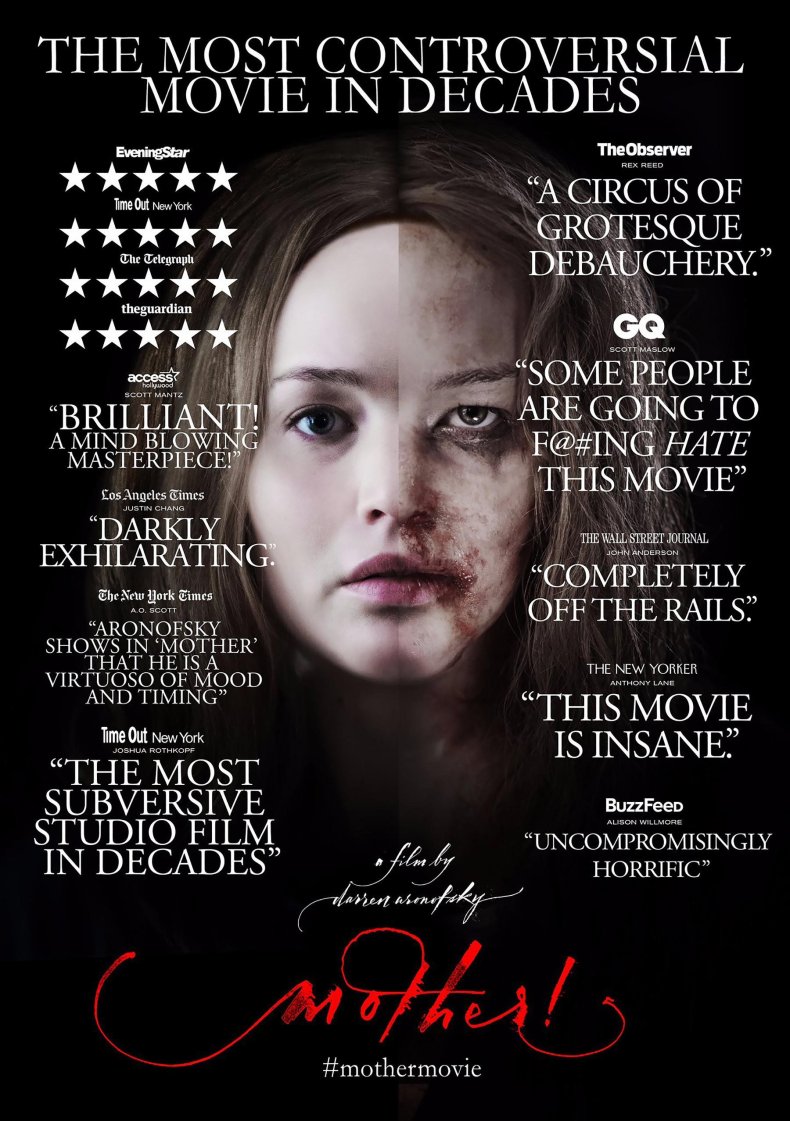 mother!, United States, Paramount Pictures
Critics can't seem to decide what to make of Darren Aronofsky's horror film, which is packed with visual atrocities and is allegedly an allegory for the "rape" and destruction of our planet. Regardless of whether you believe it's a well-intentioned film (being one of many on this list to aim violence solely at women), there's no denying that the film is deeply disturbing.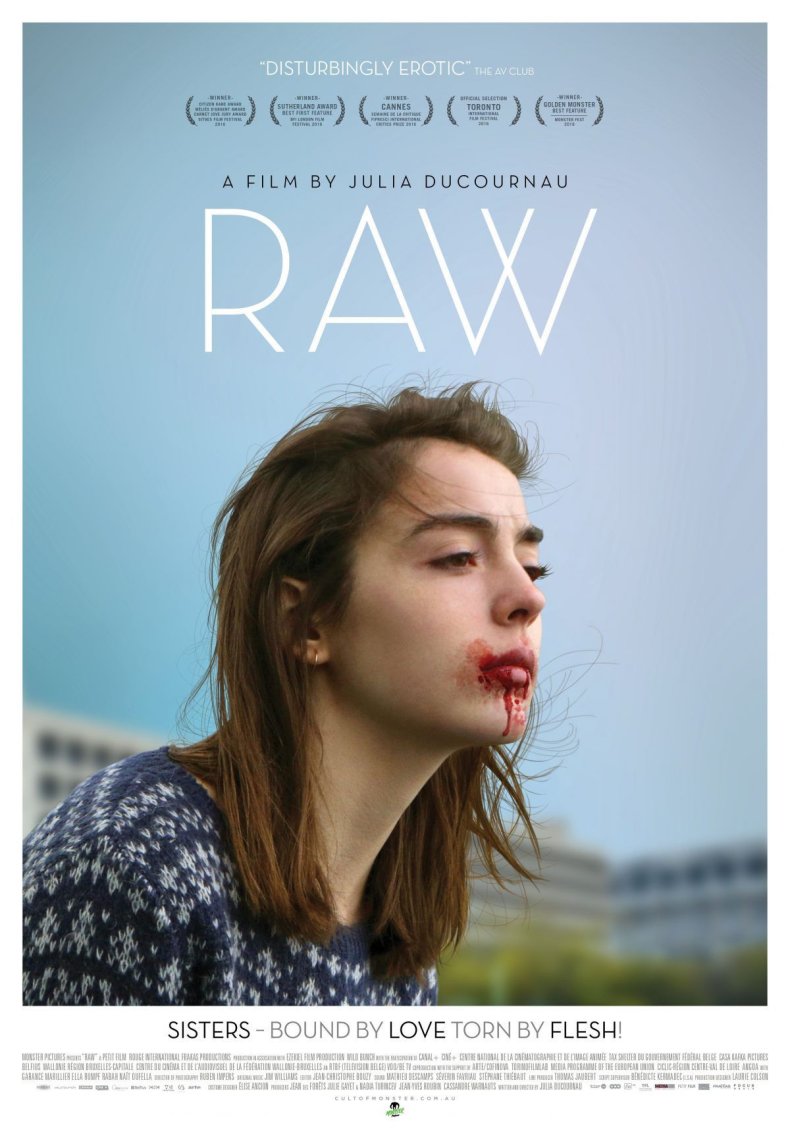 Raw, France and Belgium, Focus World
France's Raw made international headlines when it premiered at Cannes; allegedly, moviegoers were vomiting and fainting in the aisles during Julia Ducournau's cannibal coming-of-age tale, and despite the mess, critics adored the film. Raw, in addition to ramping its use of body horror up carefully, scene by scene, actually sticks its landing with a final reveal, a feat that all horror filmmakers salivate over.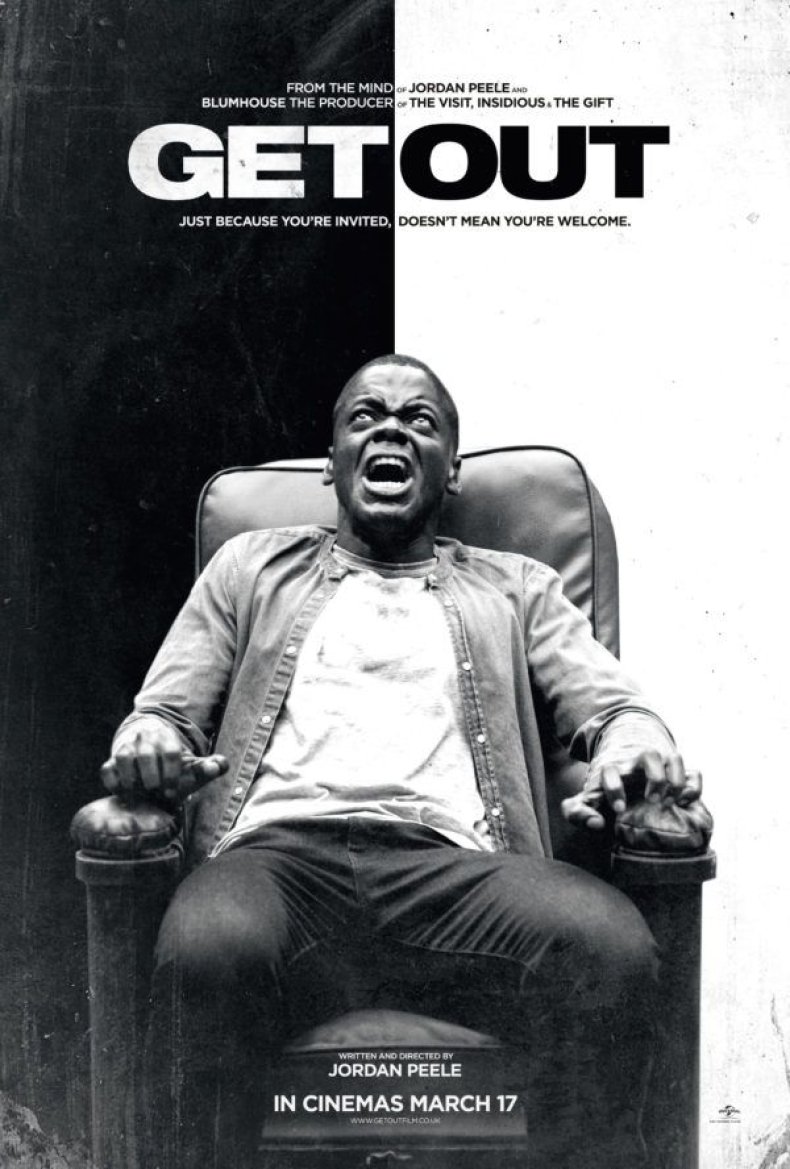 Get Out, United States, Blumhouse Productions
Jordan Peele, previously famous for his work on MadTV and his comedic partnership with Keegan Michael Key on Key & Peele, made a gigantic cultural and box office splash with his directorial debut. Get Out, a funny, fresh-feeling social/cultural horror was so widely adored by critics and audiences alike that Peele's follow-up announcement felt like a godsend. After Get Out, Peele will continue to write and produce what he calls "socially conscious" horror films, and the genre will benefit immensely from his critical eye. It ranks high on this list because, though cathartic for viewers of color, Get Out is a spectacular confrontation for white Americans, especially those believe we live in a post-racial society.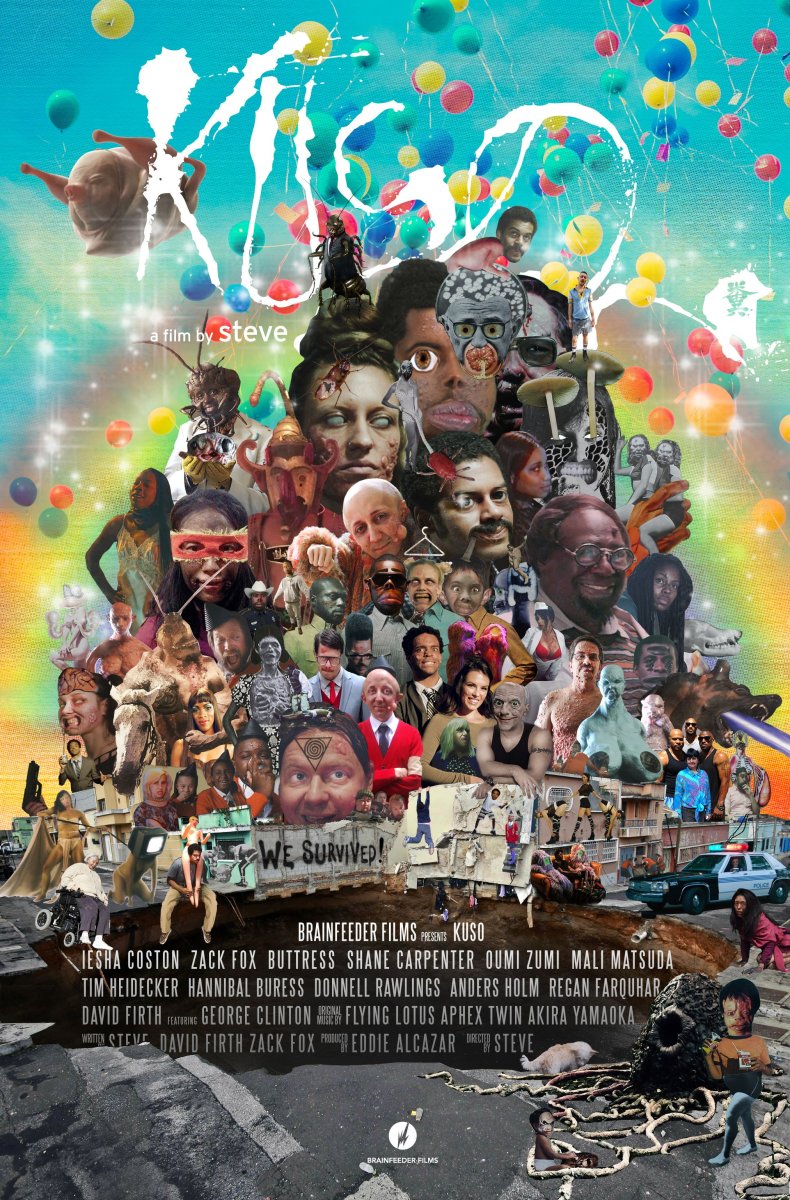 Kuso, United States, Brainfeeder Films
Putting Kuso, the first feature film from musician Steven Ellison, aka Flying Lotus, above Get Out on a ranking of 2017 horror films will be considered blasphemy by many genre junkies. However, it's not that Kuso is a superior film to Get Out, or, frankly, any of the films on this list. It's imperfect and vile, but Kuso is still uncontested as the most disturbing horror film of the year.
Kuso, through four distinct parts, tells the story of post-apocalyptic Los Angeles through the eyes of several survivors, all of whom suffer from horrible physical ailments. The film careens past any question of decency by delivering a kaleidoscopic nightmare of cruelty, mixing every conceivable bodily fluid in scenes that feel more akin to pornography than they do arthouse.
Kuso joins a small canon of nauseating horror films which are almost unwatchable, though their very existence pushes the boundaries of contemporary film. It's America's Audition, or Baskin, or A Serbian Film. It's neither thrilling nor fun, but it's absolutely unforgettable.
What about the rest of the year?
Horror films scheduled to premiere before the end of 2017 include Brawl in Cell Block 99 (United States), The Snowman (United Kingdom), Housewife (Turkey), The Killing of a Sacred Deer (Ireland), Marrowbone (Spain), and Thelma (Norway). Two Stephen King adaptations will premiere on Netflix, Gerald's Game and 1922, and a slew of American franchise horror adaptations will flood the box office, including Jigsaw (a Saw prequel), Leatherface (a Texas Chainsaw Massacre prequel), and Amityville: The Awakening.
If any of those films merit being added to this list, Newsweek will do so.