U.S. Suicide Rates: CDC Report Reveals 'Disturbing' Rise in Deaths Across Almost All States
Suicide rates in America have spiked by more than 30 percent in half of its states since 1999, according to new official figures.
A report by the Centers for Disease Control and Prevention (CDC) showed that in 2016, 45,000 people died by suicide.
Between 1999 and 2016, several Western and Midwestern states, including Idaho, Montana, North and South Dakota, Minnesota, Kansas and Oklahoma, saw the greatest increases. Nevada was the only state in those regions to not have an increase, but it already had one of the highest suicide rates in the country, the authors said. Suicide is currently the 10th leading cause of death in the U.S.
The rise was found across all sexes, racial and ethnic groups, and urbanization levels. The greatest spike, however, was in middle-aged adults between 45 and 64 years old. Suicide rates increased "significantly" in men in 34 states, and females in 43 states, the authors said.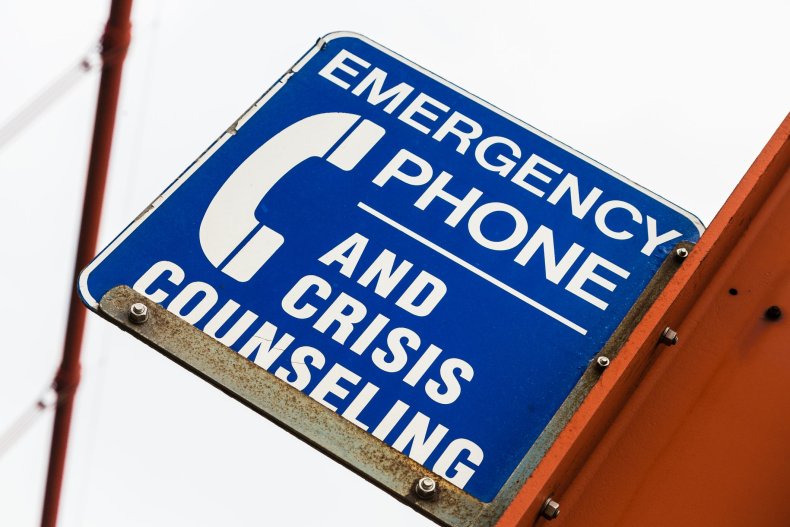 The CDC said suicide could be triggered by a number of factors, not just mental illness. By drilling down on data in 2015 across 27 states, the CDC found that 54 percent of people who took their lives did not have a known mental health condition.
Among those without diagnosed mental health conditions, about 45 percent took their life in connection with relationship problems; around half in connection with overall stress; and close to 33 percent due to a recent or an impending crisis.
In 2015, for instance, more than half of the 15,702 men who took their lives had not previously been diagnosed with a mental disorder.
The data also laid bare a 42 percent growth in emergency hospital visits for self-harm, which were the main risk factor for suicides between 2001 and 2016.
The authors suggested that to curb this trend, health officials must shift their focus from solely identifying people who are already suicidal and stopping further attempts, to raising awareness of the risk factors among the general population. It could include teaching people coping skills by offering phone and online counseling in lieu of other services. Ensuring people have stable housing and financial support is also key, as is rolling out programs that boost the sense of belonging in a community, the authors said.
CDC Principal Deputy Director Dr. Anne Schuchat told NBC, "Middle-aged adults had the largest number of suicides and a particularly high increase in suicide rates. These findings are disturbing."
Schuchat said that increases correlated with economic downturns, with the most rural states the hardest-hit.
Dr. Jack Rozel, president-elect of the American Association for Emergency Psychiatry and medical director of the Allegheny crisis services facility in Pittsburgh, told NBC that a lack of access to mental health care may explain the number of people who died by suicide without being diagnosed with a disorder. He added that those who can access treatment may struggle to find the correct medication or therapist, or continuing paying for the service when they do.
The National Suicide Prevention Lifeline can be reached at 1-800-273-8255. Suicide warning signs are listed here.