'Dive Bomber Dave' The Blackbird Terrorizes Pedestrians on This Toronto Street
After bullying the Liberty Village residents in Toronto a red-winged blackbird, known as Dive Bomber Dave has now become a breakout viral hit.
While soaring above the streets of Liberty Village, the same territorial creature has been plummeting from the sky and striking down unsuspecting pedestrians. The long-legged songbird has circled over the heads of joggers, obsessively stalking after them. Though "Dave" has never pecked someone's eye out, the menacing blackbird has pursued surprised walkers until they leave the block. Apparently, the blackbird only dives down from its tree when an unwary resident stands close to its nest.
After making his presence known to the Liberty Village Residents Association (LVRA) on Facebook, a bird-watching fan made a Tik Tok account for the dive bomber. From high above, they record Dave's swooping dives and edit the attacks to various tracks, from Awolnation's alternative rock single, "Run," to The Trashmen's oldies classic, "Surfin Bird."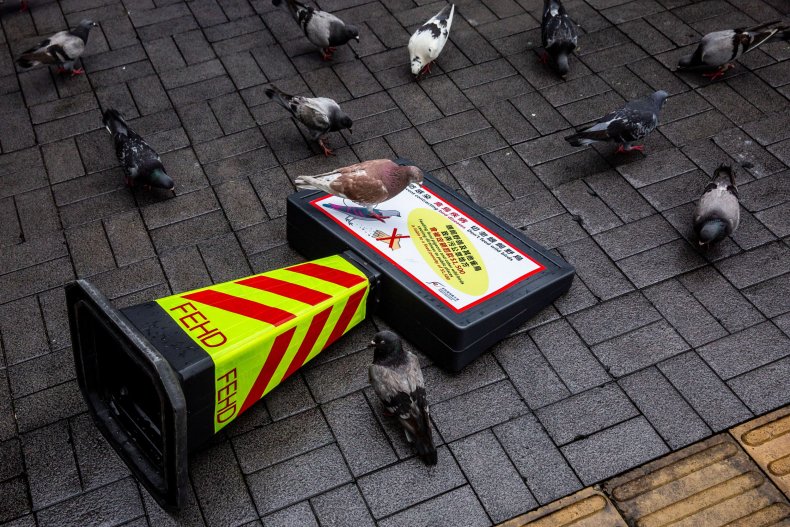 Last year, in an interview with Toronto's CP24 news network, Ornithologist Mark Peck, from the Royal Ontario Museum, explained why the male blackbird has been flying around the same area, and it's quite simple. The feathery creature doesn't want anyone near its nearby nest.
Peck stated, "He will call a little bit and you may hear him and not recognize what that is, but if you get too close, then he will swoop down. And he may flutter by your head and occasionally he may hit you by mistake. And maybe even on purpose, but the real goal is to just get people to move away."
"Just be respectful of the bird's space and mope away but enjoy it at the same time. This is a great opportunity to show kids what a red-winged blackbird looks like and how nature can be found all over the city if you are willing to look for it," advised Peck.
The blackbird problem in Toronto has been stemming around from two years ago. Female blackbirds were laying eggs during their breeding season. According the CCBC News, the blackbirds were using shrubs and ditches as their nestlings. There were warning signs posted about the aggressive behavior of the red-winged menaces.
We have reached out to Dive Bomber Dave for comment, but all he had to say to Newsweek was, "Chuck chuck" which makes sense, because he is in, fact, a bird, and the fact that he responded to a written message at all is quite remarkable.