Under the Sea: A Diving Bucket List
When I met my fiancé, he told me to get my dive certification and that he was taking me to the Seychelles. On my second licensed dive, I ended up in the south channel of Aldabra, the world's second largest coral atoll, in a high-speed drift dive akin to a Formula One race. Holding onto my breath for dear life, flying past an oceanscape that was nothing short of a mermaid's wonderland... I was hooked. Breath, movement, quiet—peace within the turmoil—and a world that was so dense, so unfamiliar, and so beautiful. A sea turtle that I bumped into looked me in the eyes, then seemed to glance toward the surface and ask: "Why would you ever go back? You know, up there." Why, indeed?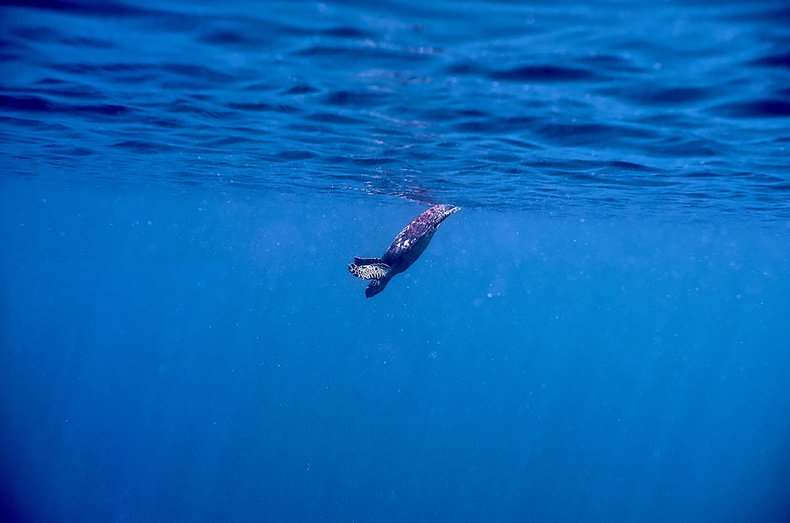 As I continued to explore the world's ocean, I quickly realized that I had been completely spoiled on that early dive in Aldabra. It's clear that the health of our oceans is challenged. But all is not lost. There's a global goal amongst many NGO's and affiliated efforts of protecting 30% of the ocean by 2030, and the spotlight is on saving our seas.
Local and national governments are falling in line to announce marine-protected areas and fishery management solutions that learn from the past and look to the future. Stories like that of Baja California Sur's comeback star, Cabo Pulmo, highlight local fishermen becoming empowered to create new business models to support their communities and mandating responsible tourism over excessive trade that will allow the ocean to replenish itself before it's too late.
Fortunately, there are also politicians who are paying attention, like President Tommy E. Remengesau Jr. of Palau, who led his small Pacific island nation to global recognition by putting their marine environment first and fully protecting 80% of its marine territory in 2015.
People are changing the face of tourism to be a kinder and gentler model on the planet. Deep in the Tuamotus of French Polynesia you can glamp in a hut hosted by locals and drift in the line-up with hundreds of resident sharks in the south pass of Fakarava. And kudos to the scientists who turn your vacation in the Exumas into a research experiment where you can accompany scientists tagging sharks in the Bahamas Shark Sanctuary.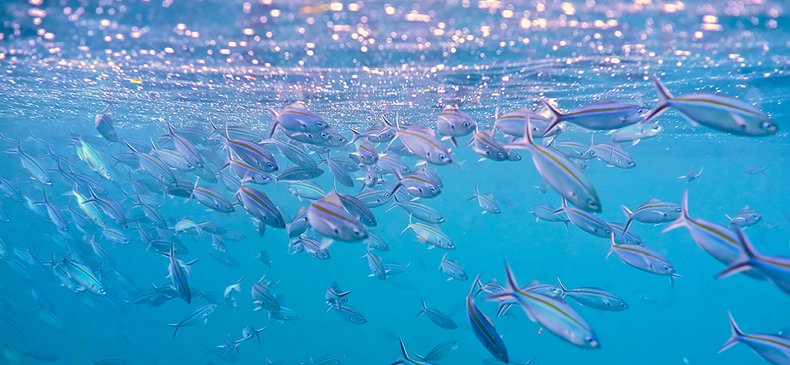 I won't stop adventuring until my last sunset has gone down over the big blue horizon. I know what heaven is going to look like, from the colorful soft coral reefs of raw and rugged Papua New Guinea—said to be home to more than five percent of the world's biodiversity within its ecosystems—to the remote, wild coral triangle of Indonesia, we are living in a heaven on earth. The crown gem of Indonesia, Raja Ampat, is home to 75% of the world's known coral species, and down south in Banda Sea's Forgotten Islands you can visit a 1,000 km long chain of archipelagos largely isolated from the rest of the world.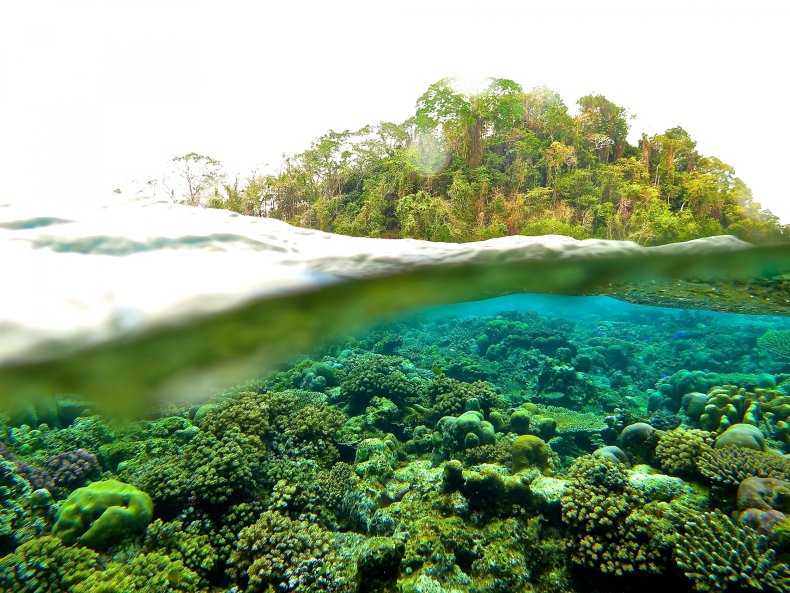 Wanderlust means you are compelled to experience. Getting out of our heads and newsfeeds and into the ocean, we can be reminded of how beautiful and inspirational this planet is and how important it is to cherish it. Dive, snorkel, or wade in the shallows. Just feel the ocean.
What's up next on my bucket list.....
Tonga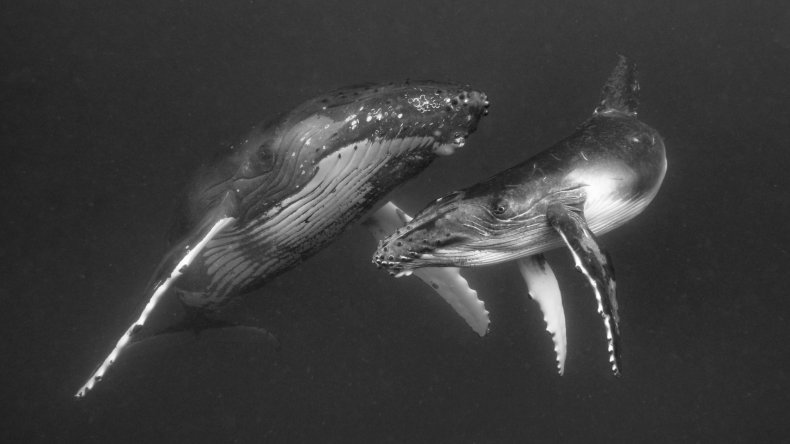 You go to Matafonua Lodge in Ha'apaiI, Tonga to swim with humpback whales. With supreme attention to respecting the animals and developing rapport, they position guests 200-300 meters away from the whales and wait for their invitation. If the whales show they are happy and inquisitive about interaction, you will be guided to enter the water.
"Words cannot adequately describe the feeling of swimming with humpback whales and being eye-to-eye with a huge 30-ton animal. It's an emotional connection that is humbling in every way, with an overwhelming feeling of respect and acceptance. It was indeed an honor to be in the water with them, led by our experienced guides."
—Ralph Lee Hopkins, National Geographic Photographer
Phillippines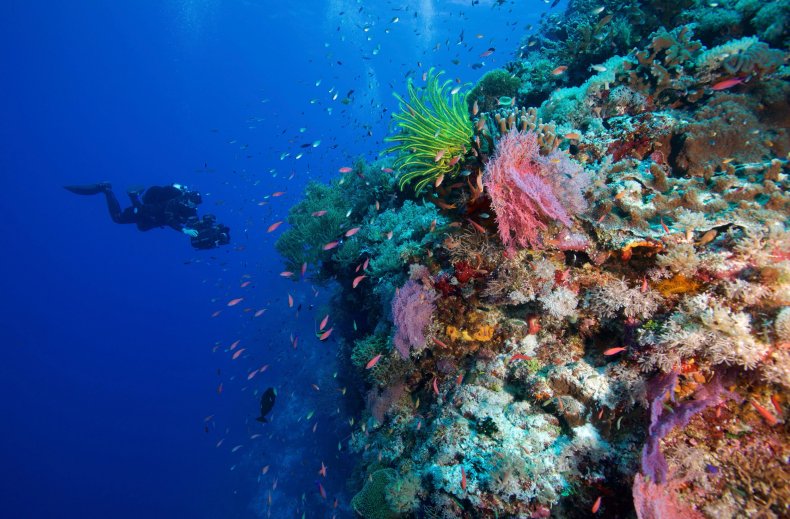 A little secret is to search out UNESCO Marine World Heritage Sites, like
Tubbataha Reefs Natural Park in Batangas, Philippines. Protected for almost three decades, Tubbataha is a 97,030-hectare Marine Protected Area (MPA) in Palawan, the westernmost Philippine province. In 2017, efforts to protect the park resulted in a special designation which prohibits the continued traversal of international shipping routes through its waters. This park is home to 360 species of coral (about half of all coral species in the world), 600 species of fish, 11 species of sharks, 13 species of dolphins and whales, and 100 species of birds.
"Tubbataha is an incredible place. Over 12 hours by boat from the nearest airport, you land at the ranger station - a spot of sand in the middle of the Sulu Sea. The core of the park is a superb perpendicular wall of corals that plunges over 100m from the shallows. Along the incline, huge sharks, a dazzling array of fish, and stupendous corals leave you in awe."
—Dr. Fanny Douvere, Coordinator, World Heritage Marine Programme, UNESCO
Cocos Island, Costa Rica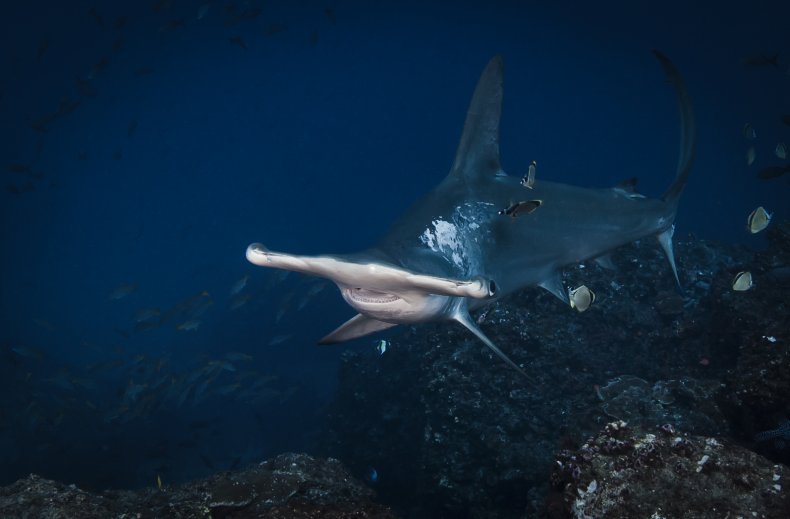 Costa Rican park rangers are the only permanent inhabitants of Cocos Island, designated a Costa Rican National Park since 1978. Known to be the southernmost point on the North American continent, its deep water dense biomass takes advantage of the numerous oceanic currents that converge on the island from the central Pacific ocean, particularly the North Equatorial Countercurrent. This spot is all about pelagics: yellowfin tuna, giant mantas, sailfish, whitetip reef, scalloped hammerhead, whale sharks, humpback whales, orcas, pilot whales, bottlenose dolphins, sea lions, and multiple species of sea turtles await.
"No need for intergalactic space travel to find new worlds with magical places, unsurpassed nature, and sentient beings. Cocos Island is Pandora on earth. Dive with schooling hammerheads, tiger sharks, and Galapagos sharks by day, and feeding whitetip reef sharks by night ... if you have a desire for depth, book with Sea Hunter Liveaboards for an unforgettable deep sea, submersible experience."
—Pamela Martin, Underwater Photographer
Darwin and Wolf Islands, Galapagos, Ecuador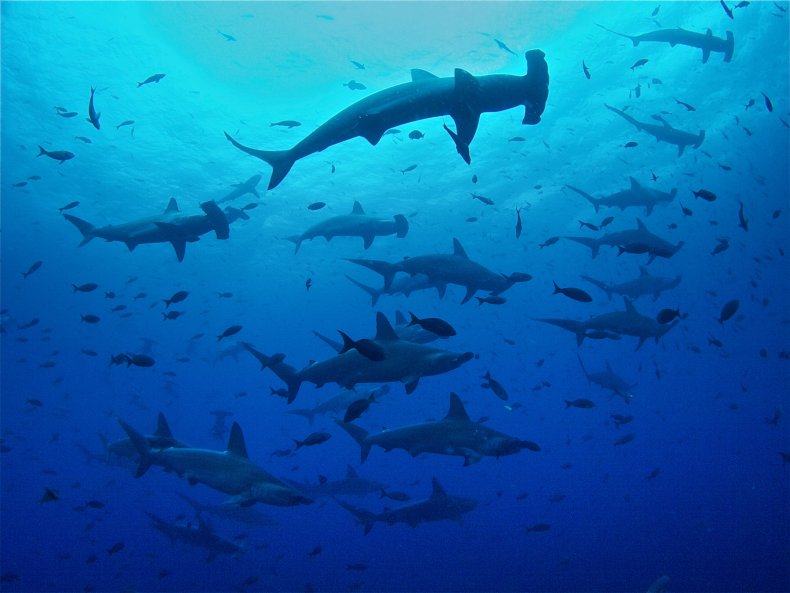 These two islands, located in the northwest of the Galapagos Archipelago, are known as the "sharkiest" islands on our planet; as a single ecological unit, they are considered to have the largest shark biomass of any spot in the ocean. According to an economic study by National Geographic Pristine Seas, each shark in the Galapagos Islands is worth about $5.4 million over its lifetime, while a dead shark only produces $200.
"Diving at Darwin and Wolf is like getting on a time machine and traveling back into time, before industrial fishing; teeming with life! Diving here is a constant thrill everywhere you look: schools of hundreds of scalloped hammerhead sharks, massive whale sharks as long as a school bus, 200-pound tunas charging, playful dolphins and thousands and thousands of fish."
—Pelayo Salinas de León, Conservation Scientist, National Geographic Pristine Seas and Senior Marine Scientist with Charles Darwin Foundation
Sharm el-Sheik, Egypt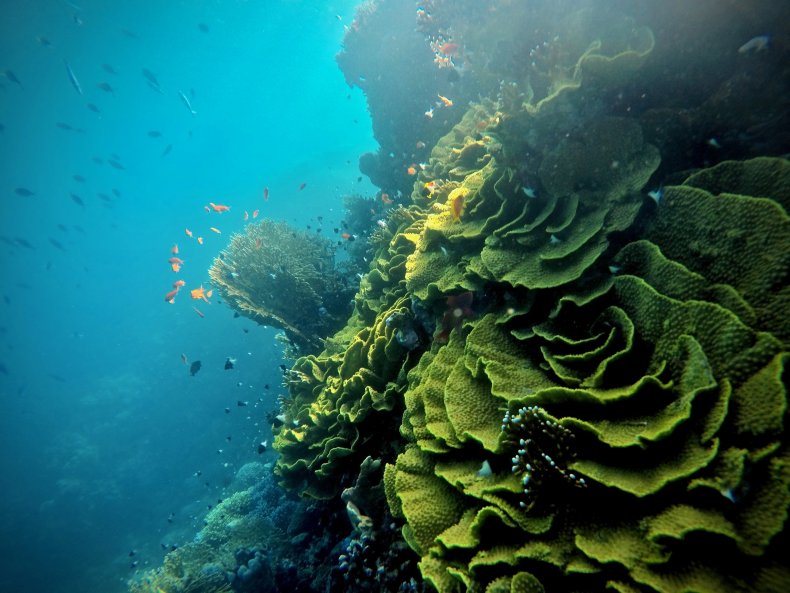 Before being discovered by the scuba diving community, the town of Sharm el-Sheikh was a Bedouin camp at the southern tip of the Sinai Peninsula along the Red Sea. Now this area boasts 30 different sites to explore on day trips alone, including diving at the first and only Egyptian National Park, The National Park at Ras Mohammed. The recent political unrest led to a decrease in tourism, which gave the reefs a break. Now that things have rebounded, there's a big draw.
"Diving in the Red Sea was one of the highlights of my life. It's a view into the diversity of stunning marine life we should see everywhere around the world, even as we're on track to lose over 90% of global reefs by 2050. It still gives me pause that I had to start up my own coral restoration company, but plunging into the Red Sea's ancient underwater world gives me hope for how reefs can be in the future if we step up to protect them. I highly recommend Camel Dive Club and Hotel."
—Sam Teicher, Co-Founder and Chief Reef Officer, Coral Vita
Palau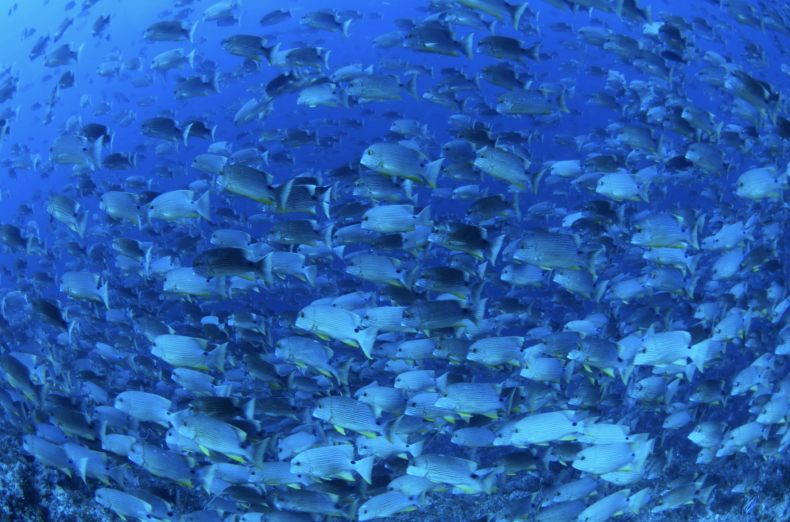 The Palau National Marine Sanctuary, established in 2015, fully protects about 80 percent of the nation's maritime territory, covering 193,000 square miles—an area bigger than the U.S. state of California. They have turned to a model of sustainable tourism appealing to divers who covet the pristine marine environment.
"As Leaders of the Pacific Islands, we have and will continue to play a central role in the stewardship of one of the greatest natural endowments in the world – the Pacific Ocean. The Pacific Ocean is the lifeblood of our economies and societies and is crucial to global climatic and environmental stability. It is the fabric of unity upon which we have woven individual and collective relationships and agreements on sustainable development, now and into the future."
—His Excellency Tommy E Remengesau Jr., President of the Republic of Palau
The Channel Islands, California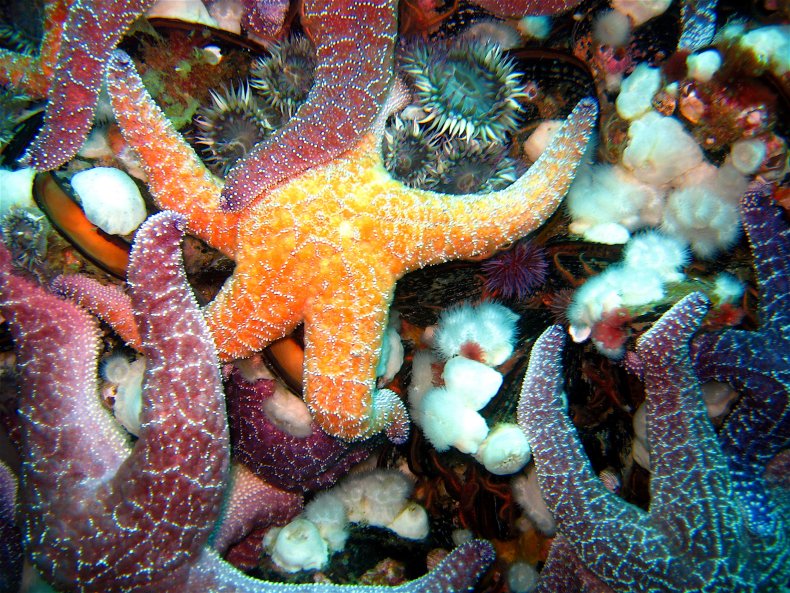 Who can resist the desire to immerse yourself in the beautiful, exotic, and mysterious kelp forests off the coast of California? Closest to home for most of us, the Channel Islands represent interesting and unique opportunities for divers. From exploring diving ships, plane wrecks, or oil rigs, to navigating underwater real estate covered with starfish, abalone, scallops and urchins, there's something for everyone. The Channel Islands span a distance of 160 miles from Point Conception to San Diego, with four northern islands (San Miguel, Santa Rosa, Santa Cruz, and Anacapa) and four southern islands (Santa Barbara, Santa Catalina, San Nicholas and San Clemente).
"Remote Santa Barbara Island is the smallest island in the Channel Islands National Park, but is full of marine life! Diving in the giant kelp forests of California is one of the world's top diving experiences; similar to a walk in a lush forest of trees with plants growing to heights of more than 120 feet. Yes, the diving can be chilly, but the Channel Island riches far outweigh the temperature!"
—Kenneth A. Carlson, Filmmaker/Photographer
Revillagigedo Archipelago, Mexico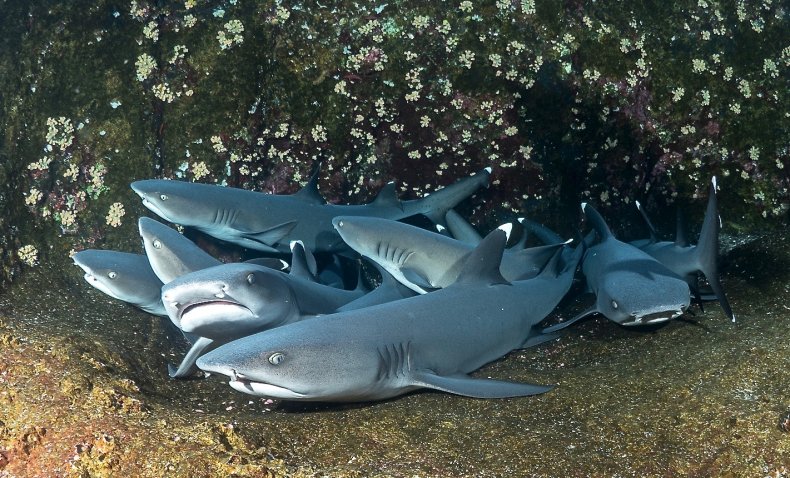 Just south of the bright lights of Los Cabos, Baja California Sur, Mexico, lies what is likely Mexico's greatest marine treasure, and largest fully protected marine reserve, Revillagigedo Archipelago National Park. Located 890 kilometers off the country's western coast, this volcanic archipelago—peaks of volcanoes created more than 3.5 million years ago—holds 148,087 square kilometers (57,176 square miles) of ocean free from fishing and other extractive activities. Gathering here are the largest population of oceanic manta rays; 366 species of fish, including 26 found nowhere else on the planet; 37 species of shark and ray, including large aggregations of whale sharks; and whales, dolphins, sharks and tuna who stop here to rest and breed during their migrations.
"Diving these oceanic islands is, for advanced divers, the experience of a lifetime. Connecting regions of the Pacific Ocean, these islands serve as a crucial waypoint for many large migratory species. The park represents close to 5% of México´s Exclusive Economic Zone; Mexican authorities and Civil Society Organizations committed to conservation recognize the imperative need to safeguard this marine treasure for future generations."
—Lorenzo Rosenzweig Pasquel, CEO of FMCN and Chair, Board of Directors of the Mesoamerican Reef Fund
Kristin Hettermann is an ocean conservationist and underwater photographer who uses the camera and storytelling as tools to tap into emotions and elicit deeper feelings about her favorite part of planet earth, the ocean. Her artivism platform, OCEANSCAPES, is modeled to combine science and activism with art and design, and her favorite moments are in the field with scientists and naturalists exploring natural environments and capturing images that accompany their stories. Her mission is to inspire you to feel the ocean.