Dive Teams Investigate Local Lake in Link to San Bernardino Shooting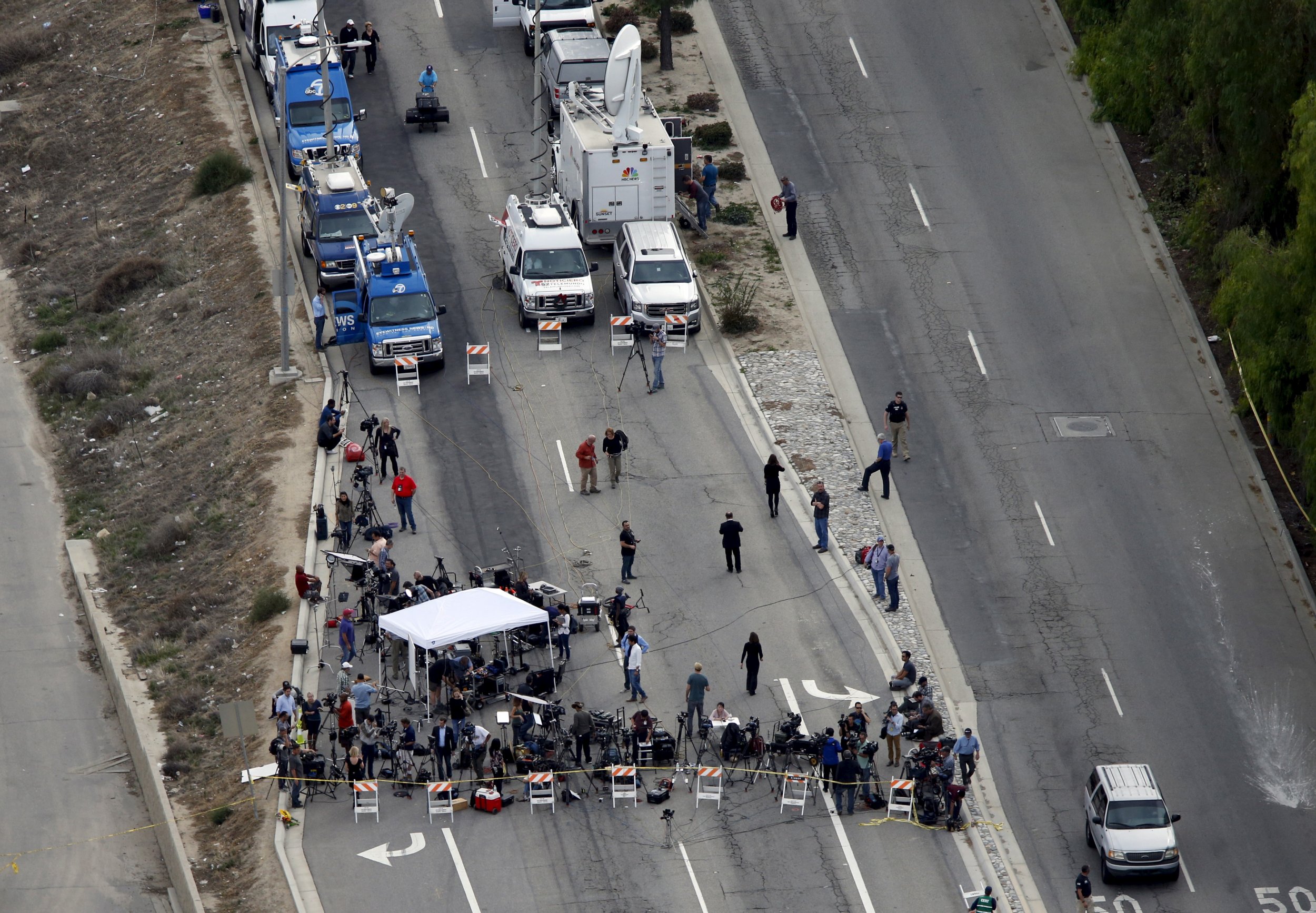 On Thursday, San Bernardino's Seccombe Lake become a focal point of the investigation into the deadly December 2 mass shooting in the California city, when the FBI and local sheriff's department sent dive teams there to investigate.
"We would be remiss not to go into this lake and conduct a thorough search," FBI Assistant Director David Bowdich, who is in charge at the Los Angeles bureau, told reporters on Thursday afternoon.
Bowdich said tips led authorities to the local park and small urban lake, but he declined to specify further what investigators are looking for. He declined to state if authorities were searching for anything in particular, and said it is possible nothing will be found in the lake.
"I can confirm we are searching for any evidence to do with this crime," Bowdich added.
The lake is about three miles from the Inland Regional Center, the site of last week's mass shooting that left 14 dead and 22 injured after married couple Tashfeen Malik and Syed Farook opened fire at a holiday party being held inside. Farook's employer, the county's health department, was hosting the party, and most of the victims were his co-workers.
The FBI said last week that the shooting was an act of terrorism, and an investigation is ongoing to determine when and how the couple became radicalized. Just before the attacks, Malik pledged allegiance to the Islamic State militant group, ISIS, in a Facebook posting.
An unidentified government source told Reuters that Malik, who came to the U.S. on a fiancée visa, attempted to make contact with Islamic extremist groups prior to the shooting, but failed in her attempts to speak with the groups. Two other government sources told Reuters that such groups have become more insulated from outsiders and likely did not respond to Malik for this reason.