Diversity in Hollywood: Google Doodle Honors Dolores Del Rio, Hollywood's First Mexican Star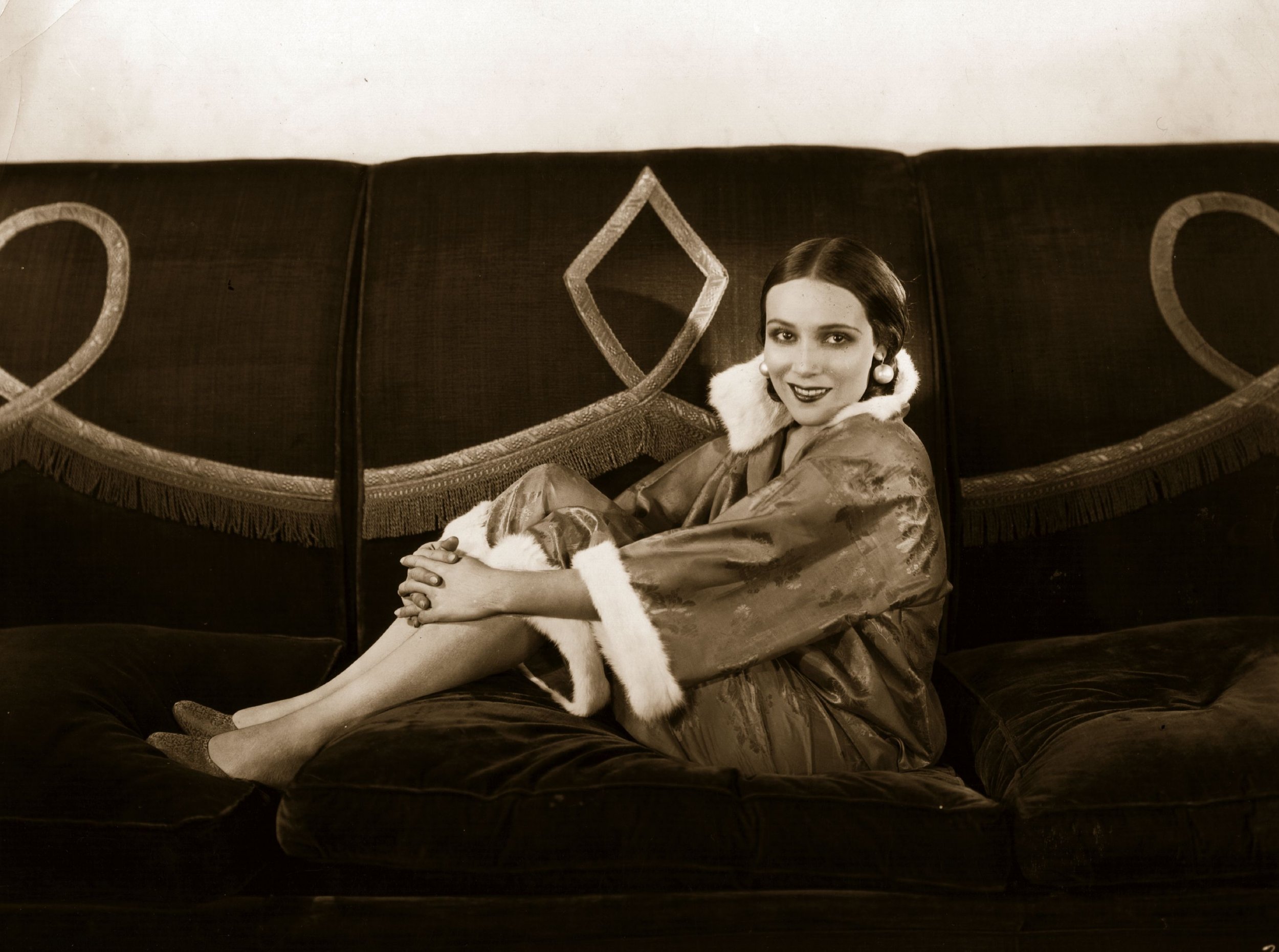 On the 112th anniversary of her birth, Google celebrated actress Dolores del Rio on Thursday, calling her a "trailblazer for women in Hollywood and beyond."
The colorful, flowery cartoon attempts to capture Del Rio's beauty, which was much commented on at the time of her career. Her friend Marlene Dietrich, another Hollywood legend, once described her as "the most beautiful woman who ever set foot in Hollywood."
Del Rio, whose real name was Lolita Dolores Martinez Asunsolo Lopez Negrette, was born in 1905 in Mexico, where she was discovered by director Edwin Carewe. He brought her to Hollywood, where she would begin her career in 1925, when she was 21.
Carewe said that he didn't want her to be typecast, The New York Times noted in Del Rio's obituary, following her death on April 11, 1983. But to no avail. As the Times pointed out, producers invariably casted her in ethnic and "exotic" roles, even in silent films such as The Loves of Carmen, Ramona and Evangeline.
The advent of talking pictures created further obstacles for career advancement, even if Del Rio continued to star in major movies such as Bird of Paradise.
"Many big stars didn't survive. Their voices were too high, or they didn't speak English well enough. I survived, but it was difficult. I had to work very, very hard at my English," she said in an interview, as quoted in IMDb.
Eventually, Del Rio tired of her "glamour-girl image" in Hollywood and returned to Mexico in the early 1940s, where she continued her career, winning more diverse and complex roles on screen and stage.
Her Spanish-language film Maria Candelaria won the best picture award at the renowned Cannes Film Festival in 1946, and she would become the first woman to sit as a jury member at the festival in 1957.
Del Rio's international success and acclaim broke some barriers for Latino actors in Hollywood, but, almost a century later, many remain. According to the Comprehensive Annenberg Report on Diversity, published in 2016, Latino actors are among the least represented speaking roles in film and TV. Women in particular tend to appear in sexualized roles, where they are referred to as attractive and appear in skimpy clothing or nude scenes.
Actress Gina Rodriguez, who has Puerto Rican origins and won a Golden Globe for her portrayal of the title character in the TV series Jane the Virgin, has repeatedly spoken about how the lack of diversity in TV and film affected her growing up.
"The way I grew up, I never saw myself on screen. I have two older sisters. One's an investment banker. The other one is a doctor, and I never saw us being played as investment bankers. And I realized how limiting that was for me," she said in an interview at the Television Critics Association in June 2014.
Mexican-born actor Diego Luna, who starred in Rogue One: A Star Wars Story, also commented on the power of media representation when a fan shared how excited her Mexican-born father was to hear someone playing a leading role in a movie speak with a Spanish accent. "I got emotional reading this!" he wrote, sharing the story on Twitter.