Not Just Diversity, Hollywood Also Has an Inclusion Crisis: Study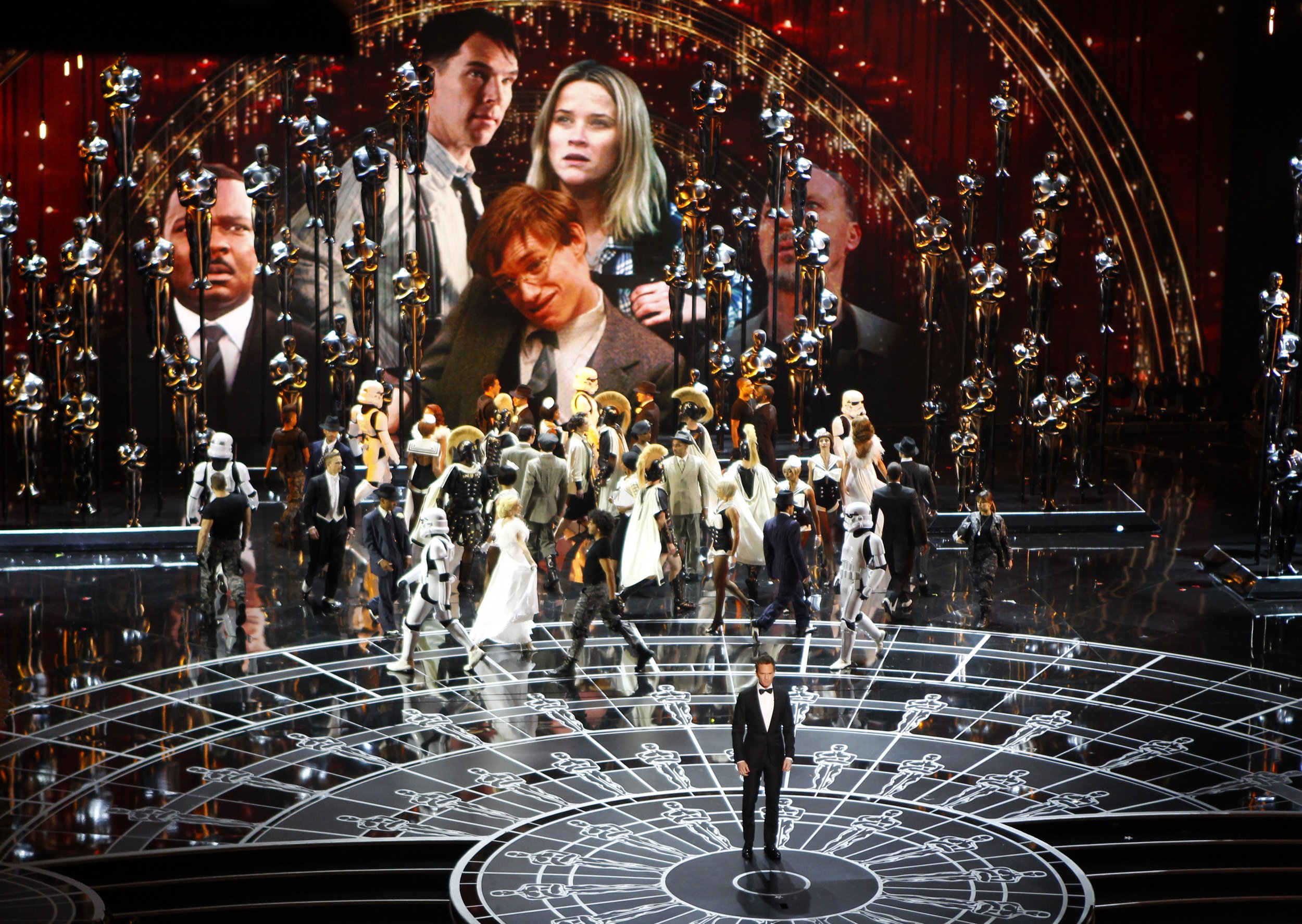 It is not just the Oscars that have a diversity problem. Women, minorities and the LGBT community are vastly under-represented throughout Hollywood, according to a report published on Monday ahead of the Academy Award ceremony.
The report looked at 109 films and 305 television and digital series released in 2014 and found that only 28 percent of all speaking characters are people of color—some 9 percent below the make-up of the U.S. population.
"When you do take a step back and look at the broader ecology you do see patterns of exclusion," said the report by the Media, Diversity & Social Change Initiative at the University of Southern California's (USC) Annenberg School for Communication and Journalism.
"This is no mere diversity problem. This is an inclusion crisis," said the report's author, Professor Stacy L. Smith.
The study was published seven days before the Feb. 28 Oscars ceremony in Hollywood - the movie industry's biggest night—which has been overshadowed this year by a furor over the all-white line-up in the lead and supporting acting nominees.
The Academy of Motion Picture Arts and Sciences, which hands out the Oscars, responded by announcing plans in January to double its numbers of women and minority members by 2020.
"Across the 414 films, television shows and digital series that we evaluated over 20 percent didn't have one black or African American speaking character," explained Smith. "Over 50 percent didn't feature one Asian or Asian American character. Across 11,306 speaking characters, across the entire study, only a third were girls and woman and only 229 were LGTB. So we're seeing a real lack of inclusivity across the broader ecology."
Smith added that the best way to help end the exclusionary practices is to help get more people of color involved in film production.
"One way to diversity in Hollywood is to get more diversity behind the camera. When we start to see more diversity behind the camera we will see more diverse story telling. Which is somewhat what we see in television based on this report."
The USC report reflects the findings of other studies in recent years that have looked separately at the representation of women, people of color, and LGBT characters in Hollywood's movies or television industries.