Divided Catalonia Heading for Four-Way Tie in Spanish General Elections: Poll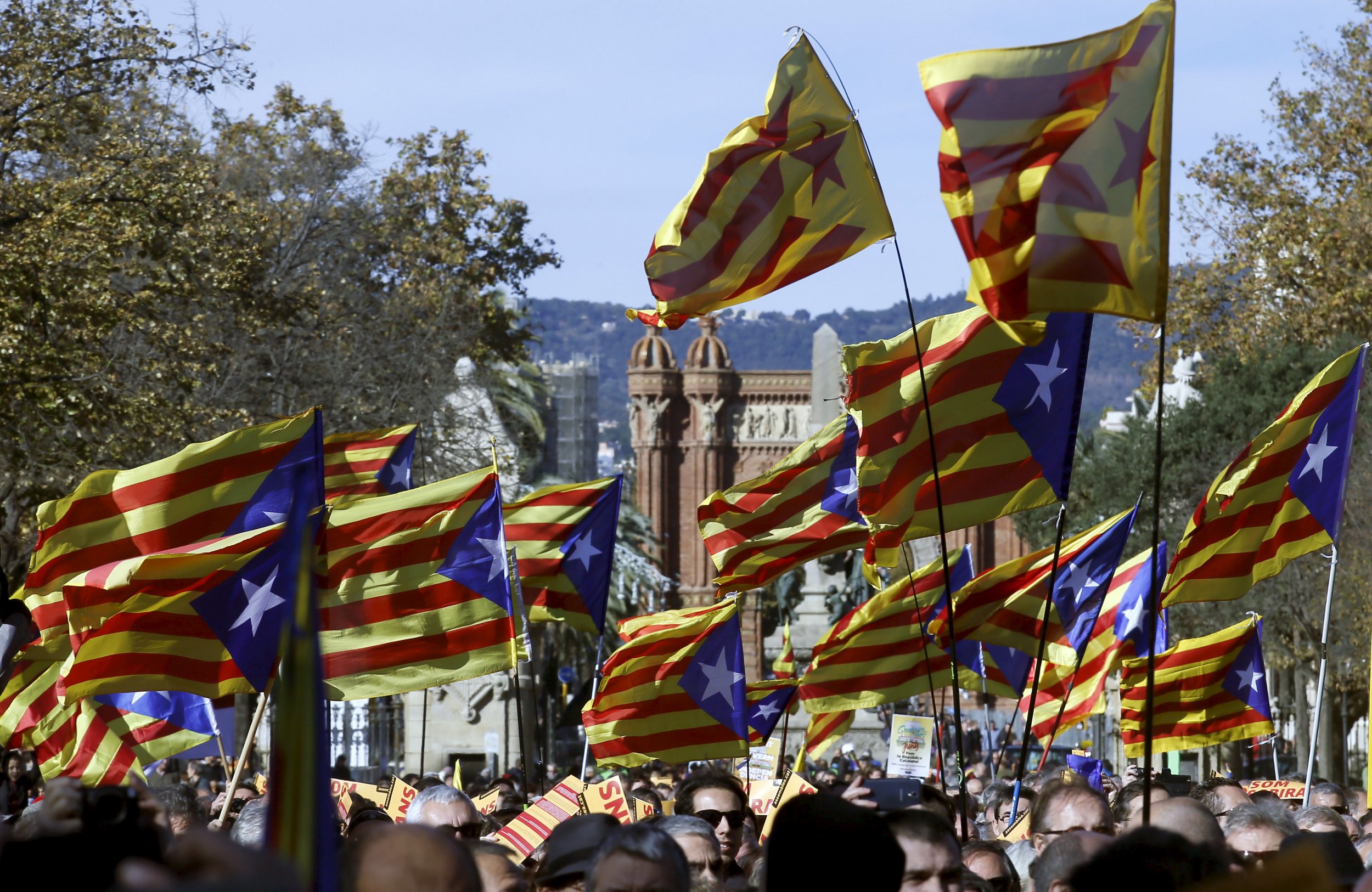 The Catalonia region of Spain heads toward next month's nationwide parliamentary election with four parties likely to win between 16 and 18 percent of the vote as the deadlock between pro and anti-independence sides continues.
The region, which has some devolved powers and some of its policies controlled by a local parliament, is home to one of Europe's most potent independence movements. During regional parliamentary elections in September, Catalonia's two pro-independence parties, the centre-right Junts pel Sí (Together for Yes) and far-left Popular Unity Candidacy (CUP), collectively won a majority.
However there is a lack of consensus on issues besides independence, including the CUP's insistence that Junts pel Sí candidate Artur Mas should not be reelected as president of the region, which has led to a political deadlock.
According to a new poll by survey company Feedback, published in Catalan daily La Vanguardia, the divisions will likely be reflected in next month's Spanish general election as four parties are all likely to win support with less than two percent difference from one another.
The issue of independence appears to have split voters on both the right and the left wing.
The center-right Ciudadanos party, which has rapidly gathered momentum since forming as a regional party in 2006, looks set to win the most votes with 17.7 percent. Amidst corruption scandals in both Spain's ruling PP party and its socialist opposition PSOE, Ciudadanos has grown a nationwide base of support. It is now polling above PSOE and only 0.1 percent below PP. Crucially the party has often stated it opposition to Catalan nationalism and independence.
Meanwhile the conservative Democràcia i Llibertat coalition, which is led by Mas and represents Catalonia's mainstream pro-independence politicians, will likely win 16 percent of the vote.
On the left wing, the regional offshoot of the Spanish socialist party, PSC, is set to win 16.5 percent. PSC, like PSOE, is opposed to outright independence. The left-wing pro-independence Esquerra, however, is projected to win 16.7 percent of the vote. According to La Vanguardia this result would give each of the four parties nine seats in parliament.
Far left movement Podemos, which topped polls as Spain's most popular party last year, has since suffered a drop in popularity and their Catalan platform En Comú Podem will finish fifth in the election with 15 percent of the vote and six seats. The group however still has influence in the region as local leader and social activist Ada Colau was elected mayor of Barcelona in spring.
The last party likely to elect anyone to parliament in a Catalan constituency is the ruling PP which will receive 11.8 percent, amounting to five seats, according to the poll.