A Divided Country: Americans Split Over Their Feelings for Cinnamon Toast Crunch
The 2020 presidential election has sparked a week of fury. Those standing with President Donald Trump are demanding for the counting of votes to cease, while others abide by frontrunner Vice President Joe Biden's requests to stay patient and await the final results while every single ballot is counted.
But the great divide on leadership and democracy isn't the only aspect of American life shrouded in turmoil—apparently, the national split between morals and governance has trickled down to even breakfast choices amongst citizens.
Let's start from the beginning.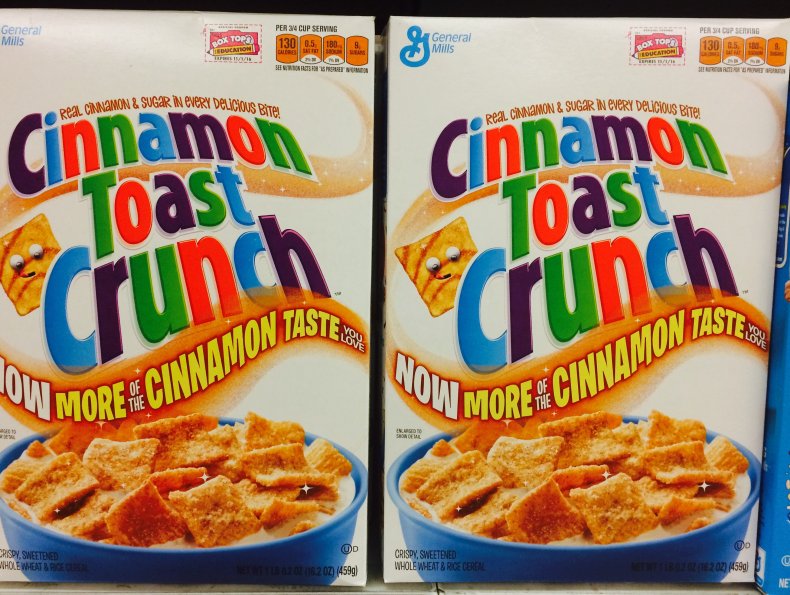 On Monday, the Twitter account for meal replacement beverage CTRL gave an assignment. "You can only choose three," read a tweet depicting nine boxes of cereal including Cookie Crisp, Fruity Pebbles, Apple Jacks, Cap'n Crunch, Cinnamon Toast Crunch, Lucky Charms, Special K Red Berries, Cocoa Puffs and Life.
People from across the country began chiming in with their top choices, but it seemed that Cinnamon Toast Crunch was the reigning cereal among a wide group of breakfast lovers.
"Cinnamon Toast Crunch is the greatest cereal of all time and that's just a fact," one proud cereal lover wrote.
"Cinnamon Toast Crunch. And I really don't care about nothing else. Gang," read one tweet.
Hundreds more people commented with similar takes, deeming Cinnamon Toast Crunch the superior cereal. The crunchy whole grain cereal swirling with cinnamon racked up so many mentions from fans, that it became the only cereal brand to trend on social media by Thursday. It's deliciousness and that signature "taste you can see"—like the longtime cereal slogan suggests—was proclaimed the breakfast bowl darling by Americans far and wide.
"Cinnamon Toast Crunch is the best cereal ever made. Debate your mom," one person tweeted.
"Three boxes of Cinnamon Toast Crunch," tweeted another.
According to one Twitter user, Cinnamon Toast Crunch was so good that it deserved to be eaten not only for breakfast but every other part of the day too. "Cinnamon Toast Crunch. All day. Everyday. Breakfast, Lunch, and dinner. And midnight snack," he wrote.
The praise did not go unnoticed, and even the cereal brand chimed in on the debate, tweeting, "Real fans only need one."
While there was a sect of people who believed Cinnamon Toast Crunch was the king of cereals, there were just as many who were quick to shoot the brand down. Like this Twitter user:
And this person:
In the midst of all the debating, there was at least one person who was simply baffled that people had found a way to be divisive over something as menial as cereal.
"A portion of twitter screaming 'Stop the Count!' While others screaming 'Cinnamon Toast Crunch!'" one person wrote, adding, "Don't get it twisted, Cinnamon Toast Crunch is S-tier. I'm just saying that aren't we all exhausted from being divisive on everything? Does everything have to be a poll that we fight over? Let a brother have their favorite cereal without debating."