'The Division 2' Dark Zone Tips - How to Go Rogue, Unlock PvP & More
The Division 2 features a totally refreshed Dark Zone experience, and we want you to make the most of it. In this quick guide, we'll outline the basics of going Rogue, unlocking the Dark Zone and succeeding in PvP.
How to Go Rogue in The Division 2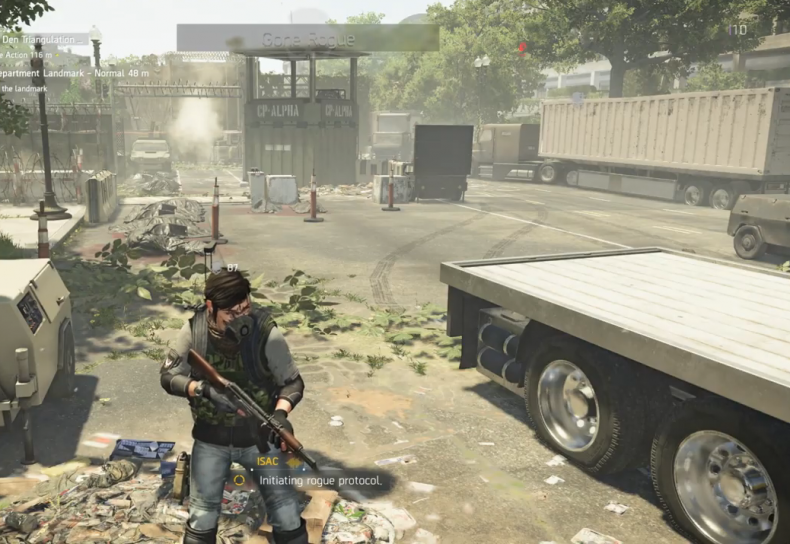 In the original Division, the button to go Rogue was mapped to the d-pad. For The Division 2, however, Ubisoft made a slight control tweak so the feature is a little more difficult to trigger by accident. Here are the button presses you should know.
PS4 : Hold down the touchpad
Xbox : Hold the menu/back button
PC : Could be shift+Z or T depending on your bindings. You should be able to see the flag option in your control list, but the option isn't visible on console.
In other words, you basically have to hold down the map button to go Rogue while in the Dark Zone. Rogue status can also be assigned by actions such as hacking terminals, stealing extractions or breaking open certain loot containers. The button presses are for when you want to engage in lawless PvP on purpose.
The Basics of the Dark Zone in The Division 2
If you're curious about going Rogue in The Division 2, odds are you're just getting acclimated to the game's new Dark Zone. Here are a few things to keep in mind.
There are three Dark Zones in The Division 2. The first Dark Zone, Dark Zone East, becomes available and is marked on the map once you hit level 5.
When you first approach the Dark Zone, a tutorial mission guides you through the basics of how the area works. You're essentially allowed to get a lay of the land before being confronted with the chance of PvP combat.
In The Division 2, gear is mostly normalized. That means you won't necessarily be wasted by longtime players who have more powerful gear. Your Gear Score generally only matters in PvE outside the Dark Zone.
While some items are still contaminated and have to be recovered, The Division 2's Dark Zone features some loot that goes directly into your inventory as well. It guarantees at least some of what you recover isn't determined by raw performance.
For more on how The Division 2's Dark Zone works, read our exclusive interview with Ubisoft Creative Director Terry Spier.
The Division 2 is available on Xbox One, PS4 and PC March 15. The Private Beta runs through February 11.
What are your thoughts on The Division 2 so far? Do its new Dark Zone features make sense? Tell us in the comments section!
'The Division 2' Dark Zone Tips - How to Go Rogue, Unlock PvP & More | Gaming