'The Division 2' Story Length, Xbox One Pre-Order Bonus Revealed
The Division 2 is available for pre-order now, but you can maximize the rewards if you reserve your copy for the Xbox One. We also know roughly how long it will take to complete the The Division 2 campaign.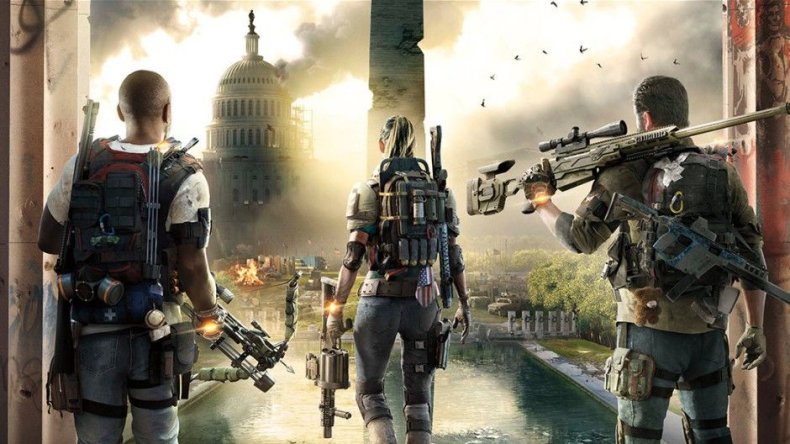 If you pre-order your copy of The Division 2, do so through Amazon. Pre-ordering a digital copy ensures you'll be able to play right at launch by downloading your copy straight to your Xbox One. Pre-ordering through Amazon in January also rewards gamers with one free month of Xbox Game Pass, the subscription service Microsoft offers which includes unlimited gaming for the 100+ titles offered on the service. It should be noted that Xbox Game Pass codes need to be redeemed by March 31, but are shipped a day or two after you place your pre-order.
If you you are an Amazon Prime subscriber and prefer a physical copy of The Division 2, your rewards are even greater. Although your disc will likely not arrive on March 15, you still get the one month of free Xbox Game Pass service along with a $10 credit for Amazon. The credit is sent out 30-35 days after The Division 2 is shipped to you.
In other The Division 2 news, we know (roughly) how long it will take players to complete the story mode. According to a post on the Xbox Wire, The Division 2 should take around 40 hours to complete. It also mentions that the story can be completed solo or co-op with friends, but doesn't say if the 40 hours is calculated with allies or as a lone gunner. Presumably playing cooperatively with others will take less time.
It also mentions the story mode was designed with the endgame in mind. This should mean the final missions and bosses will not be vastly overpowered compared to players who stick to the story missions.
Speaking of story, a new trailer for The Division 2 highlights some of the enemy factions and types players will encounter, as well as new gadgets Division agents can use to take out those enemies. The trailer can be watched above.
So what do you think? Are you excited to play The Division 2? Will you pre-order your copy or wait until reviews have been released before making a purchase? Let us know your thoughts in the comments section below.