'The Division 2' Private Beta - How to Invite Friends With Friend Codes
The Division 2 Private Beta is officially underway, and it features a simple Friend Invite system. Below, we'll tell you how to use Friend Codes to add up to three additional players to your squad.
Update: Friend Invites are working again after a temporary removal.
How to Invite Friends to the Division 2 Beta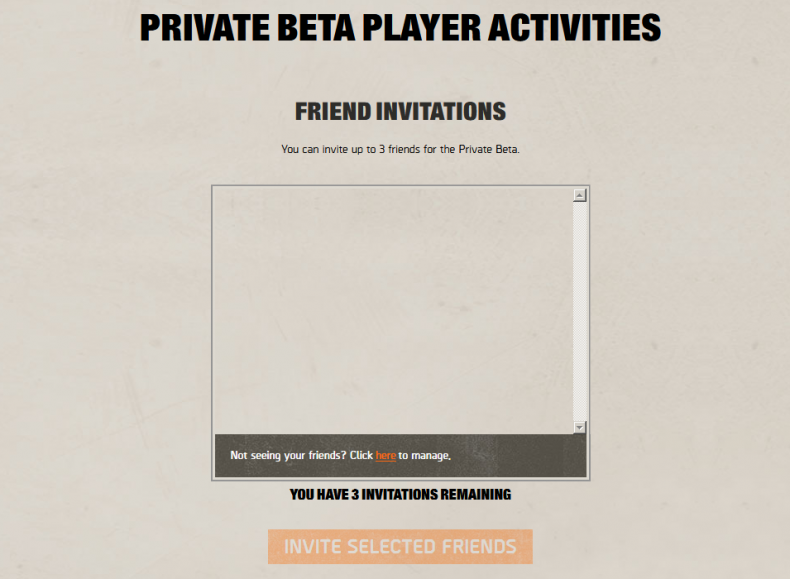 The friend invite process works as follows:
Go to the Private Beta Website and login with your applicable Uplay account.
Under "Private Beta Player Activities" there should be a section for "Friend Invitations."
If the list doesn't populate, it's because the site is only looking for friends on your Ubisoft Club friends list. If you don't play other multiplayer Ubisoft titles, you may not have any friends on your list at all.
To fix that, click the link below the list to manage your friends.
You can add friends by searching for specific Ubisoft Club usernames in the search box or by importing suggested friends from PlayStation Network or Xbox Live.
Once that process is complete, the "Friend Invites" list will repopulate with a checklist of available friends. Select three of them to bring to the Private Beta and press the button to "Invite Selected Friends."
Once you've done this, your chosen friends will receive an email at the address attached to their Ubisoft account. They'll be directed to the Private Beta redemption website and will be asked to log in and select a platform just like you did when you got your code. To get the actual download code, direct your friend to the Private Beta Website link above. The code is visible at the top of the page.
Invited friends do not get Friend Invite codes of their own.
You can only invite friends playing on your platform.
Friend Invite codes expire within 48 hours.
The Division 2 is available on Xbox One, PS4 and PC March 15. The Private beta continues till February 11.
What are your thoughts on the Division 2 Private Beta so far? Were you able to invite your friends? Tell us in the comments section!
'The Division 2' Private Beta - How to Invite Friends With Friend Codes | Gaming