'Division 2' Beta Sign-Up: When Can You Join the Ranks of Ubisoft's Elite?
The Division 2 releases March 15, and will have a short beta February 7 - 10. After the recent controversy of the "government shutdown" email, players are eager to see if Ubisoft's game is as mature as their marketing department wants you to believe. Like Bioware's Anthem earlier this week, players can try the game early on PC, Xbox One and PlayStation 4 . Here is when the private beta starts and what you can expect to do in Tom Clancy's sandbox.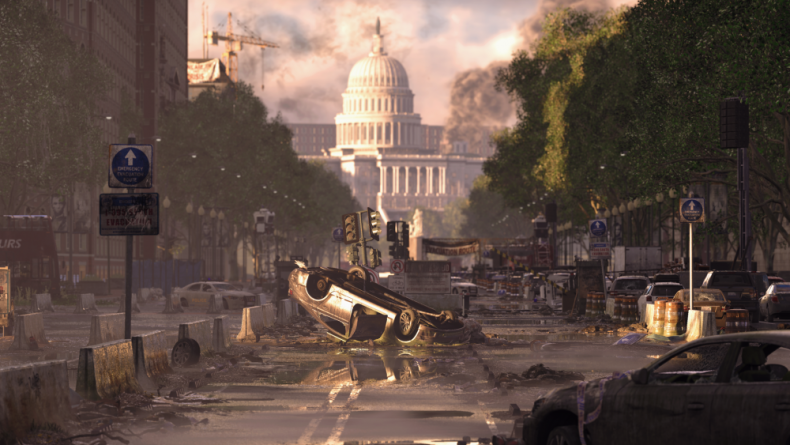 How to Sign-Up For The Division 2 Beta
To guarantee access to the beta, you'll need to pre-order The Division 2 and you'll be sent a code by email. If you don't want to put down money for a game you've never seen and know nothing about, you can request access to the event on the game's website. You will need to create a Ubisoft account in order to request a key, which is fairly normal for game access in 2019. You can check your registration on the Ubostf site to see if your request has been accepted.
The private beta will include two main story missions in two different difficulties, five side missions in the open world, Conflict Skirmish mode with PVP and a level cap of 30. For those players really feeling up to a challenge, they can take on the Dark Zone, a risky area from the first game where PVP is the law of the land. The White House, The National Air and Space Museum and Theodore Roosevelt Island will all be playable locations.
The Division 2 Private Beta Release Date and Time
The Division 2 private beta will begin on February 7 at 4 a.m. EST. and go till February 10. Starting at 11 a.m. EST. on beta launch day, players will have access to one Invasion mission, The Division's endgame content.
Are you excited to try out The Division 2 or do you think it will be a bust? Tell us in the comments.