'The Division 2' Private Beta Start Time: When Can You Download on PS4, Xbox & PC
The Division 2 Private Beta is nearly here, so it's time to recap all the key details you should know. Below, we'll tell you when the beta starts, how you can get involved and what to expect from Tom Clancy's latest.
When does the Division 2 Private Beta Begin?
The Private Beta begins at 4 a.m. EST February 7 and runs through 4 a.m. EST February 11. During that time, those who have access to the Private Beta will be able to play it.
Can I Preload the Division 2 Private Beta?
Yes, preloads began at 4 a.m. EST February 6. If you've redeemed a beta key and the Private Beta has not started downloading, try these steps.
Turn on your console or log into Uplay. That may trigger the download to start.
Search the PlayStation Network, Microsoft Store or Uplay for The Division 2 Private Beta. On PC, it should be part of your Games library.
The download requires about 45GB of free space.
How do I sign up for the Division 2 Private Beta?
As described in our sign up guide, all you need to do to sign up is visit The Division 2 Private Beta website. Select your platform of choice and sign in with Uplay credentials to request a key. There's no guarantee you'll get an invite, but chances are Ubisoft will open the beta up to more players as the trial period unfolds.
If you-pre-order the game, you should receive a guaranteed Private Beta key from your retailer. That can be redeemed on the same website. All selected parties will be notified by email.
What's in The Division 2 Private Beta?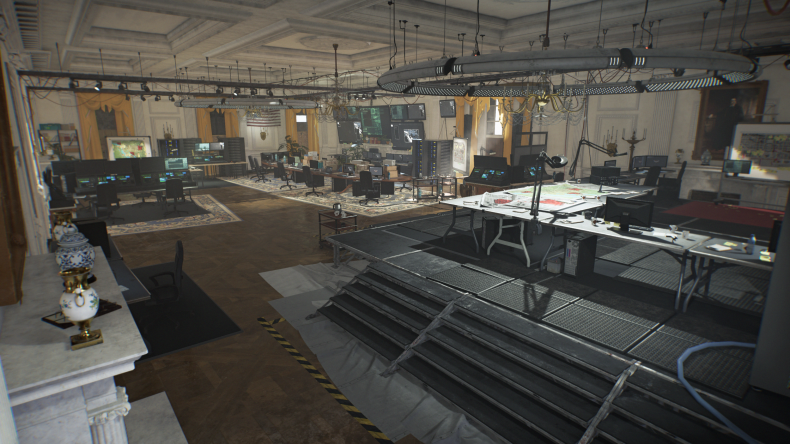 If recent press impressions are anything to go by, the Private Beta for the Division 2 largely focuses on the game's early missions and setting up the Base of Operations (inside the White House) you'll use throughout the entire game. You'll also be able to engage in co-op missions in Ubisoft's vision of open-world Washington DC. You can read our thoughts on the Dark Zone here as well.
In short, it sounds pretty similar to the beta used to promote the original Division prior to its launch.
The Division 2 comes to Xbox One, PS4 and PC March 15. The Private Beta begins February 7 at 4 a.m. EST.
What are your thoughts on The Division 2 heading into the Private Beta? Will you be getting up early in the morning to play? Tell us in the comments section!
'The Division 2' Private Beta Start Time: When Can You Download on PS4, Xbox & PC | Gaming