'Division 2' Shock Roach Guide - How to Finish the Shock Twice Field Research
The Division 2 Title Update 4 is officially live, bringing the Gunner Specialization to the game. However, those who want to get the new class without owning the Year 1 pass must complete several Field Research missions to do so. In this guide, we'll tell you how to complete the "shock Roach twice before defeating him in Bank Headquarters" requirement.
How to shock Roach twice in The Division 2
In order to start shocking Roach, make your way through the Bank Headquarters mission on any difficulty level. If you're solo and fairly experienced, medium is generally a solid setting to start with.
To shock Roach twice, get to the large open area at the end where Roach appears. While the mission generally doesn't have Shock ammo, a box has been added to make the task a little easier. Head down the center of the room and look to your left between a standup billboard and a box. You'll see this ammo cache.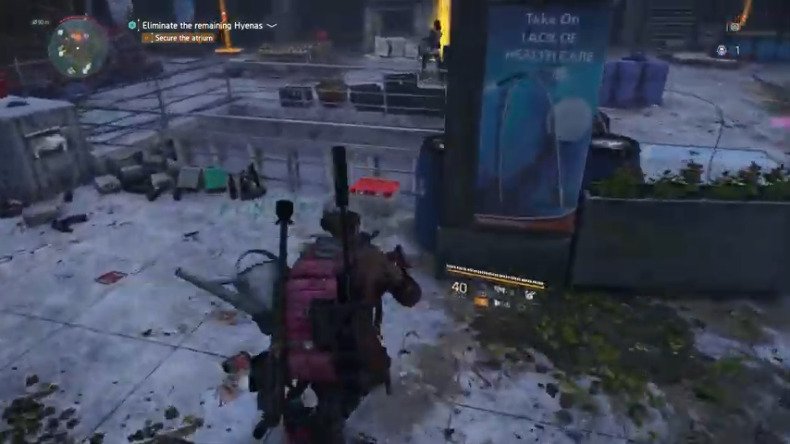 To avoid accidentally using the ammo on enemies that don't require it, be sure to pick it up while holding a secondary firearm like a pistol. Only two shocks need to hit, so you don't need it attached to your DPS gun.
Shoot Roach once with regular ammo to stun him, switch to the Shock ammo, then go back to the primary gun again to knock his armor down and switch back to the shock for a second time. In order for the Field Research progress to correctly track, you must kill Roach after shocking him twice. Some players have reported that progress has not counted despite two shocks. If true, this is a bug Ubisoft will likely resolve.
The Division 2 is available now on Xbox One, PS4 and PC. For more details on Field Research, check out the full list of challenges here.
Were you able to shock Roach twice to start your Field Research? What do you think of Title Update 4 so far? Tell us in the comments section!
'Division 2' Shock Roach Guide - How to Finish the Shock Twice Field Research | Gaming