'The Division 2' Release Confirmed by Ubisoft, Will Be at E3 2018
Ubisoft confirmed a sequel for The Division is in development at Massive Entertainment. Along with news of The Division 2 release, Ubisoft also confirmed new updates for The Division.
This information comes from a livestream on the company's Twitch channel, by way of Kotaku. According to The Division creative director Julian Gerighty, making Division 2 instead of adding further expansions to the original Division wasn't as simple as a single discussion. "It wasn't an easy decision," he said on the stream. "There are so many stories and so many experiences we want to explore within The Division that we really thought a sequel was the best way to investigate these things."
Details on The Division 2 are scarce, but Ubisoft confirmed the sequel will be seen at this year's E3 in June. There will also be a new update called Shields coming to the original The Division, which will unlock special rewards for the sequel.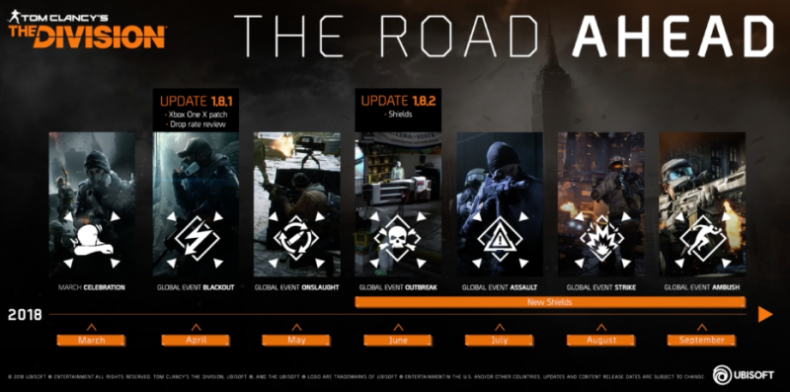 As for The Division, Ubisoft is currently planning two more updates coming soon. The 1.8.1 update, codenamed Strawberry, will add Xbox One X support and two reworked missions. Both 'Amherst' and 'Grand Central' will allow players to sign up for Legendary difficulty when attempting them. The Strawberry update will release in April.
The 1.8.2 update, codenamed Parsnip, adds the Shields update for players to earn The Division 2 rewards early. The Parsnip update is expected in June.
So what do you think? Are you interested in seeing The Division 2 at E3 this year? Would you have liked to see more updates added to The Division instead? Let us know your thoughts in the comments section below.