'Division 2' Two Bridges SHD Tech Locations - All 5 Caches on the Map
The Division 2 Warlords of New York has over a dozen new SHD Tech Caches to find spread across its new regions. If you want the most leveled-up Agent, you'll need to find them all. In this guide, we reveal all five Two Bridges SHD Tech locations.
Division 2 Two Bridges SHD Tech Cache Locations 1
1) You'll find the first Two Bridges SHD Tech Cache northwest from the Control Point.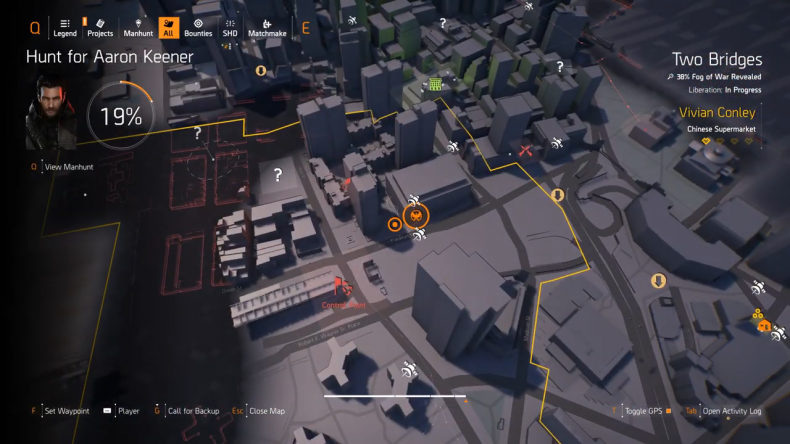 Enter this tall building, and you'll see a closed metal door off to the right that can be forced open. Do so, and take the rapel up.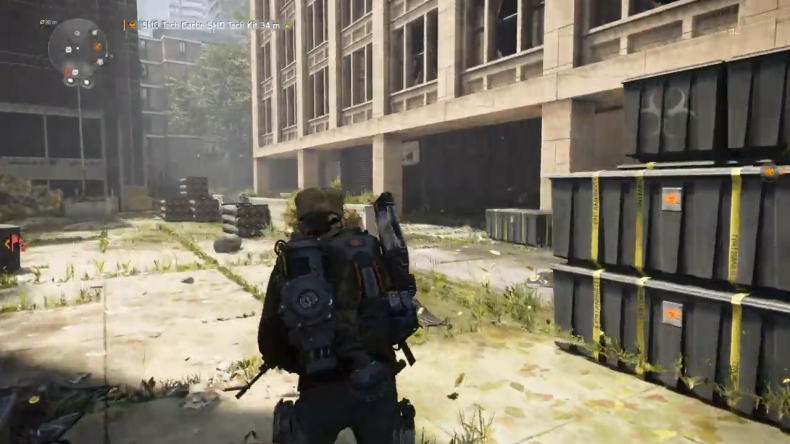 Straight ahead you'll see this yellow fuse box in the distance. Shoot it. Go through the white open double doors to your left, and you'll see the Tech Cache sitting on a table.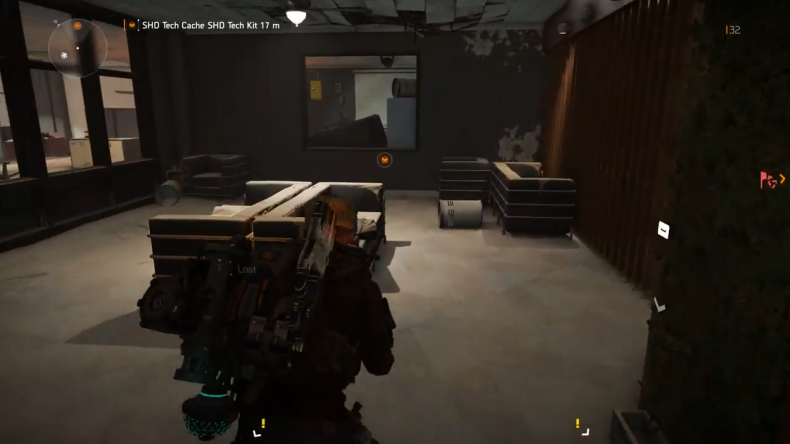 2) Go to this location on the water.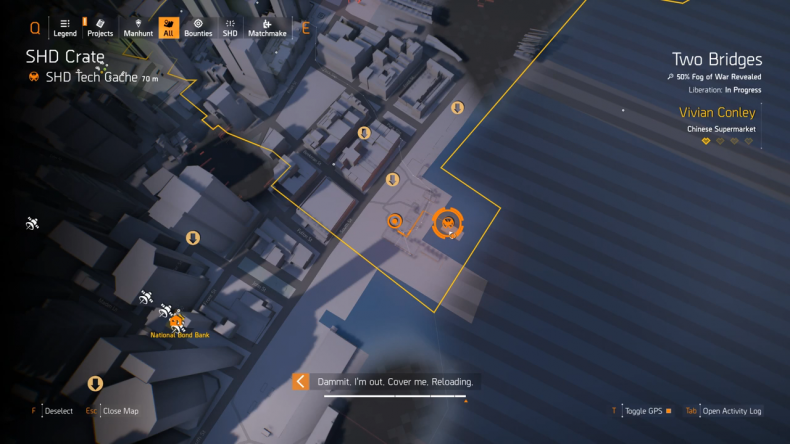 At the Kerman Coffee building, climb up the stairs and go straight. You'll see this ledge with a dangling tarp.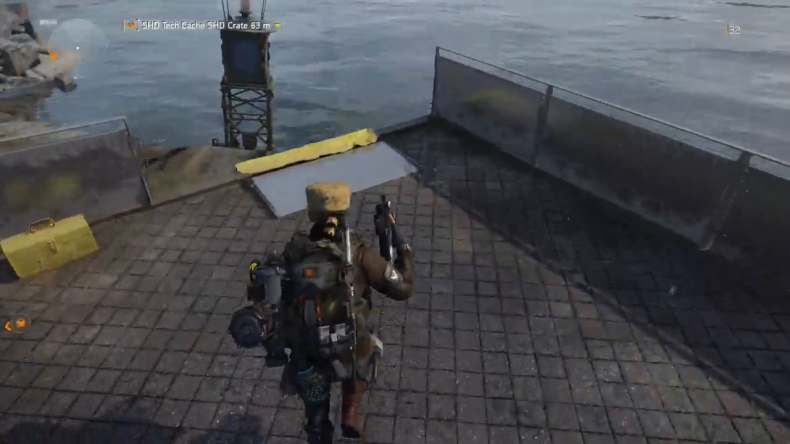 Drop down, and ahead you'll see another ledge with a tarp on it. Climb up, drop down and keep going straight from here. The cache is by a body near the Koby's sign.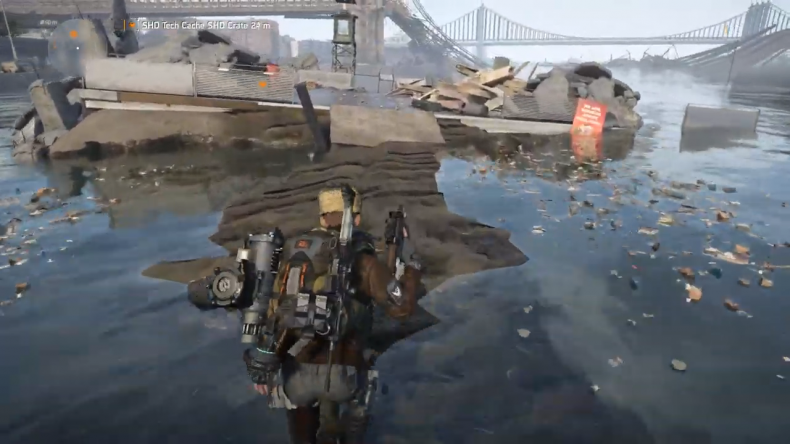 3) The third SHD Cache starts from here.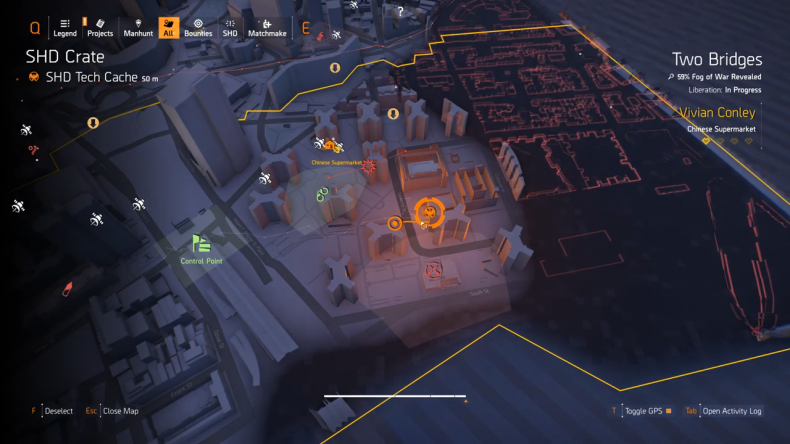 Enter the front of the building, and you'll see a bottle in the area off to the right in this screenshot.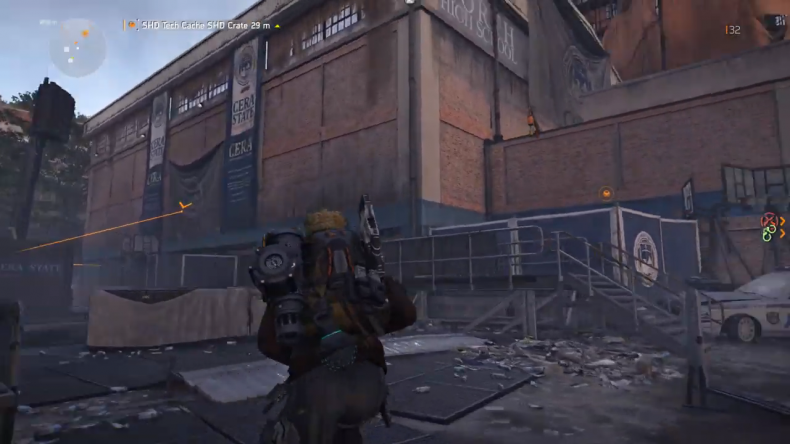 When you do, this drops a rope behind this nearby gate. Climb up, and you'll find an SHD Cache on the roof.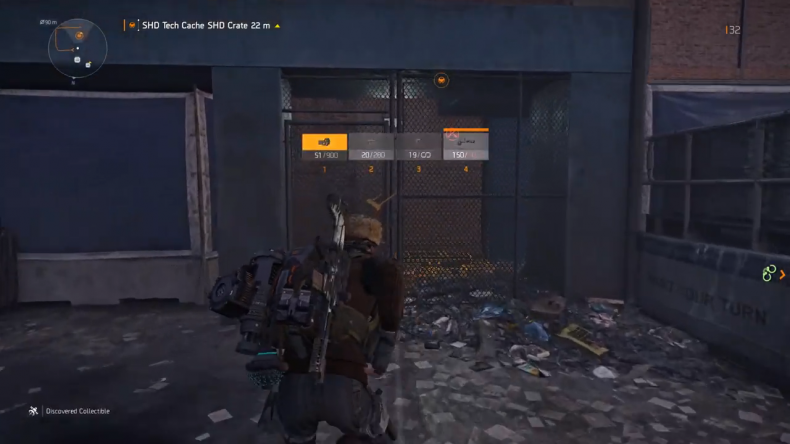 4) The fourth SHD Tech location is here.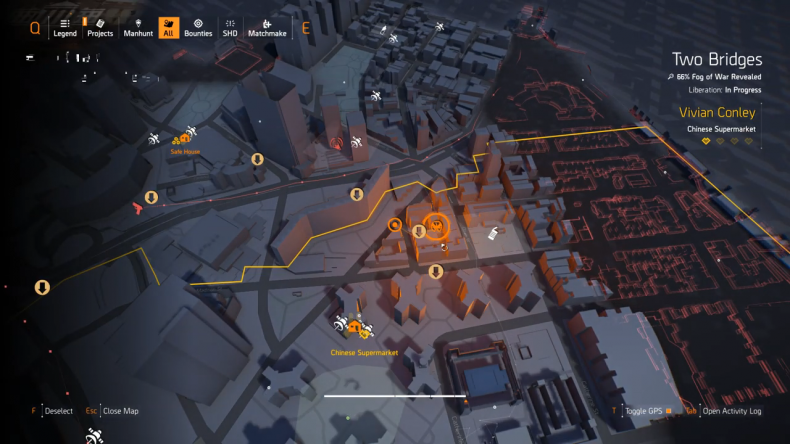 This is the building you're looking for. As shown in the picture, go around behind it.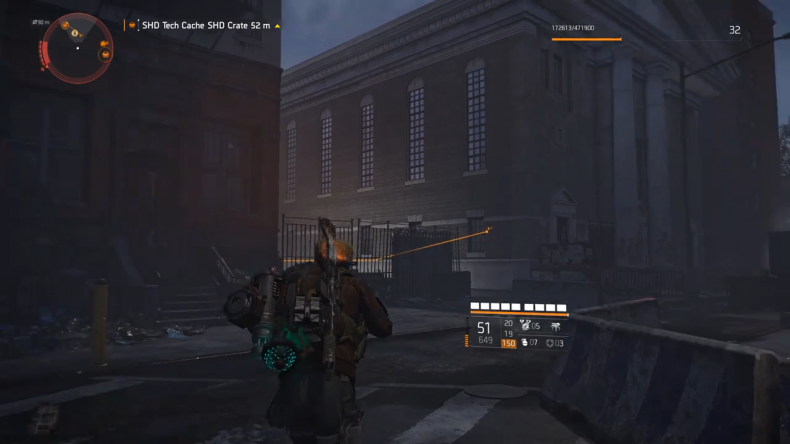 You'll see this ladder to climb. Climb up, and you'll see a bottle above you to shoot. Climb up the rope that drops, hop across the air vents ahead, vault over the ledge and you'll see the Tech Cache near some solar panels.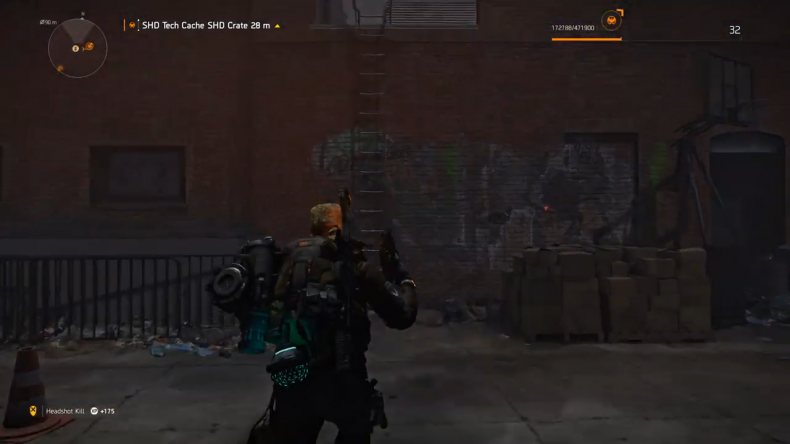 5) The fifth and final Two Bridges SHD Cache is located here.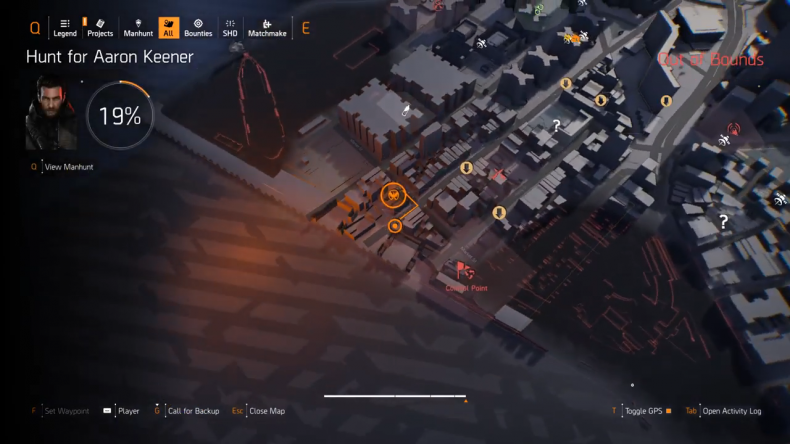 Look for the "Restricted Area" sign shown here and pass through.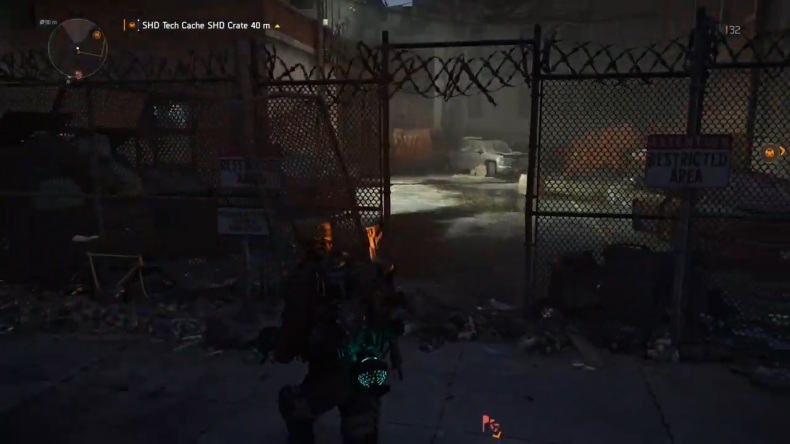 Climb up the ledge near the big, colored tarp, and there will be a bottle to shoot above you to your right. Climb up the rope, walk past the patio furniture and climb up the big box ahead of you. Drop down into this area.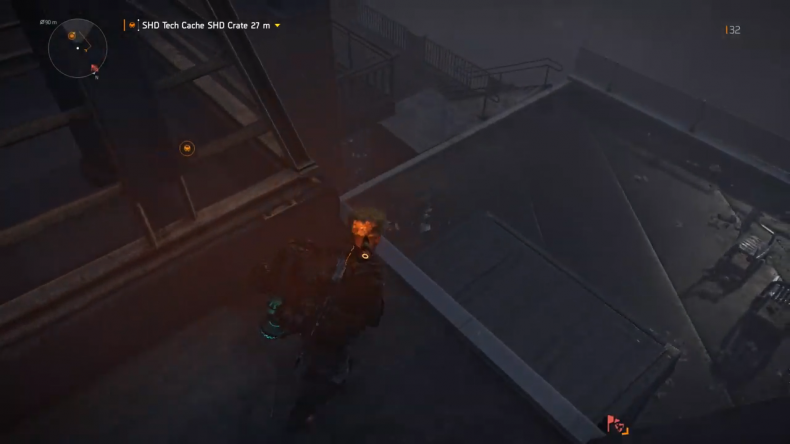 Drop down again from here, and there will be an SHD Tech Cache at the bottom. Remember to mark these five locations so you can come back to them later when the caches respawn. For more help with SHD Caches, check out our location guides for Civic Center, Battery Park and Financial District.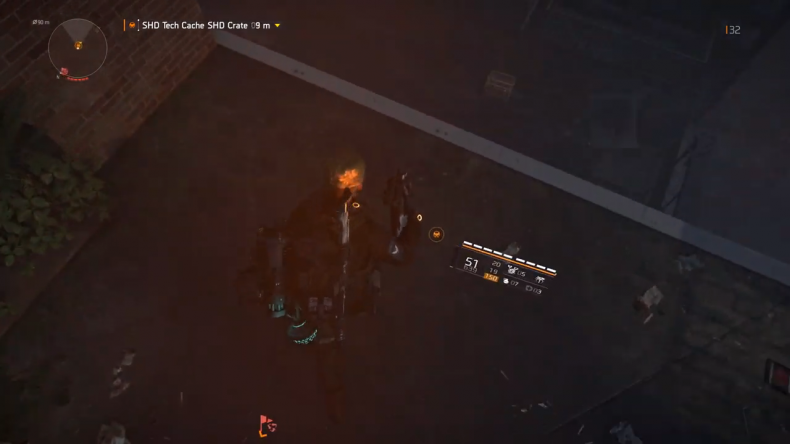 The Division 2 is available now on Xbox One, PS4 and PC.
What are your thoughts on Warlords of New York so far? Did you find all five SHD Tech Caches? Tell us in the comments section!