'Division 2' Update Makes the Game Easier After Maintenance - Patch Notes
The Division 2 server maintenance has just wrapped up, and a new update has been pushed to live servers. After installing the game's latest patch, top-tier users may find that high-level missions are easier to complete than before. The full patch notes arrive courtesy of an official forum post.
Division 2 April 18 Update Patch Notes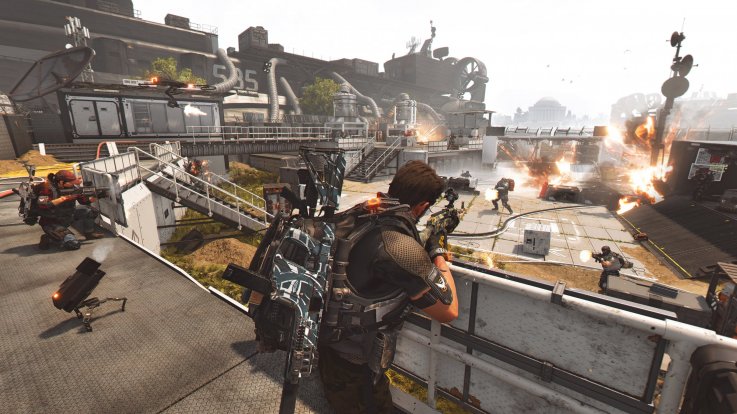 Fixed an issue where players were able to receive unlimited Snitch heroic bounties.
Fixed another issue where players were stuck after being revived while having a DoT state active.
Fixed other issues relating to players being stuck after revival.
Lowered NPC damage and health above normal difficulty.
Increased variety of NPCs spawned at higher difficulty levels.
Difficulty has been significantly decreased in Hard, moderately reduced in Challenge and barely reduced in Heroic.
Fixed an issue related to Elite NPC aggressiveness in Heroic / Alert Level 4.
Reduced the damage output of Named bosses.
While the The Division 2 has been praised since launch, the game's intense difficulty has also been a subject of scrutiny. It's not quite the Dark Souls of shooters, but there's no denying that smart AI patterns and bullet-sponge enemies make the experience pretty challenging for new and old players alike. This criticism had become especially prevalent as more players migrated to endgame content and started running through high-difficulty missions. Especially on hard, enemies seemed more aware of player positions than they should be, and they used abilities in ways that sometimes made victory seem impossible. Challenge is generally a good thing, but it can become a hindrance if it starts to significantly slow down the gear grind.
Elsewhere in the update, you'll find the standard bug fixes for revives and exploits. Coming just a few days after the latest client patch, this one wasn't ever meant to reinvent the wheel. In fact, you'll have to launch The Division 2 to install it. That being said, most Agents will appreciate the sanity-focused tweaks it offers.
The Division 2 is available on Xbox One, PS4 and PC. The latest update is live now.
What are your thoughts on the April 18 update for The Division 2? Did you find the game too difficult? Tell us in the comments section!
'Division 2' Update Makes the Game Easier After Maintenance - Patch Notes | Gaming