'The Division 2' Patch Notes and Update: Developers Discuss Game Difficulty, Patch 2.1 and Future Changes
The Division 2 has had a much more successful launch than its predecessor. Throwing players into the wilds of a post-apocalyptic Washington D.C. Ubisoft's military loot shooter has been a massive success with fans of the genre. The game has also been consistently updated since launch, with developers answering fan questions on the game's official forum or subreddit. A patch went out early on Thursday morning that fixed some of the bugs that popped up after this weekend's much larger patch.
To keep fans in the loop, The Division 2 team posted on the subreddit about patch 2.1 that should be going live next week.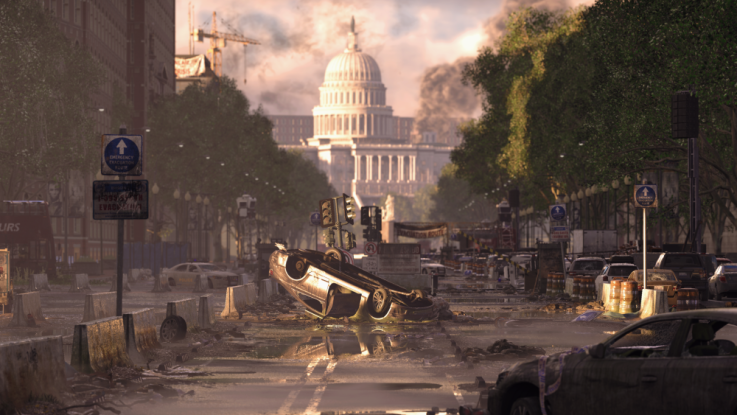 The Division 2 Patch 2.1 and Future Updates
Patch 2.1 will include fixes to late-game benches, a solution to character's getting stuck on the environment and fixes to the True Patriot set of armor. The team also gave some insights about some of the other changes and conversations in the works at Ubisoft development HQ. There are still some bugs, like T-Poses on random characters, developers are trying to figure out fixes for.
The developers are also listening to player feedback on lower-level loot dropping in the endgame. They are aware that users who have reached the end of the Dark Zone aren't too keen on receiving gear that's under 500 and that's something they are looking into. They also are tinkering with the idea of making exotic weapons more powerful, since currently some non-exotics pack more firepower.
The Division 2 community discusses the difficulty of the AI in the game almost on a daily basis. Some players have argued the challenge makes the game worthwhile, while others hate dying over and over to the same smart NPC. To make combat more enjoyable without nerfing the intelligence of the Hyenas, the developers are trying "to balance armor and survivability," "increase protection for player's sprinting into cover" and rebalancing talents in an upcoming patch. PVP, new character customization and reset timers are all being looked at as well.
This level of transparency from a game developer is always appreciated. Anthem , another loot shooter released last month, has struggled to keep up with its fan base. This lack of communication (and polish in their video game) has caused the game's subreddit to devolve into shit posts and complaints. When a community feels heard, they are less likely to revolt and demand changes be made. When the process can be trusted, there's less reason to go bananas over bad loot drops or bugs.
'The Division 2' Patch Notes and Update: Developers Discuss Game Difficulty, Patch 2.1 and Future Changes | Gaming