'I Divorced After 21 Years of Marriage, It Changed Me For The Better'
I met my ex-husband when I was 18, we dated for a few years, but broke up in 1996. Right then, I decided to join the Navy, but I never made it to boot camp because we decided to get back together.
He had joined the Reserve Officers' Training Corps program during college and begin his career in the Air Force shortly after. We got married on Valentine's Day in 1997, and I had our first child, a daughter, a few months later. Shortly after, we moved to our first military base in Pensacola, Florida, and began our lives together as a family.
Being an Air Force wife meant that we moved a lot. I was a young mom with very low
self-esteem. Growing up, I was constantly told that I was overweight and that somehow that was a bad thing.
I also met many military wives who had already gone to college and had degrees. They would often talk about their careers and I felt inferior because I was spending my time raising my daughter while my husband was becoming a pilot, working long hours, and getting deployed.
Marriage, motherhood and life as an Air Force wife
I felt like I didn't have any attainable life goals at the time. My only goal was raising my daughter. But I did have several jobs throughout our marriage, some of which included working in a furniture store, selling kitchen tools, and having my own successful photography business. I always tried to stay busy.
However, it was difficult for me to keep a job because we moved frequently—not to mention being a parent whilst my ex-husband had to constantly work. I was so focused on being a stay-at-home mom and military wife, that I didn't think about myself, my future goals, or even about having a career. At that time, I never knew that was something I should have been focusing on.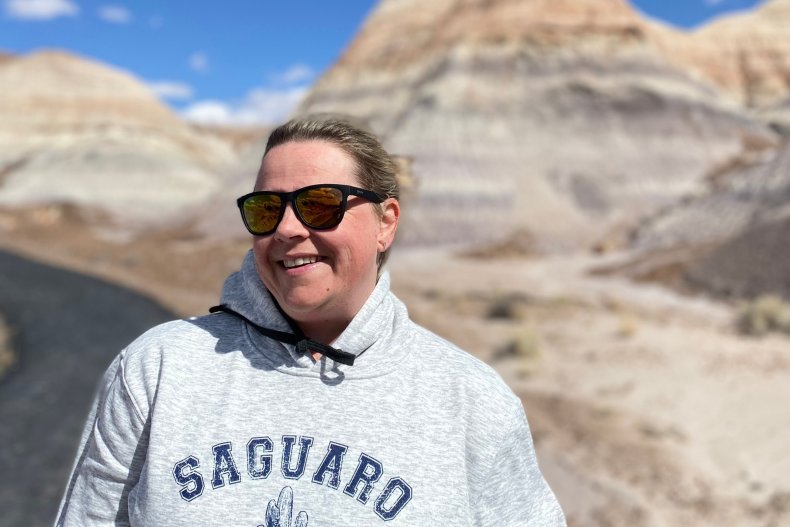 In 2000, when I was 24, my ex-husband, daughter, and I moved to Alaska. By this time, our daughter had started preschool, and it finally gave me a moment to focus on myself, and my needs. With the small amount of free time I got, I decided to enroll in school at the University of Alaska to do general studies.
It may not seem like it, but being a wife often means that dreams of your future come last in a long list of priorities. But, taking care of my family was still giving me a lot of fulfillment. I felt like I was doing the part I signed up for.
We were working towards a shared future, together. I studied full time, but most of my days were spent cooking, cleaning, raising my daughter, and managing the household.
In Alaska, we began to suffer from some marital issues, but we ended up working through them. I remember telling my ex-husband while we were stationed in Alaska, that if we ever faced those marital issues again, I would leave.
I have always been very social, and outgoing. While my ex-husband was in the Air Force, I intentionally made friends quickly wherever we lived, because we were all in the same boat as women, and could support one another.
I loved moving around a lot. It meant starting fresh somewhere, making new friends, and seeing parts of the United States that I had never seen before.
Divorce after two decades of marriage
Over the next decade, we moved three more times, to Texas, Shreveport, Louisiana, and Las Vegas, Nevada, where we had our second child, a son. A fourth location change saw us moving to North Dakota, in 2010. While stationed there, we had our third child, another son.
In 2014, my husband was offered an opportunity to retire early, after 16 years of service. Because we are both originally from Oregon, we decided that it would be exciting to retire near family, which was always our dream. But shortly after his retirement, the same marital issues began to arise. That's when I decided that divorce was the best option for me.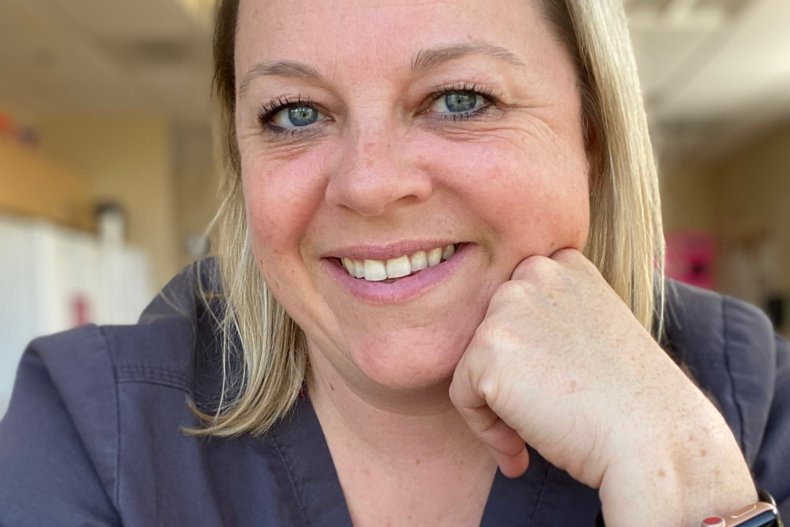 Getting divorced in 2018 after 21 years together was life-shattering. I was broken-hearted. I was scared to be on my own, and nervous about my future and what that would entail. I felt like I had put all my eggs in one basket. I didn't have a career, college degree, or much work experience. Now I was on my own for the first time in my adult life.
Our divorce only took three months to finalize, and following that, I got my own apartment and spent the next few years trying to figure out who I was. I started hiking again and doing all the things that I couldn't do when I was married because I always had to check in with my ex-husband or plan things around his busy schedule.
Life after divorce
Ultimately, my divorce was empowering, but it didn't come without its growing pains. I often found myself grieving the life I thought I would have. But, being single was new, and exciting for me.
I did what I wanted, when I wanted, with whomever I wanted. I would take myself on dates, take long hikes through the woods of the Pacific Northwest, and eventually bought a teardrop camper, which I named Towanda. Towanda, the alter-ego of one of the characters from the movie Fried Green Tomatoes, is the version of me that I never really allowed myself to be; she represents ultimate freedom and she doesn't let anyone mess with her.
I began to meet new people and got a job as a part-time assistant at a department store for their holiday season in 2019. I took this job for the experience to put on my resume but I knew it wouldn't be a lifetime career. Working for the first time after being divorced made me feel like I had a purpose and I was making my own money. It helped me feel self-sufficient.
I remember asking my supervisor if they were going to keep me long-term after the holiday season. I didn't feel like I ever got a clear response, so I ended up quitting. I went home that evening and decided to make a serious plan for my future.
The first step was logging into my college website. I looked up my transcripts and my high school diploma and thought, "Why don't I see what these credits can do for me now?" I looked up certificate programs at the local college. I made an appointment with them and brought in my transcripts. It had been so long since I was in school that I didn't even think my credits were still valid, but they were.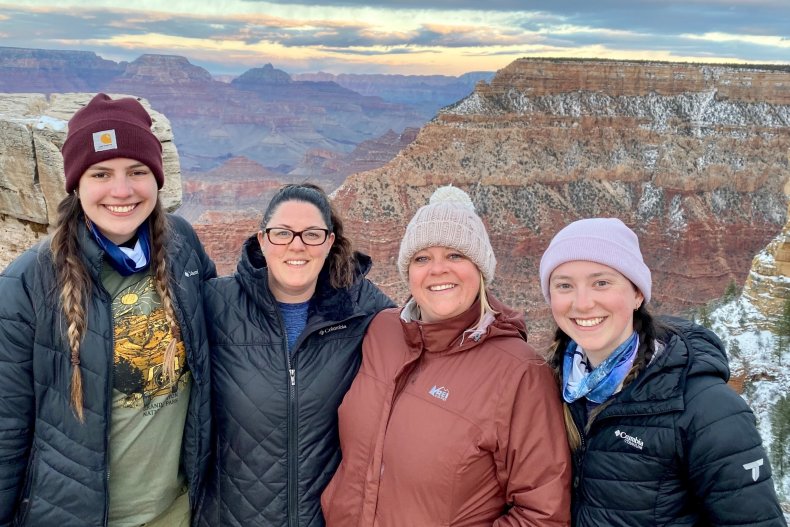 My daughter had just become a nurse, which inspired me to get into the healthcare field as a medical assistant. After applying for the medical assistant program, I was accepted. I was 45 years old when I started the medical assistant program. I was one of the oldest students in our class which meant I was the "mom" of the class. Since my daughter was about the same age as my classmates, I could relate to them. The medical assisting program was exciting and I just loved school. We had the first few weeks of academic work and then hands-on learning. We learned how to take vitals, venipuncture, and how to room patients.
Going back to school boosted my self-esteem. I was so happy and very proud of myself. I felt empowered and independent. In 2021, I began working as a medical assistant and I can confidently say that I love it. I easily relate to my patients. They often talk about their weight and I encourage them to love their own bodies. I definitely feel like it was a great career choice for me.
Looking back, I realize that now, I am really the same person I've always been. The difference between my married self and who I am now is that I do everything on my own, and I can only count on myself for my happiness. Everything else around me has changed, though. I was always, "his wife" and then I had to learn to be just me.
Finding myself sure has been an intense journey. There are some things I wish my younger self had known. Given the opportunity, I would tell her: "Don't lose yourself or lose sight of your own goals. Don't ever depend on anyone else for your own future because things might not turn out as you had envisioned."
One unexpected thing that has come from all of this, is that I began posting on TikTok about my life after my divorce. I wanted to portray the message that you can still come out on the other side as a better person, being confident, knowing your worth, and most importantly, living your life the way you want to live it.
Megan Morgan is a medical assistant in Oregon. She has three children, and uses her social media platform to raise awareness of the raw emotions that come with a divorce. You can find her on TikTok here.
All views expressed in this essay are the author's own.
As told to Newsweek associate editor, Carine Harb.