''Divorce Day' is Tomorrow, Here Are My 4 Tips To Help Avoid It This Year'
The arrival of the new year is different from all other holidays. Not because it marks the beginning of something, but because it often marks the end of something: marriage.
In the 27 years that I've been a therapist, I've noticed a spike of new clients in January. I always assumed it was due to the usual resolution-making to improve one's life along with dieting and exercising. Once I started working with couples on the brink of divorce two decades ago, however, January has consistently brought me a deluge of new clients—all of whom have wanted a fresh start away from relationships they felt no longer worked.
Several years ago, I realized other divorce professionals were seeing similar patterns when I read an article in which the first Monday in January was dubbed, "Divorce Day" (in fact, January has come to be known as "Divorce Month"). Legal statistics have shown that marital dissolution filings can jump as much as 27-30 percent during the first month of the year. In 2019, searches for divorce peaked between January 6-12 according to Google. That year, "Divorce Day" fell on January 7. This year, that Monday is January 4.
I have spoken to dozens of clients over the years who have waited until after the holiday season to start divorce proceedings, and I can tell you that 100 percent of these folks have been contemplating divorce for months, if not years. Many of them, in fact, have actually held out until the holidays were over to leave so as to spare their children from connecting Hanukkah, Christmas and New Years with the demise of their family as they knew it.
However, the extremely unusual events of 2020 have led me to believe that there are more reasons than ever to really take stock before making one of the most consequential decisions of your life. COVID-19 has been a game-changer in many ways for all of us, not the least of which has been in relationships.
If there was already stress and strain in the marriage, the pandemic has been like gas on the fire, magnifying all the nooks and crannies of pain and resentment between partners. If things were fine before COVID-19 hit, they might not be so great nine or 10 months in. Many of us are stressed and edgy.
But, we shouldn't treat these times as normal. The fallout from 2020 will leave a large wake of destruction and loss. It's never a good idea to make any decision—let alone perhaps the most major decision of your life—when you're on rocky terrain. So, there are some important and obvious reasons why this January might be the worst year ever to take the divorce leap.
I suggest asking yourself these questions before seeking out an attorney's advice on "Divorce Day" or any other day this January:
1. Do you need to leave your marriage or do you simply need a break?
2. Do you have enough financial reserves to weather difficult financial times? Especially if you have to divide your assets and double your expenses?
3. If you could change your focus from being romantic partners with your spouse to simply being co-parents, would that make staying put more tolerable?
4. Have you done all you could to work on your relationship, including going to couple's therapy?
Consider these tips—each connected to those questions—for evaluating where your marriage is at and what you might want to try before calling it quits:
1. Consider whether you need a temporary or permanent break
Just about everyone in a long-term relationship has thought on
occasion about what life would be like if they were free, single, and didn't
have to answer to anyone. It seems we humans often want what we don't have. But, having worked with enough divorcing folks, I've heard plenty say,
"If I had known how hard divorce would be (or how lonely I would be), I
would've stayed in my marriage."
I once read Joan Anderson's auto-biography, A Year By the Sea, where she describes needing to leave her husband and kids to get perspective on her shaky marriage.
After the year was up, she realized she didn't want out after all, but if she hadn't taken that time, she would never have really known. Although a year is probably not realistic for most people, a "time-out" is worth exploring before leaving altogether. Consider whether you could get a much-needed break by spending a few weeks alone, with a family member or with a friend when it won't be too disruptive for you or your family.
2. Evaluate the kind of hit your finances could take
Between 2007 and 2009, 18 percent of my private practice population was homeless as a result of getting a divorce at the exactly the wrong financial time. These homeless people included what we'd normally call "successful" people: an attorney, an accountant and a social worker.
Hard times compounded by the divorce, they ended up with nowhere to live and not enough money to rent a place. With 2020 having decimated businesses and many economies around the world, it's important to think long and hard about how you'll get basic needs met if the bottom falls out.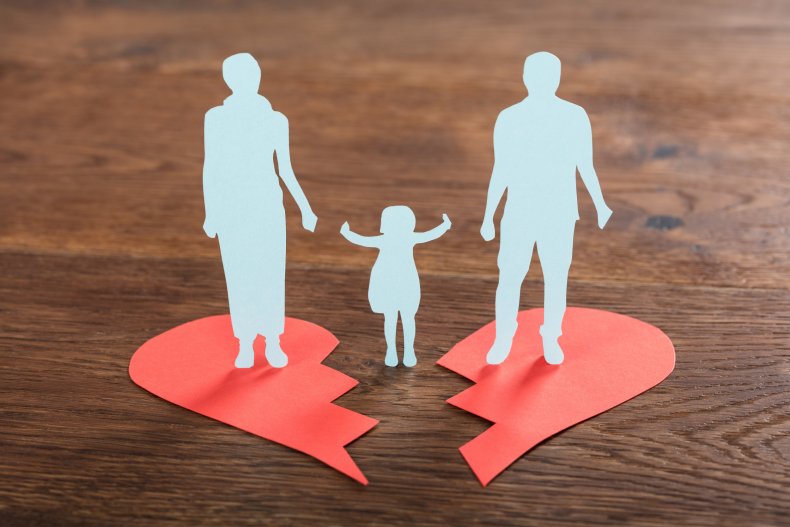 3. Consider what type of marriage is right for you
I've known dozens of couples who have found a solution to their unfulfilling marriages by changing the rules. Remember that, simply because you're considering ending your marriage, doesn't necessarily mean it's a totally lost cause. One couple, who started dating at age 19, came to me for help in ending their 13 year marriage at the beginning of 2007. After working together for a while, they decided that, rather than break up, they would keep the marriage together in order to co-parent their three kids.
At the same time, they agreed to end their romantic connection to take the focus off their disparate sexual needs. Both were happier in this co-parenting scenario and they managed to maintain their financial quality of life. There are options for different types of marriages outside the "traditional" model. By getting a little creative, you may not have to separate to end your current marriage.
4. Ensure you've done everything you can
Of course, there are certain situations where it's important to leave a marriage, if you are unsafe or in an abusive dynamic, for example.
But if that is not the case, I would suggest taking time to attempt working through the problems you are facing. The worst part about divorce for one of my clients some years ago was that she felt they gave up on the marriage too soon and didn't do enough to truly work on their differences. Because this thought still gnawed at her 18 months after their split, she reached out to her ex to try to reconcile but he had already
started a new relationship. Reuniting wasn't an option and that client has
lived with regret ever since.
Doing couples work can be an important and helpful intervention, but so can reading books, attending workshops and couple's courses as well as each person working on their own individual issues. If you feel your marriage is truly on the brink, and you haven't taken steps to improve your relationship, you run the risk of living with doubt for years to come.
The bottom line is that the holidays are a stressful time for just about everyone under normal circumstances. Add to this the pandemic that has shortened everyone's tolerance for challenges and it's a recipe for less bandwidth to handle stress, faulty coping mechanisms and poor decision-making skills.
While it may be tempting to leap into a "new" life or fresh start in January, I would advocate for couples to take time to consider such an impactful decision. Do not fall victim to "Divorce Day" simply because you're stressed and weary.
Susan Pease Gadoua, L.C.S.W., is a licensed therapist based in the San Francisco Bay Area with an expertise in marriage and divorce. She is the author of the San Francisco Chronicle best-seller, Contemplating Divorce, A Step-by-Step Guide to Deciding Whether to Stay or Go, The Parenting Marriage Workbook and co-author of The New I Do. She lives in Northern California with her husband, two dogs and an array of goats and chickens.
All views expressed in this piece are the writer's own.