Divorce Parties on the Rise as Divorce Becomes Acceptable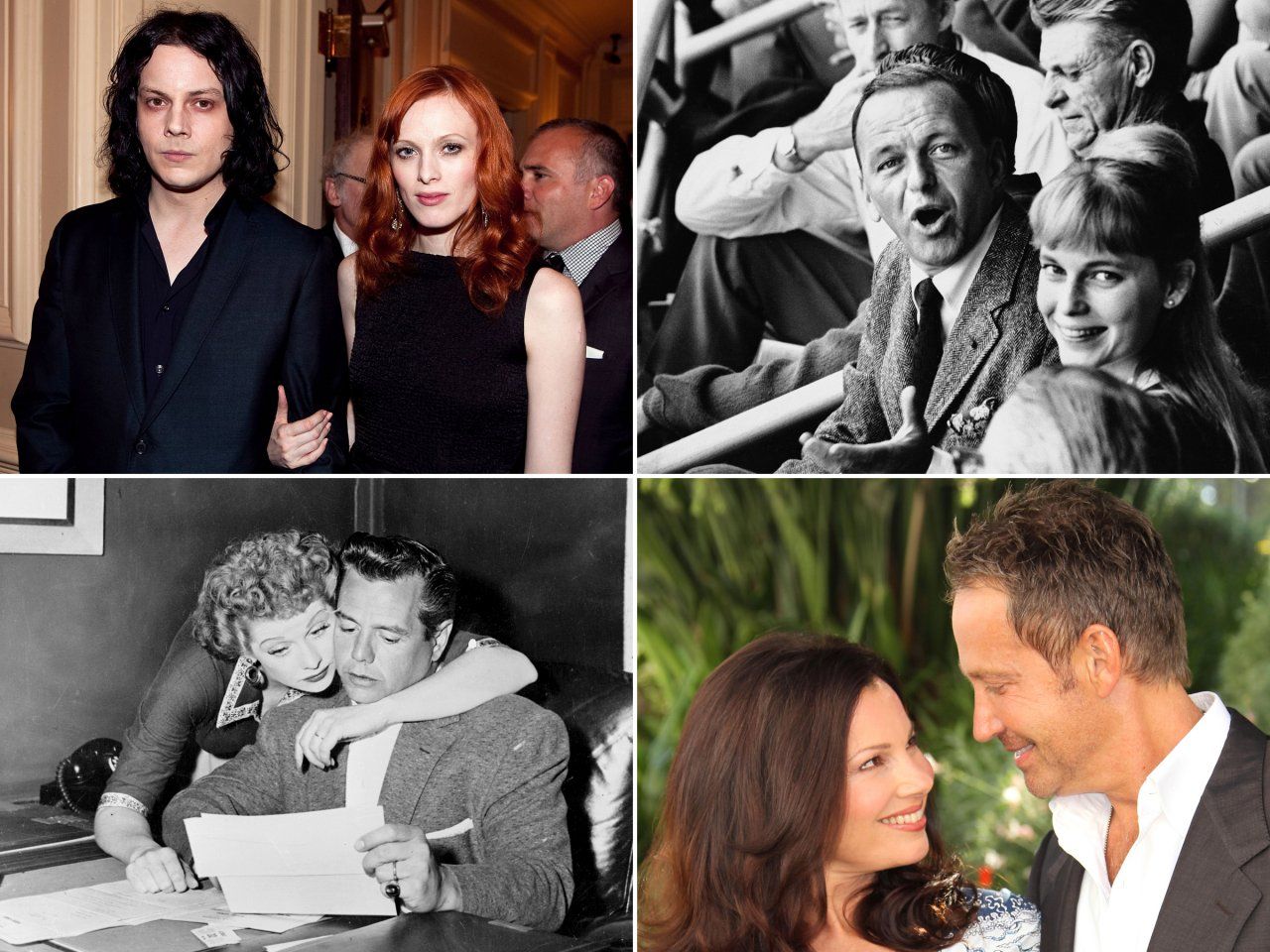 When designer Douglas Hannant and his partner of 20 years called it quits this winter, they resisted the usual furies of separation. No one lost his temper; screaming was minimal. The only thing anyone threw was a party.
A hundred swells gathered at their Manhattan loft for a "Year of the Dragon"–theme break-up soiree. Dinner was salmon, the theme cocktail rum punch. Before friends and loved ones, the two toasted the dissolution of their romantic union. Hannant, who has dressed Michelle Williams, Charlize Theron, Halle Berry, and a slew of adoring socialites, will share custody of a cocker spaniel and a vacation home with his ex, Frederick Anderson. They will remain business partners. "Everyone is just in shock," says Anderson. "They have no idea what to make of us."
The chic former couple are not alone in their quest for a happy, functional split. Exes Ashlee Simpson and Pete Wentz are making it work, as are Demi Moore and Bruce Willis, Ashton's shenanigans notwithstanding. In May, billionaire Charles Bronfman and his wife, Bonnie, held a party to commemorate their divorce, telling guests: "As we change the parameters of our relationship, our mutual admiration and caring is constant." Over the summer, model Karen Elson divorced rocker husband Jack White on their sixth wedding anniversary and marked the occasion with a "positive swing bang humdinger" of a party in Nashville. Their invitation asked guests to "celebrate the making and breaking of the sacred union of marriage."
Can separation really be so blithe? We've been hearing for decades now about America's "marriage crisis," and divorce is usually listed as both a symptom and a cause. We read about the most brutal and watch them play out on reality television. In the last year, we've seen the publication of several worried books—Ralph Richard Banks's Is Marriage for White People?, Kay Hymowitz's Manning Up, Charles Murray's Coming Apart—and The Marriage Gap, a study recently commissioned by the Hamilton Project.
But amid all the handwringing about the future of marriage, we should spare a thought for its partner institution. Separation does not always have to be the catastrophe we've been conditioned to believe. "Now that we've had several decades of high divorce rates, we may know how to do divorce a little better and in a way that minimizes the pain," says Andrew Cherlin, author of The Marriage-Go-Round and a professor at Johns Hopkins. His theory about a possible rise in happy divorces: where 50 years ago, divorce was so stigmatized only the most miserable left their marriages, now the "moderately unhappy" are getting out too, which might make for some less acrimonious splits.
Not that happily divorced couples simply go back to being friends. "It takes as much energy to be happily divorced as it does to be happily married," says actress Fran Drescher, who divorced her husband of 18 years shortly after the end of The Nanny. Drescher now stars in a sitcom, Happily Divorced, based on the split. She and her ex, producer Peter Marc Jacobson, still vacation together but now bicker less. "Our friends are ultimately relieved," she says.
As in most things, it helps to have a party. Christine Gallagher, a divorce party planner in L.A., says business has exploded in recent years. "The party's very cathartic," she says, "it's a way of saying 'The End.'?"
"I've heard of civilized divorces," says wedding-cake impresario Sylvia Weinstock, but most of her clients aren't so lucky. She makes cakes for divorce parties, but the lion's share are for celebrations after bitter divorces. "A good many of our clients do not end things so happily," she says.