Divorce: Shriver, Schwarzenneger Call It Quits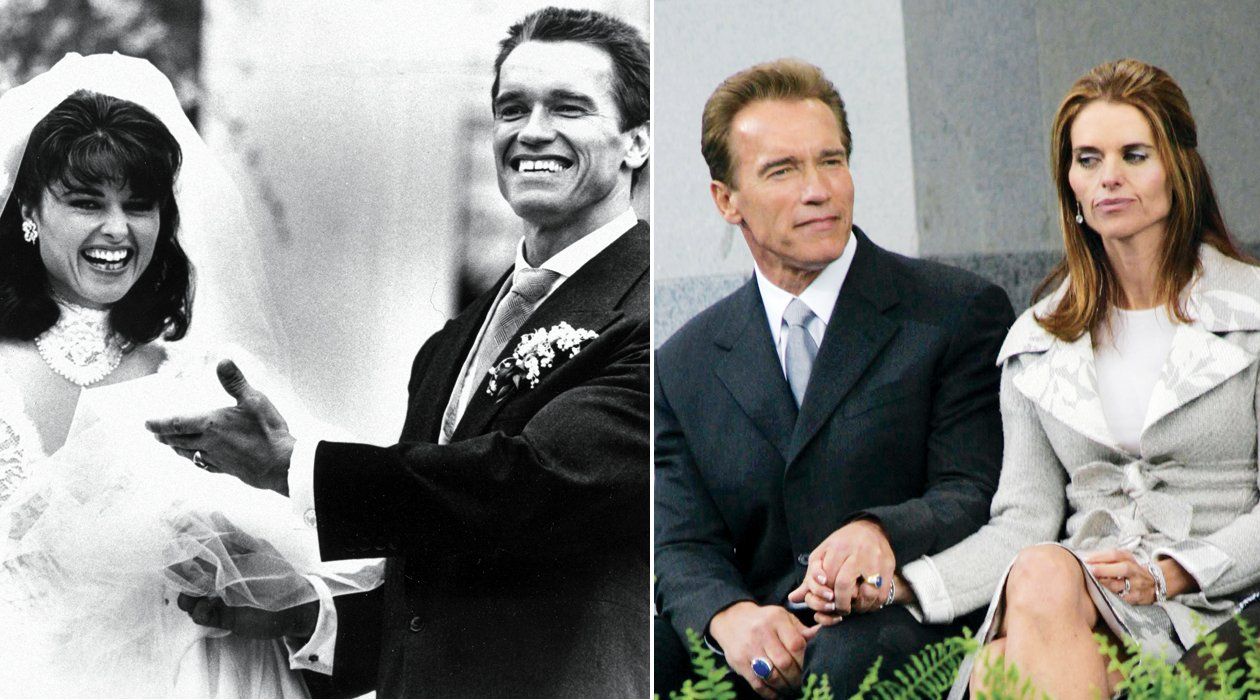 When Maria Shriver married Arnold Schwarzenegger in 1986, it was a real live WTF moment. The Austrian joke and the flower of the Kennedy tree? As the years went by, we doubters had to admit we were wrong; together Shriver and Schwarzenegger were more than the sum of their disparate parts. He went from celluloid bully to bully pulpit as California's governor; she won Emmys and a Peabody, wrote bestselling books, and made powerful documentaries. Now in their 50s and 60s, Shriver, 55, and Schwarzenegger, 63, appear to be asking themselves the same questions the astonished public did 25 years ago.
Once upon a time men and women in their 50s and 60s didn't have serious marital problems—this was primarily because they were dead. Even the most irritating behavior is somehow more bearable in blessed memory. With nearly 30 years added to our life expectancy since 1900—it was around 50 and is now over 80—we can make choices and have emotional crises that wouldn't have seemed worth it when there were only a few more years of unhappiness to soldier through.
This 30-year bonus has dramatically shifted the marital center of gravity in our lives—at least for the healthy, prosperous citizens of the industrialized world. If 50 is the new 30, 60-ish is in many ways a new kind of 18. We are coming of old age in a way that parallels our first coming of age. As we head for 60 we know that statistically we are old. But we don't feel old, and we may even be more physically active than we were at 18 when we had never heard of Core Fusion or Bikram Yoga. This extra time on earth is oddly liberating especially for those of us still energetic and vibrant, as Shriver and Schwarzenegger are. We joke about being carded when we ask for the senior rate. Our desire to obey the rules can fall away. Life is suddenly very short and very precious. We are coming to the end of this wonderful ride. Now is the time! If we are not going to speak out and act out at 60, when will we?
Untethered empty nesters of the Viagra generation, we can easily have a second or third or fourth adolescence, an adolescence probably far more successful than our first or second one. Adolescence without acne or arguments over car keys, or anxiety about the future; our future has already happened. We have had our marriages and children and now we can focus on ourselves! This time maybe we can get it right.
Newsweek subscription offers >
The liberation we felt as young adults when we left our parents' houses so many years ago—the cord is cut! We are free! We will miss them, but whoop-dee-do!—is eerily like the freedom we feel in our 50s and 60s when our children leave home for school or college. The cord is cut! We are free! We will miss them but … Nothing is as sexy as freedom, even for the old. As the boomers age, sex is graying along with everything else. Data from the University of Chicago's National Social Life, Health, and Aging Project, presented in The New England Journal of Medicine, showed that many men and women remain sexually active—participating in vaginal intercourse, oral sex, and masturbation—well into their 70s and 80s.
When Schwarzenegger's term as governor ended this year, he announced he would return to Hollywood in a film called Cry Macho. In a blog post last week, titled "Is the Model of Masculinity Changing in America?" Shriver took a gentle shot at the kind of macho posturing her husband is still embracing. In an analysis of the famous photo of the White House Situation Room, in which President Obama watched the raid on Osama bin Laden's compound, Shriver pointed out that the president exuded masculine authority although he was not at the center of the photo or physically dominant in any way. Whether or not the model of masculinity is changing in America, it is certainly changing for Shriver as she contemplates a life without Arnold.
Cheever is the author of numerous works of fiction and nonfiction, most recently Louisa May Alcott: A Personal Biography.
Divorce: Shriver, Schwarzenneger Call It Quits | Culture