Diwali 2018 in Photos: World Celebrates the Festival of Lights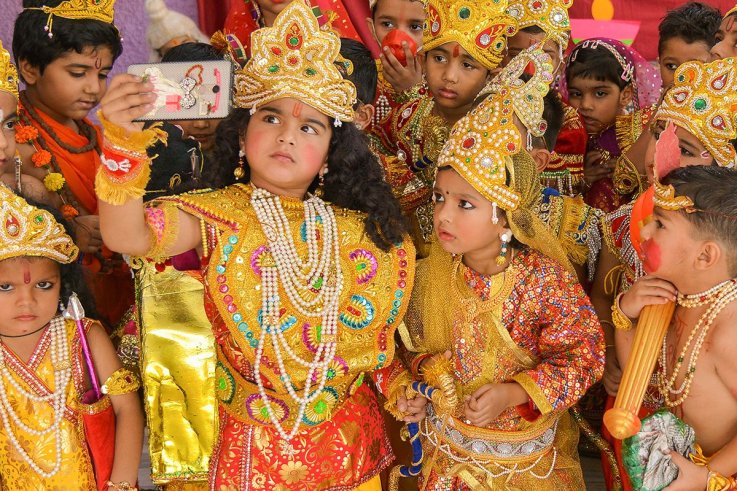 People across the world are gathering together today to light lamps, feast on sweets and set off fireworks. It's to mark the most important day of Diwali, the five-day festival of lights.
Diwali comes from the Sanskrit word Deepavali, which translates as "rows of lighted lamps". It marks the beginning of spring in the southern hemisphere and coincides with the Hindu New Year. It also celebrates the spiritual triumph of light over darkness, and knowledge over ignorance.
Diwali's date changes every year. This year, celebrations began on November 5, with November 7 being the most important day of celebrations. The festival is celebrated everywhere with Hindu, Sikh or Jainist populations, most notably in Asia.
Different legends and traditions are tied up with the festival, which is celebrated by a number of religious groups. Hindu mythology includes the tale of deities Rama and Sita, who were exiled for 14 years. Diwali is a celebration of their return. Many Hindus also associate the festival with Lakshmi, the goddess of wealth and prosperity.
Sikhs have also celebrated the festival for centuries, but over the years they used it to mark Guru Hargobind Singh's release from prison in 1619. Jains celebrate the moment that their religion's founder, Lord Mahavira, reached a state of nirvana. But although the specifics are different, for Hindus, Sikhs and Jains alike, Diwali symbolizes the victory of good over evil.
The festival is celebrated in a number of different ways, with each day having a different set of rituals. Celebrants decorate their homes with diyas—a kind of clay oil lamp—as well as candles and lanterns. People come together underneath firework displays, and huge feasts are prepared. Parades, music and other events are designed to bring communities together.
On the third day, the height of the festival, elderly family and community members are visited by the young. Feasts are held, and in the evening people put on their best clothes and jewelry. A dazzling number of lamps are lit to illuminate houses, streets and even rivers, as fireworks light up the night sky.
However, modern concerns are now being weighed against these ancient traditions. Air pollution and burn injuries caused the Supreme Court of India to ban the sale (although not use) of fireworks in Delhi during Diwali in 2017.
We've collected the best photos from this year's festival so far, from selfie-taking deities to painted police dogs.