When Is Diwali 2021 and How Is the Festival of Lights Celebrated?
It's the holiday season and Diwali is around the corner.
Also known as the festival of lights, it's celebrated by Sikhs, Hindus, Jains and some Buddhists.
The date of the five day festival changes every year in accordance with the Hindu and lunar calendar.
Here is everything you need to know about the festival and how it is celebrated.
When Is Diwali?
Diwali is celebrated in the Hindu month of Kartik. It's observed on the 15th day of the month.
Kartik overlaps with October and November. It's celebrated across five days with the day of Diwali observed on the new moon or Amavasya.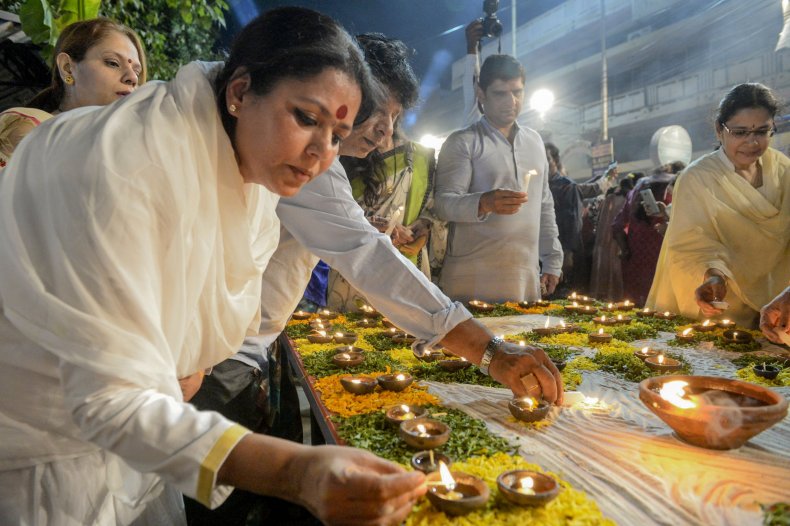 Amavasya is thought of as the darkest night of the year and is holy to Hindus. This year, it begins in the first week of November from 2nd-6th.
The day of Diwali itself falls on November 4.
How Is Diwali Celebrated?
Each day of Diwali is marked differently. The first day, November 2, is Dhanteras.
It's believed that on this day the Goddess Lakshmi, often associated with wealth, abundance and good fortune, visits people's homes and fulfils their desires. Many light diyas and keep them burning throughout the night.
As an auspicious occasion, many Hindus will make big purchases as it's believed that this will bring good luck. These purchases are often gold and silver items or new utensils.
Naraka Chaturdashi is the second day of the festival on November 3. It is a day in which people rid themselves of evil and everything negative. This is done via a bathing ritual called Abhyanga Snan.
The third day is Diwali and the height of the festival. People will wear their best clothes and pray to Lakshmi as lamps are lit outside homes and temples.
Some diyas may also be set adrift on streams and river and the evening is marked with fireworks.
The fourth day has different names in different regions and typically celebrates the marital bond. In some communities, husbands will give gifts to their wives, while in others parents with newly married children invite them and their spouses to enjoy a meal and receive gifts.
The final day is Bhai Dooj and similarly, celebrates the bonds between brothers and sisters. On this day, sisters will give gifts to their brothers and invite them to enjoy a meal. It is intended to signify a brother's duty to protect his sister as well as sisters blessing their brothers.