DIY Economy: Businesses Have to Fix It Themselves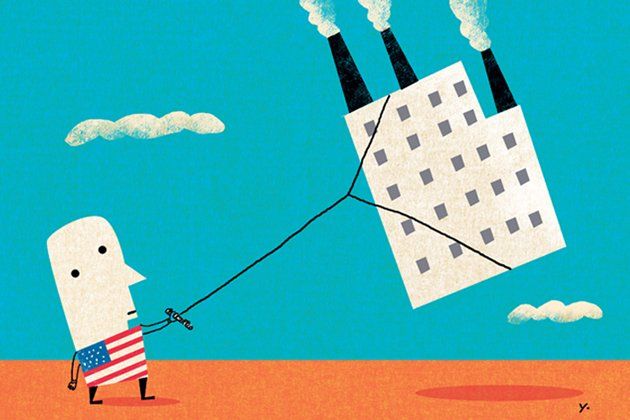 In Washington, on Wall Street, and in anxious boardrooms and kitchens across the country, concerns are rising about the possibility that the U.S. economy could slip back into recession—a so-called double dip. The economy lost 125,000 jobs in June; the unemployment rate still hovers near 10 percent. Four years after it peaked, the housing market has yet fully to stabilize. Perhaps most distressing, the vital forces of monetary and fiscal policy that the government marshaled to stave off the Great Recession last year seem to have flagged.
In 2008 and 2009 the Federal Reserve (monetary policy) and the political system (fiscal policy) rushed to the aid of the stricken patient. The Fed guaranteed and bought financial assets, slashed interest rates, and flooded the financial system with money. Congress and the White House pushed through an aggressive $787 billion stimulus package. These heroic, expensive interventions jolted the economy back to life. In the first quarter of 2009 the economy shrank at a 6.4 percent annual rate; in the first quarter of 2010 it grew at a 2.7 percent clip.
But the sugar high of low interest rates and government stimulus spending is wearing off. The Federal Reserve, so imaginative when it came to saving the financial system, seems to have run out of ideas for dealing with higher unemployment. More than half the stimulus, about $417 billion, has already been spent. Congress adjourned in July without passing an extension of unemployment benefits. And with midterm elections four months away, a new jobs bill seems unlikely. Even as economic momentum flags, headwinds are gathering strength. In January 2011 most of the Bush-era tax cuts are slated to expire; soon after, the Fed is expected to start raising the rates it controls. The combination of higher interest rates and higher taxes is likely to tamp down consumer spending. Thanks to Washington's inaction, writes former Clinton labor secretary Robert Reich on his blog, "we are now slouching toward a tepid recovery that could just as well fall into a double-dip recession, while a large portion of our population suffers immensely."
Sounds pretty grim. But if we had thrown in the towel every time monetary and fiscal policy failed to meet expectations, Americans would be migrating to Mexico in search of jobs. While noting that the U.S. economy has lost some momentum, Macroeconomic Advisers predicts GDP will grow 3.2 percent in 2010 and 4 percent in 2011. "At the end of the day, the recovery will remain intact even if there is no additional policy support," says Mark Zandi, chief economist at Moody's Economy.com.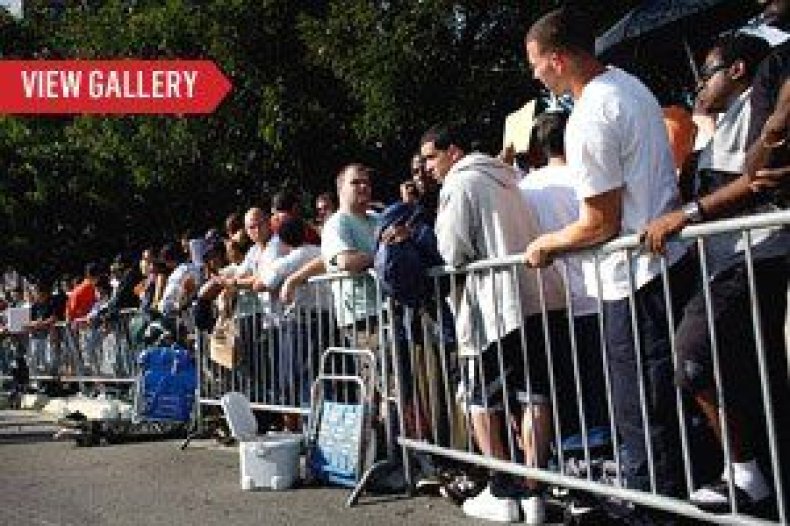 But there is still much work to be done. And while policy helped stop the panic and shocked the economy back to life, new government initiatives are not what's going to drive the next phase of recovery. If American businesses and consumers want to avoid a slowdown, they're going to have to do it themselves. The good news: the expansion can continue if the U.S. economy taps into some of the same non-governmental forces that helped propel the recovery of 2009—a capacity for innovation, resilience, and, most of all, an ability to ride the continuing wave of global growth.
This do-it-yourself stimulus has already started. Corporate America's balance sheet has never looked better, and consumers are paying down debt and bolstering savings. The challenge is a reluctance to spend. To try to jump-start consumption, companies are enacting mini stimulus programs of their own. In years past, teen-oriented retailer American Eagle has given away free T shirts and movie tickets to potential shoppers as part of a back-to-school promotion. This year it's offering a free smart phone to shoppers who try on a pair of jeans (and sign up for a plan). Chrysler just kicked off a round of promotions that includes zero-interest financing and an offer to cover the first two installment payments. With banks reluctant to lend to small businesses, warehouse giant Sam's Club has started a program with an approved Small Business Administration lender, Superior Financial Group. Sam's Club will essentially subsidize a chunk of the loan process to enable its members to borrow up to $25,000—with the hopes they'll spend the proceeds in the retailer's wide aisles.
Private investment in business is suffering because there's a lot of excess capacity—malls, office buildings, factories not being used. In the absence of new aid packages, some companies are finding that existing programs can catalyze growth. In his July 3 weekly radio address, President Obama announced a $400 million Department of Energy loan guarantee for Abound Solar, based in Loveland, Colo. Abound, a startup that relies on technology developed at Colorado State University, had raised $104 million from private investors in late 2008. "This loan will allow us to complete our factory in Colorado and build a larger plant in Indianapolis—the largest solar plant in the U.S.," says CEO Thomas Tiller. Abound has 350 employees but is poised to grow rapidly. Sales have grown from $6,000 in 2009 to a projected $35 million in 2010 and could rise to $120 million in 2011. "Demand is three or four times what we can make," notes Tiller. Virtually all the panels Abound stamps out—95 percent—are exported.
Connecting to overseas markets, as Abound Solar is doing, is perhaps the most vital tactic do-it-yourselfers can pursue. For while Europe is faltering, the global economy continues to recover. The International Monetary Fund on July 8 increased its forecast for 2010 global growth to 4.5 percent, in large measure to due to continued strong performances in China, India, Africa, and Latin America. The IMF boosted Brazil's projected 2010 growth rate to 7.2 percent, up from 5.6 percent in April.
Many experts have discounted President Obama's call to double exports by 2015 as a pipe dream. But exports have been an engine of U.S. growth, up 17 percent in the first four months of 2010 from the comparable period in 2009. Rapid growth, particularly in Asia, is conjuring immense markets out of nothing for American producers. The New York Times recently reported that China's purchase of American tree nuts has risen eightfold in the past five years, from $89 million to $737 million. "Exports will continue to provide an important source of output, income, and job growth going forward," says Zandi.
Disney is building a chain of language schools in China that employs its famous characters to instruct Chinese youths in English. (Here's hoping Donald Duck isn't one of the professors.) On July 10 Apple opened a new store in Shanghai, one of 25 it plans to launch in China through 2012. Like many things in China, the store design is a knockoff: the entrance is a glass cylinder that looks just like the entrance to the store in midtown Manhattan. All these efforts may not directly create huge amounts of U.S. jobs, but the rising sales will certainly bolster bottom lines. General Motors' booming sales in Brazil and China will enable it to repay taxpayers the $43 billion it owes more quickly.
Developments in the global economy are also boosting demand for services, the sector in which most Americans work. Moody's Economy.com now has a team of 12 U.S.-based staffers working on stress tests on European banks. In the first quarter of 2010 the number of foreign tourists visiting the U.S. was 6.9 million, up 15.3 percent from the year before. At a recent presentation, Lawrence Lau, professor of economics at the Chinese University of Hong Kong and at Stanford, noted that 1 million Chinese tourists visiting the U.S. for two weeks would produce $6 billion per year in revenue. A significant, persistent rise in Chinese tourism could "narrow greatly the U.S.-China trade deficit," he said.
With banks still reluctant to lend, businesspeople and entrepreneurs frequently have a tough time finding new capital. Here, again, global growth is providing new opportunities. The U.S. may have exited the World Cup in the second round, but there's one global competition it wins year and year out: the contest for investments. The combination of a huge, wealthy domestic market, a highly productive labor force, deep capital markets, and a legal system that protects intellectual property makes the U.S. a major destination for foreign direct investment—$44 billion in the first quarter of 2010. "The U.S. gets much more foreign direct investment than China, and it could get even more," says Karl Sauvant, executive director of the Vale Columbia Center on Sustainable International Investment at Columbia University (an institute endowed by and named after a Brazilian steel company).
Already, the deals sections of the Financial Times and The Wall Street Journal read like an international matchmaking service. On July 7, Sweden's Hexagon, an instrument maker, bid $2.1 billion to buy Intergraph, an Atlanta-based engineering and mapping software company, and GM agreed to sell its GM Global Steering Holdings subsidiary to the Chinese firm Pacific Century Motors for a reported $450 million. According to Thomson Reuters, so far this year there have been 397 deals, worth $116 billion, in which foreign companies bought U.S. firms, up dramatically from 265 such deals, worth $32 billion, in the first half of 2009.
Much as immigrants frequently revitalize abandoned urban areas, well-capitalized foreign firms have proved to be a source of vitality for crippled economic sectors. In May Canada-based TD Bank (formerly Toronto-Dominion) took over three failed Florida banks with a combined 69 branches and $3.9 billion in assets. According to the Federal Deposit Insurance Corp., eight banks that are affiliates of foreign firms have acquired 11 busted institutions. Fiat, which saved Chrysler from liquidation, on July 5 announced it would reintroduce the Fiat brand to American drivers by building dealerships in 41 states.
And even as American banks cut back on lending, foreign banks are entering the market as a new source of credit. "Many of the largest loans, the large property financings that we've observed over the last few quarters, have depended on the extension of credit by international lenders that are active in the U.S.," says Sam Chandan, chief economist at Real Capital Analytics. According to his firm, so far this year international banks have accounted for 17 percent of large loans made on commercial real estate, up from 9 percent in 2009. In late June the Industrial and Commercial Bank of China said it would start making loans greater than $100 million to owners of commercial real estate in the U.S. Banco do Brasil, having received permission from the U.S. government to operate in America, plans to open 15 branches.
The data point to a great irony of today's economic vista. Just as confidence among Americans in the strength of the recovery is waning, foreigners' faith in America's future is on the rise. "You're not going to put money into a country if you think the economy is going to tank," notes Sebastian Teunissen, adjunct professor at the University of California, Berkeley, Haas School of Business. In the first year of this expansion the greatest source of support for the U.S. economy came from our nation's capital. In the second year it will likely come from foreign capital—and our own ingenuity.
With Nayeli Rodriguez and Ryan Tracy in New York