DIY Fecal Transplants are Dangerous and Could Transmit HIV, Doctors Warn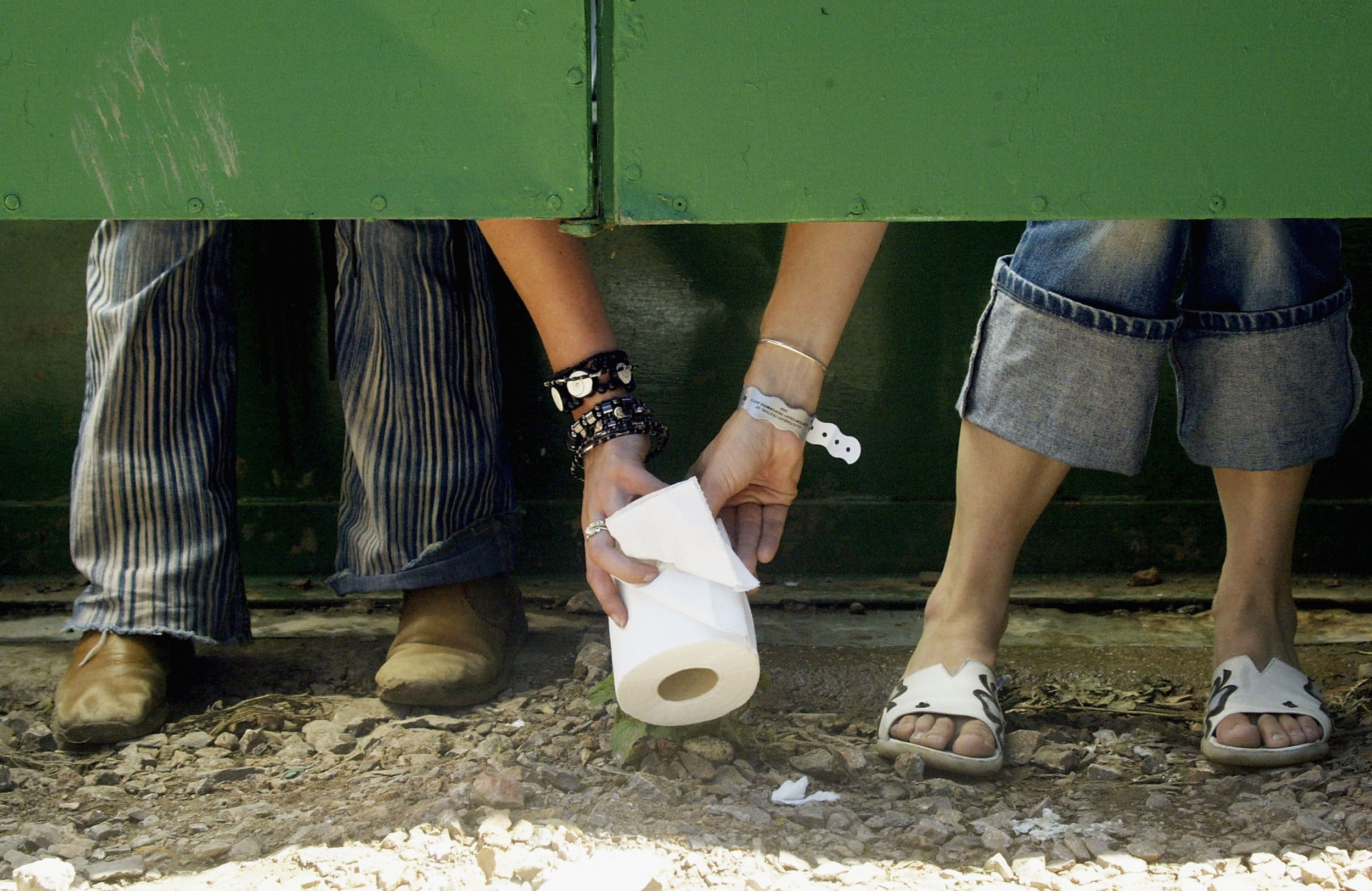 Certain activities turn out completely fine with a DIY approach. However, it's often best to leave other things, like fecal transplants, to trained professionals.
Biologist Rob Knight, professor of pediatrics, computer science and engineering at the University of California San Diego, warned of the significant risks associated with the procedure at the American Association for the Advancement of Science annual meeting this week. His research shows that Parkinson's Disease could be spread from humans to mice through fecal matter, which raises concern about whether the disease could be spread among people, The Guardian reported. Other perilous outcomes, like infection or transmitting HIV, are heightened when transplants are performed at home instead of the doctor's office.
Typically, this uncommon procedure is used to treat inflammation of the colon caused by the Clostridium difficile bacteria. Dr. Mark Mattar, a gastroenterologist at MedStar Georgetown University Hospital, explained to Newsweek the Food and Drug Administration (FDA) only allows fecal transplants to be performed in patients with a C. difficile infection. When they're turned away, some will take matters into their own hands.
"There are YouTube videos," said Mattar. "Usually, they [patients] kind of make their own enema and do it themselves."
A quick search on Google will return YouTube videos and blog posts documenting how this can be performed without a medical professional.
Although many things could go wrong, like infection, there is an even more alarming consequence: contracting HIV. Gastroenterologist Dr. Christian Stevoff of Northwestern Memorial Hospital in Chicago, Illinois, likened it to accepting blood from an unknown donor.
"You don't want to get a blood transfusion from someone who hasn't been tested for these things," he told Newsweek.
Along with things you want to keep out of your body, there are certain components you'd want to introduce, which is why acquiring high-quality stool is important. Diverse microbiomes, which include a variety of good bacteria and fungus, are healthiest. This is why Mattar only uses stool from a nonprofit stool bank that tests for diversity in addition to diseases.
"They get the healthiest, most fit donors," he said, explaining how only non-smokers with a low Body Mass Index are accepted, which is less discriminatory than it seems.
According to Mattar, there is some evidence indicating that patients have gained weight after receiving samples from obese people.
Even if your donor is the epitome of good health, both doctors believe people should just say no to DIY fecal transplants as little is known about the procedure and there is no evidence it can help with other medical conditions.
"The FDA allows us to do this procedure but it's still considered investigational," Mattar warned.
Some believe poop transplants could one day help treat Parkinson's Disease, which means brain activity could be changed—for the good or bad.