DJ Khaled, of Snapchat Fame, Encourages Jeb Bush On 'Jimmy Kimmel'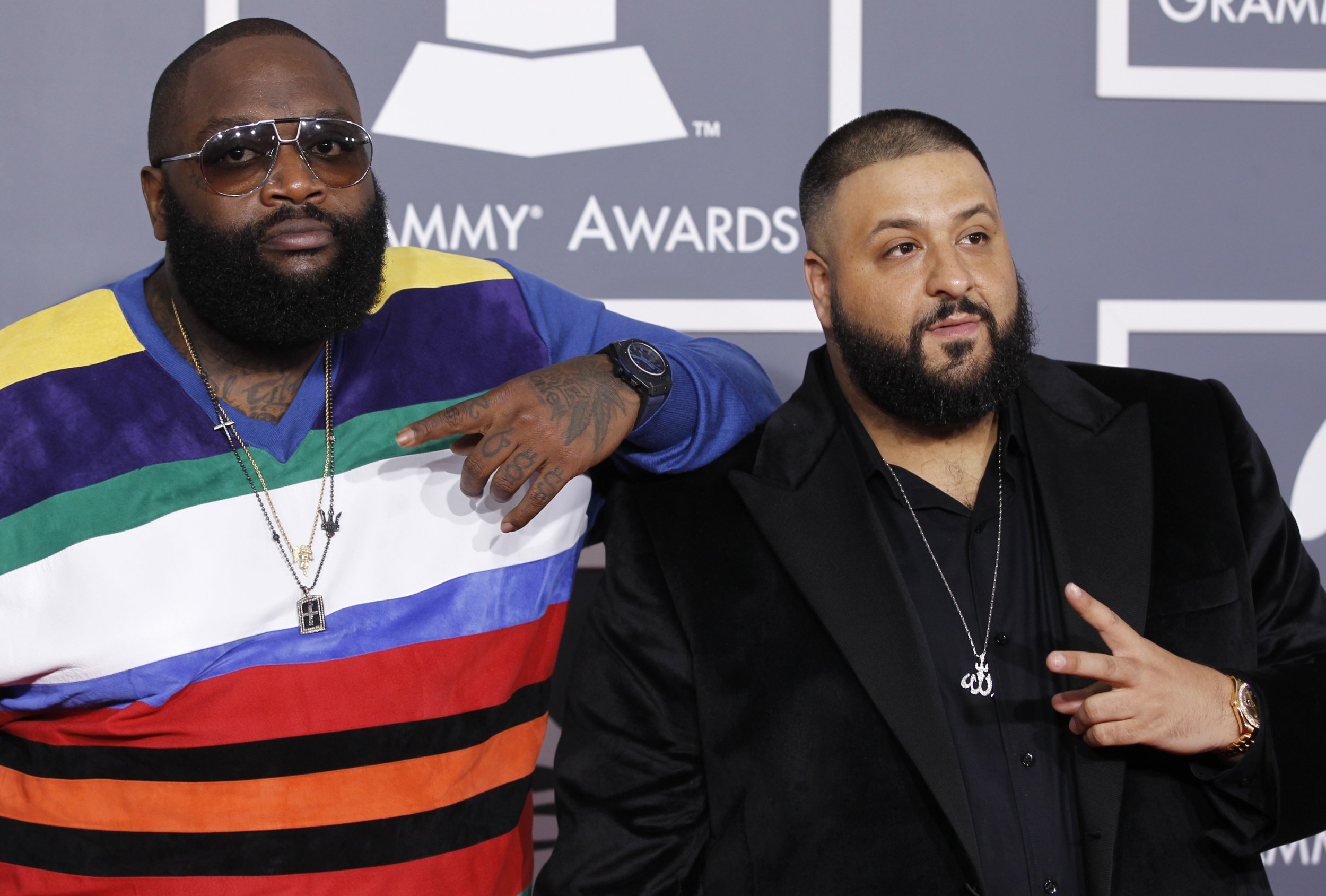 On Jimmy Kimmel Live! Wednesday night, DJ Khaled, who has recently gained a massive following on the photo and video sharing platform Snapchat, offered advice to Republican presidential candidate Governor Jeb Bush.
Khaled's videos often include motivational messages—some nonsensical. "I asked him to record a motivational message for someone who needs it, someone who's really down right now—Jeb Bush," Kimmel said on the show.
"You know I rock with Obama," Khaled begins in the clip, which appears in black and white against a white background, as he has done in a previous video. "But Jeb Bush, seems like you need some advice. I'm gonna give you the keys to success and motivate you. Jeb Bush, I appreciate you. You a leader. You a Bush."
Khaled continues by reciting many of the phrases that he tells his Snapchat followers daily from his Jacuzzi or hammock or Jet Ski: "Another one"; "They don't want you to win"; "They don't want you to have breakfast"; "Don't play yourself."
Earlier on Wednesday, Khaled had posted several videos to his Snapchat from behind the scenes at Jimmy Kimmel. "They don't want us to be on Jimmy Kimmel," he said in one clip, with the host by his side. (Khaled tends to use they as a proverbial evil trying to stop him from "finding the keys to success" and making him "play" himself.)
Khaled is behind songs such as "All I Do Is Win" and "No New Friends." He performed on Jimmy Kimmel Wednesday with the artist Future.
"His Snapchat is a renewable source of relentless positivity, a kind of choose-your-own adventure motivational talk. It succeeds in the space between laugh-with and laugh-at; he endlessly replays the same scenes and motifs, a Groundhog Day of braggadocio and encouragement," a New York Times reporter wrote last month.
Bush seems to have appreciated the encouragement, tweeting about it on Thursday, hours before he was set to appear in the sixth prime-time Republican presidential debate.