Who Is DJ Khaled's Wife? Nicole Tuck Hilariously Responds to Workout Encouragement on Snapchat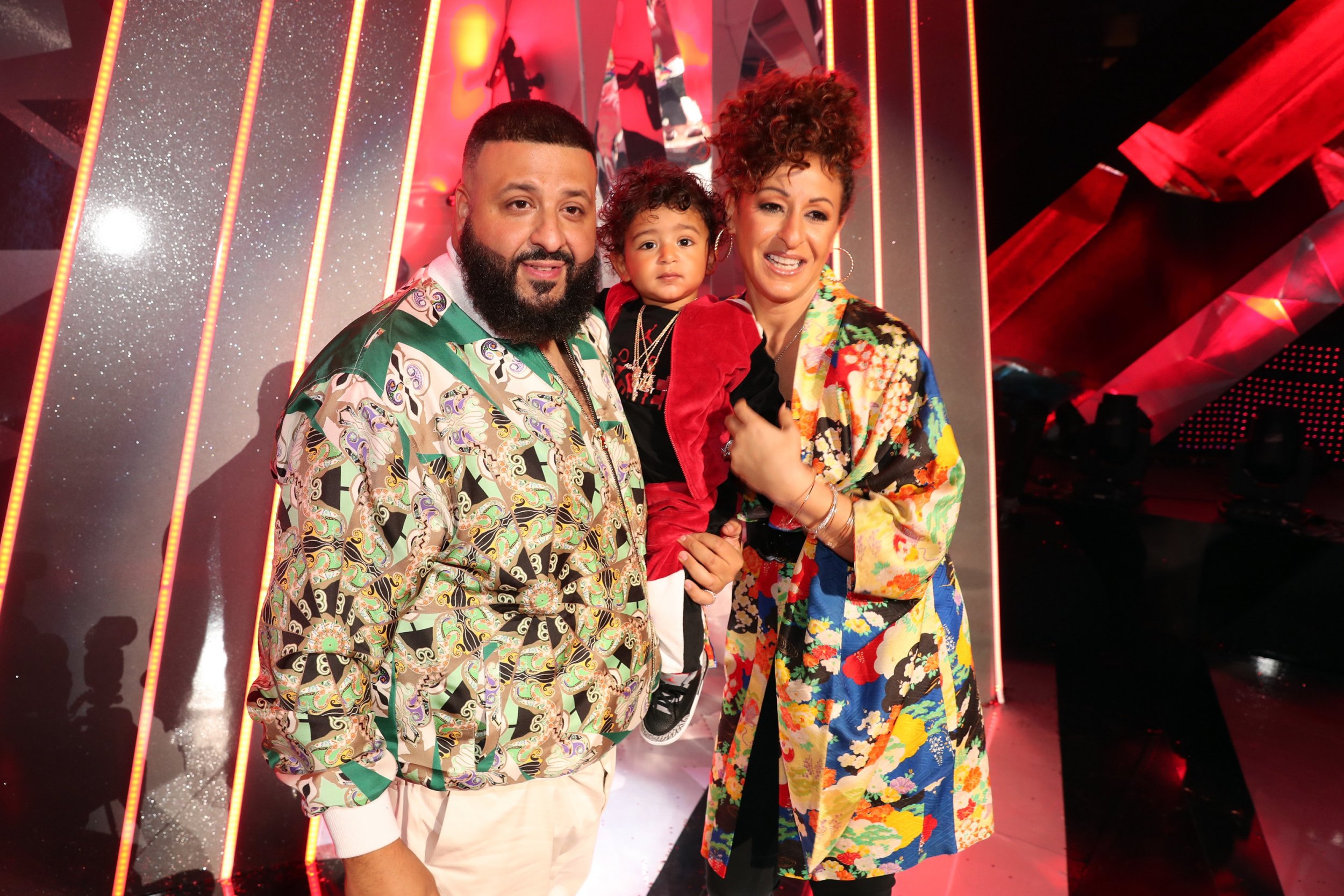 Millions of people check DJ Khaled's Snapchat every day to listen to his inspirational words, but not everyone is moved by his motivational speaking. His wife, Nicole Tuck, snapped at him on Wednesday when he urged her to keep going during a boxing workout.
"Let's go. Let's go. You can do it. You can do it," the music producer said in the Snapchat video. "All that talk you talk, let's do it."
But Tuck wasn't impressed. She stopped her workout immediately to admonish her husband. "Khaled, shut the fuck up. I ain't like you. I don't need to have you in the background talking shit, tell me to workout. I can work out without you talking."
Khaled quickly turned the camera around. "Yo, chill," he told her in the 19-second video. "Calm down."
The video went viral two days later after a 2015 interview Khaled had with The Breakfast Club was unearthed. He talked about his bedroom behavior, where he said there were different rules for men than women.
"I believe the woman should praise the man, the king, if you holding it down for your woman, I feel like the woman should praise," he said. "And the man should praise the queen…"
"It's different rules for men," he added. "We the king. It's some things that [women] might not want to do, but it's gotta get done. I just can't do what you want me to do. I just can't."
Tuck welcomed son Asahd in October 2016. Khaled filmed the birth for Snapchat. "The key is that I'm the king, and every queen should support the king. I'm going to talk to the doctor, and if the doctor says everything is gonna run smooth, meaning that we wanna make sure that the queen is right and my son is right. If it's running smooth where I can just do my thing, I'mma Snapchat the whole thing," he said, according to Time.
Tuck is the owner of ABU Apparel, a small clothing line, her LinkedIn page says. The description for the label reads: "Post-modern streetwear for Independent, Fashion-Forward Individuals. Define your own style; Follow your own trends. And ALWAYS BE U!" She has a master's degree from Fordham University and a bachelor's degree from Marymount Manhattan College.