'Django Unchained' Actress Danièle Watts Mistaken for a Prostitute, Handcuffed by LAPD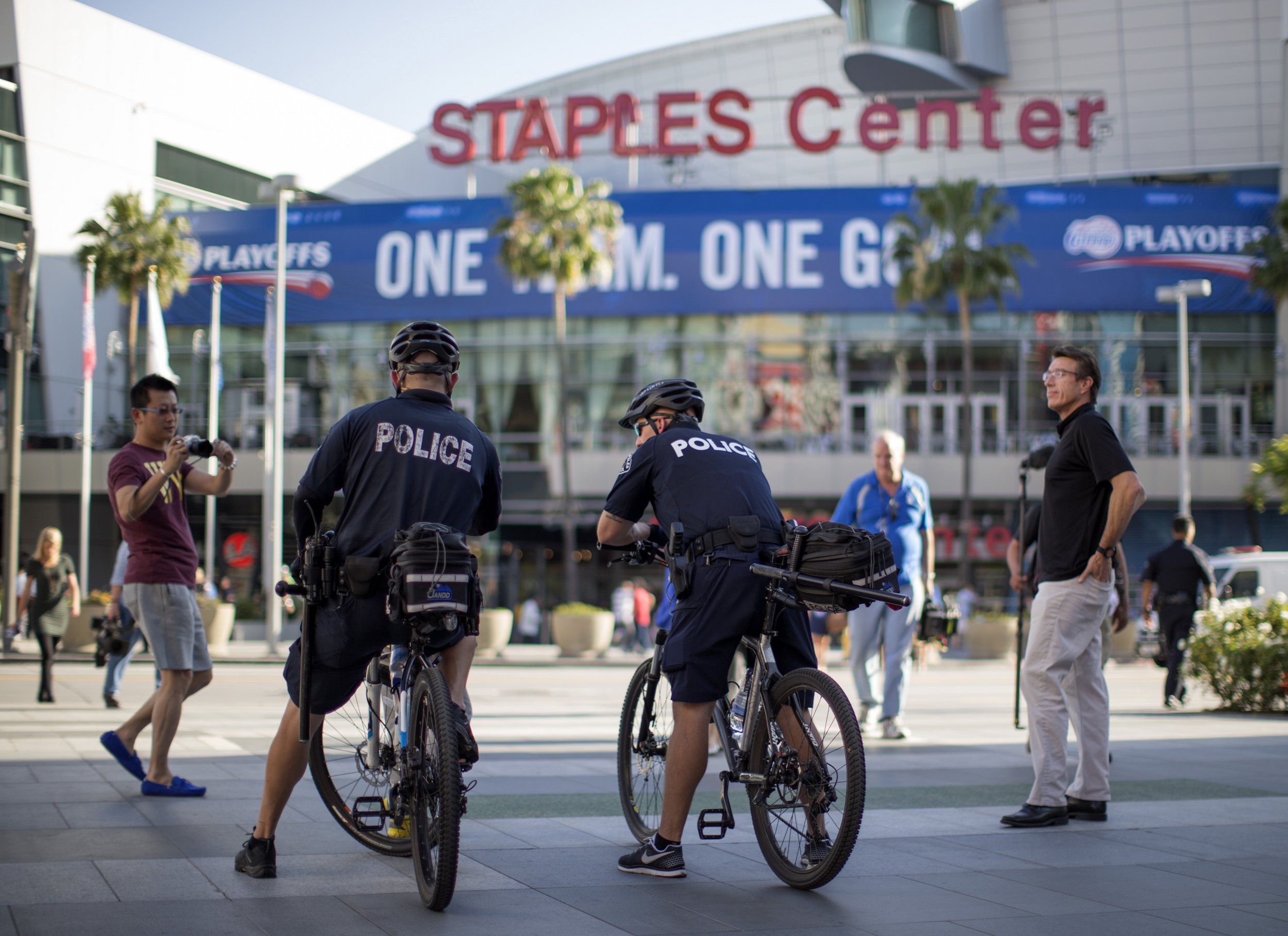 On Thursday African-American actress Danièle Watts, of Django Unchained acclaim, shared on Facebook that she was handcuffed by Studio City police after kissing her husband, Brian James Lucas, in public. The police allegedly mistook Watts for a prostitute and Lucas for a client following the couple's public display of affection.
Watts posted photos of herself standing in front of an officer and crying. "Today I was handcuffed and detained by 2 police officers from the Studio City Police Department after refusing to agree that I had done something wrong by showing affection, fully clothed, in a public place," she wrote on Facebook.
Watts, who previously appeared in the popular comedy Weeds and currently stars as Martin Lawrence's daughter in FX series Partners, reportedly refused to show the two officers her ID. She was then handcuffed and placed in the back of the back of the police car. Upon discovering who she was, the cops released her shortly after.
A public information officer from the Los Angeles Police Department told Variety that since Watts wasn't arrested, nor was she brought in for questioning, no record of the incident exists.
Watts' husband also took to Facebook to write about the incident, including details of Watts' resulting injury: "They handcuffed her and threw her roughly into the back of the cop car until they could figure out who she was. In the process of handcuffing her, they cut her wrist, which was truly NOT COOL!!!"