Djibouti, Africa's Most Strategic Base, Goes to Polls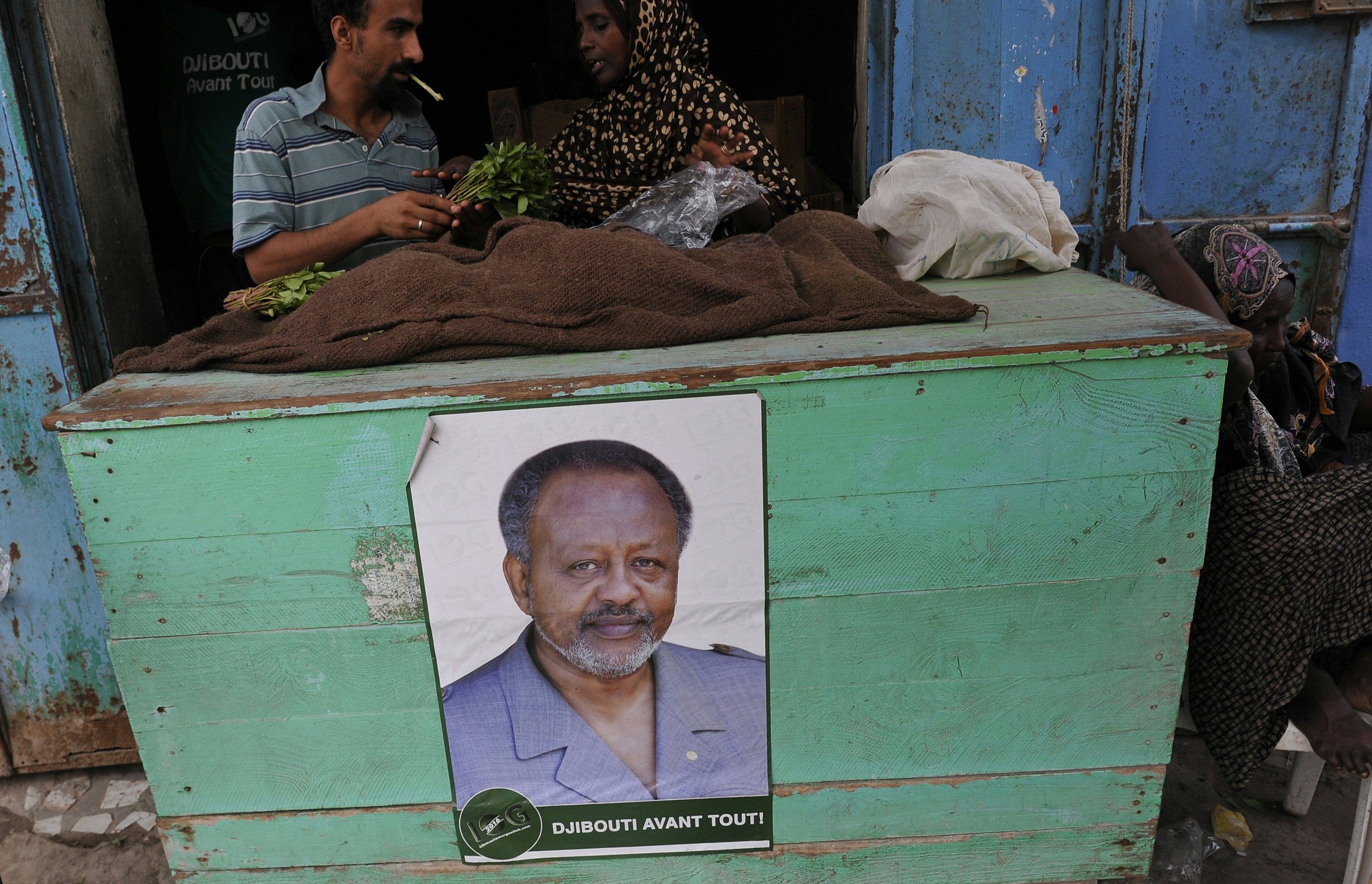 Residents of Djibouti are going to the polls on Friday as long-term President Ismaïl Omar Guelleh seeks to extend his rule.
The Horn of Africa country is perhaps best known as a strategic base for Western military operations in the region. Djibouti is home to the largest U.S. military base in Africa, Camp Lemonnier, and China recently began construction of a base in the country which will be Beijing's first overseas military hub.
Guelleh, 68, has been in power since 1999 and reneged on an earlier decision not to seek a fourth term by deciding to run in the election, in which 180,000 people are registered to vote, according to AFP. He faces five opposition candidates, with his main challenge coming from Omar Elmi Khaireh of the Union for National Salvation (USN) coalition.
The opposition have failed to form an effective joint response to Guelleh, however, with another candidate, Mohamed Daoud Chehem, also claiming to represent the USN. Results from the poll could be ready as early as Friday evening.
Some opposition parties are boycotting the election after calls for the establishment of an independent electoral commission went unanswered. The calls came after Guelleh's United Presidential Majority (UMP) won parliamentary elections in 2013 amid claims of fraud from the opposition.
Djibouti has taken on an international significance out of proportion to its diminutive size and political influence, due to its proximity to conflict-torn nations. The U.S. are conducting ongoing drone strikes against the Al-Qaeda affiliated militant group, Al-Shabab, in neighboring Somalia. Djibouti also lies just over 100 kilometers (70 miles) away from Yemen, where Al-Qaeda in the Arabian Peninsula (AQAP) is based and a Saudi-led coalition is currently fighting Houthi rebels seeking to overthrow the government.