Djokovic 'Open' to Vaccination, But Not Before French Open, Wimbledon
Tennis star Novak Djokovic said he's "keeping [his] mind open" about the possibility of getting vaccinated against COVID-19 in the future, but he won't be getting the jab ahead of this year's Grand Slam tournaments.
In his first interview since being deported from Australia last month, Djokovic, who hails from Serbia, told BBC News that he's willing to sacrifice trophies at the French Open and Wimbledon but added that he hasn't completely written off getting a jab "because we are all trying to find, collectively, a best possible solution to end COVID".
The No. 1 tennis player in the world became embroiled in a global controversy earlier this year after his visa was revoked by the Australian government ahead of the Australian Open, forcing Djokovic to forfeit the chance to defend his title at this season's first Grand Slam.
Going into the tournament, he had been tied with both Rafael Nadal and Roger Feder with 20 Grand Slam titles. Nadal ultimately went on to win the Australian Open, meaning he now has the highest number of major singles titles in men's tennis.
Before the tournament, Djokovic had received a medical exemption from two independent Australian panels due to his recent COVID-19 infection in mid-December.
However, upon arriving in Melbourne, Australia's Minister of Immigration Alex Hawke canceled the visa out of fears his presence could incite "civil unrest."
"What people probably don't know is that I was not deported from Australia on the basis that I was not vaccinated, or I broke any rules or that I made an error in my visa declaration," Djokovic said. "All of that was actually approved and validated by the Federal Court of Australia and the Minister for Immigration."
"The reason why I was deported from Australia was because the Minister for Immigration used his discretion to cancel my visa based on his perception that I might create some anti-vax sentiment in the country or in the city, which I completely disagree with," he added.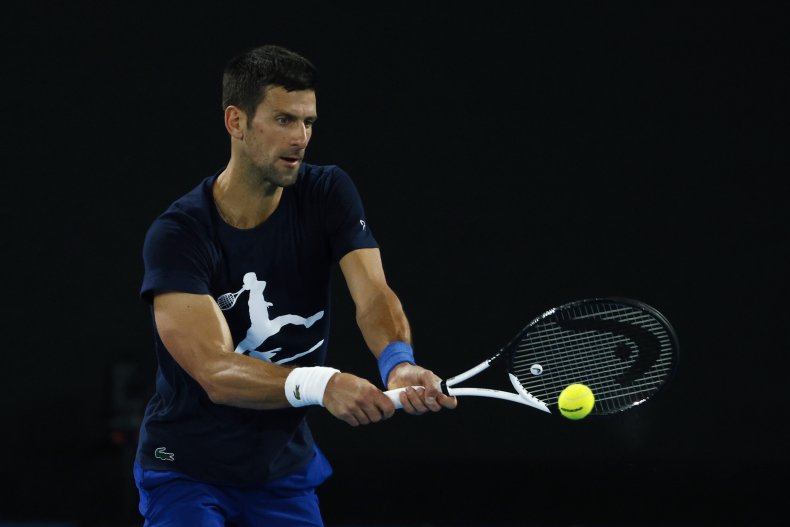 The decision to deport the tennis star came after a national outcry from many Australian citizens, who have been living under some of the strictest lockdowns and restrictions in the world. Djokovic said he understood the "frustrations from Australian people toward [him] and the entire situation" and that he empathized with them.
He added that while he is choosing to remain unvaccinated, he should not be associated with the anti-vax movement.
"I was never against vaccination," Djokovic said. "I understand that globally, everyone is trying to put a big effort into handling this virus and seeing, hopefully, an end soon to this virus."
When asked why he is remaining firm against receiving a COVID vaccine, the tennis star said, "the principles of decision making on my body are more important than any title or anything else. I'm trying to be in tune with my body as much as I possibly can."
He said that sacrificing competitions this year is "the price that I'm willing to pay" to keep that decision.
Djokovic has had COVID-19 twice—the first time in June 2020, during which he developed symptoms, and a second time in December 2021, when he was asymptomatic.
"No one is lucky and convenient of getting COVID," he said. "Millions of people have and are still struggling with COVID around the world, so I take this very seriously. I really don't like someone thinking I've misused something or in my own favor, in order to, you know, get a positive PCR test and eventually go to Australia."