The English cast of Devil May Cry 5 is full of controversial figures. Over the past few days, both the voice of Dante, Reuben Langdon, and Morrison, Joey Camen, have come under fire on forum site ResetEra for past comments and remarks.
Joey Camen and Camen TV
(Update 11:12 p.m. EDT) After this story was posted, Camen deleted the videos that were embedded in this article. The rest of his videos are still up on his channel.
From 2015 to 2016, Camen posted to the "Camen TV" YouTube channel, where the actor would post videos openly mocking transgender people, wearing black-face and other controversial content. In one video he plays "Krey Master J" an over-exaggerated black stereotype that wears a black face mask and openly says the n-word (though it is bleeped out).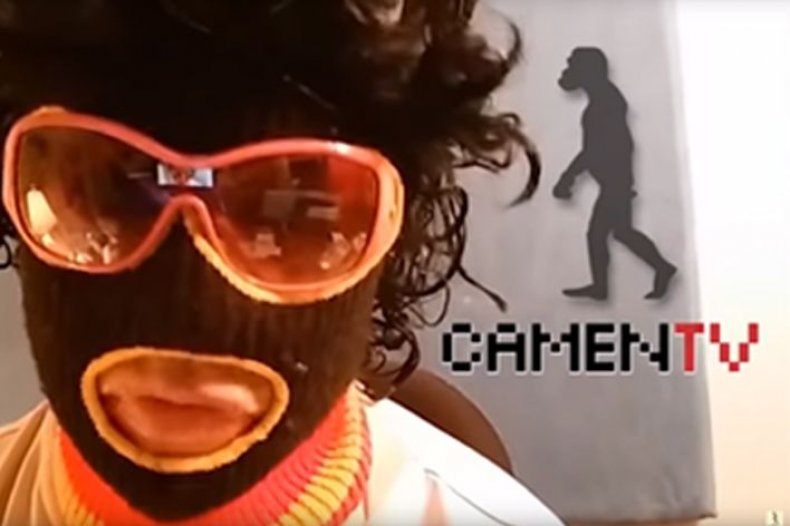 In another, Camen wears a purple wig and calls himself "Susan", a "transgender against trans fats." The four-minute video uses the term "transvestite" and lacks any form of nuance whatsoever. Another video has Camen dressed up as "Rabbi Goldstein" who can't seem to understand Black Lives Matter but spits when asked if "goyim" (non-jews) matter. One more has Camen as "Tommy from Thailand" where he says "black man try to fuck with me" and "try to jew me down on stuff." The 27 videos are full of stale humor, offensive jokes and a poor grasp on modern internet culture.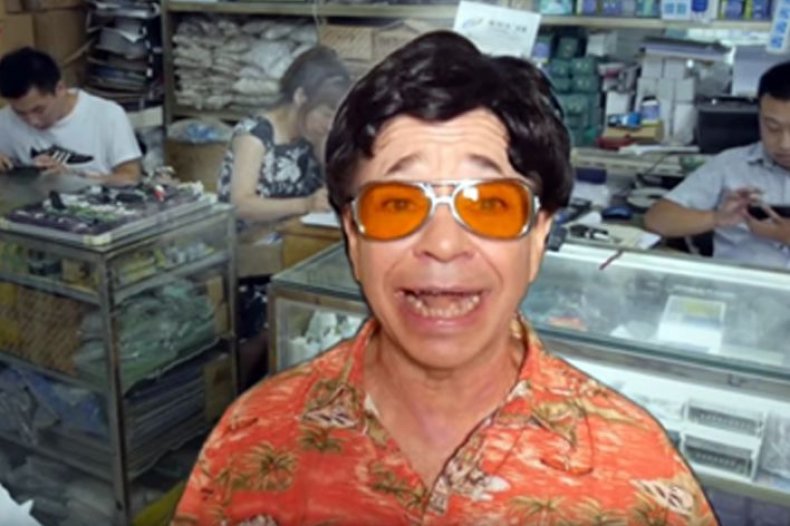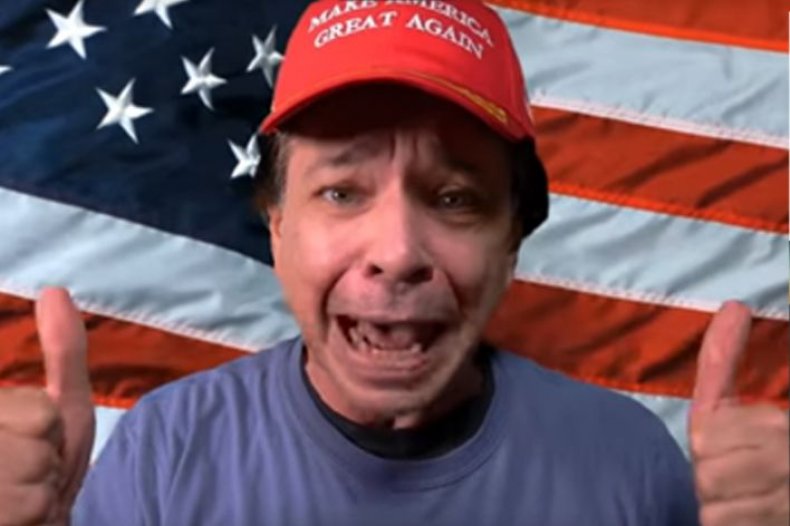 Camen has had a long and successful career as a voice over actor, appearing in dozens of shows like the Skylanders and Transformers series. He also plays the only main black character in Devil May Cry 5 , Morrison, who helps Dante on his journey to clear the world of demons.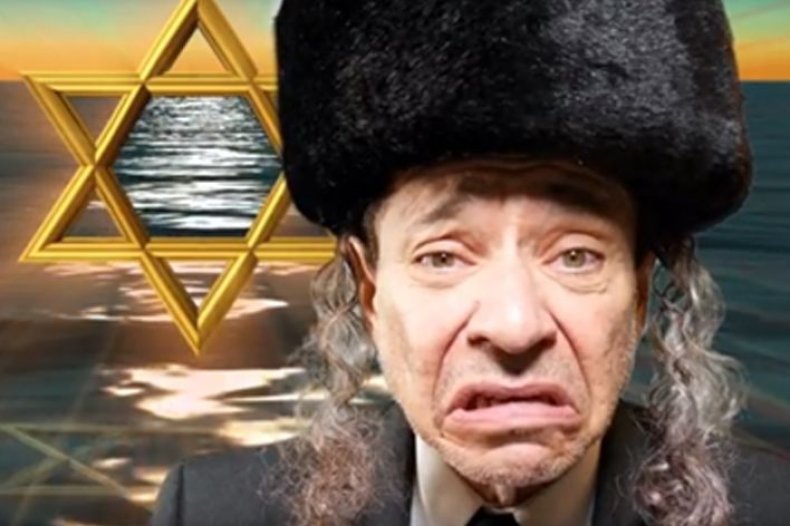 (Update: March 20 11:00 a.m. EDT.) Camen has sent a statement to Newsweek:
"I'm sorry and I truly apologize to anyone who was offended. Look, I have been a professional standup comedian, actor and voice actor my entire adult life. I do voices and impressions for a living. I am also Jewish and I grew up in Detroit in primarily black neighborhoods. The voices and characters I do reflect my life experiences and admiration for the people I grew up with. The videos I did were comedy parodies with characters speaking in their vernacular. Some of my comedy is edgy, and everyone is entitled to their own opinion as to what they think is funny, but please do not refer to me being racist or otherwise. I do not come from a place of hate in any of my work. I removed the videos because I thought it was the right thing to do. "
Reuben Langdon
Reuben Langdon is a voice actor with credits in Street Fighter V , Last of Us and most recently played Dante in the critically acclaimed Devil May Cry 5 . He's been playing the devil character since 2003's Devil May Cry 3. On March 14, Langdon was interviewed on the Toy Bounty Hunters YouTube channel, and discussed a bevy of complicated and nuanced topics ranging from Black Lives Matter to the allegations against fellow voice actor Vic Mignogna.
The interview includes Hero Hei and the Yellow Flash, two YouTubers who made videos brigading against "Twitter warriors," Star Wars and the Vic Mignogna accusations. They brought Langdon onto a live stream, and he decided to share his feelings on the Black Lives Matter and Me Too movements. "The MeToo and BLM movement are never going to end, it's just going to be constantly throwing people under the bus and it just creates more conflict than what we've already been through," Langdon said. "We need to start telling ourselves a new story and move forward in a new way."
About an hour into the interview, Flash brings up Mignogna and asks Langdon how he feels about the situation.
Langdon starts off by saying he isn't very knowledgeable about the Mignoga situation, but then continues to share his feelings on the subject. "Vic is a very touchy-feely guy and I've seen him interact with women in that way, but I've also seen women say 'no thanks' and he respects and says 'thank you very much.' A lot of people just need to learn to stand up and say if they don't feel comfortable with somebody, just stand up and say 'no thank you' and move on," Langdon said. "I have a hard time believing Vic would go further than a hug in any of these cases."
Mignoga, who originally voiced Broly in the English Dragon Ball series, was dropped by Funimation and by RWBY distributer Rooster Teeth after accusations started to spread that he touched women inappropriately at conventions. Langdon says that he is "pro Mignogna" and believes "that people are going to these extremes to try and throw him under the bus. Whether he is guilty or not, there is a collective pain in the public consciousness right now. We are not going to heal that energy by kicking Vic out."
Later in the interview, Langdon would pivot to the Trump administration and its potential relationship with the Russian government. "The whole Russian collusion thing, how many years have we been going on with this and there's still no evidence?" Langdon said. "We are in this era of lets' just make up a bunch of stuff and if we get it out there in the media and enough people believe it, that's all we need... I'm not a Trump supporter or hater, I look at the evidence."
Langdon has a long history of courting controversy and is a firm believer in UFOs and extraterrestrials. The International UFO Congress website describes Langdon as a "truth speaker" and a director of "spiritual and conscious raising transformational multimedia projects." In 2013, he helped put together the "Citizen Hearing on Disclosure" that according to its website claimed to bring together "researchers, activists, and military witnesses representing ten countries" who "gave testimony in Washington, DC to six former members of the United States Congress about events and evidence indicating an extraterrestrial presence engaging the human race."
He's also a firm believer in QAnon, the conspiracy theory that believes there is a "deep state" government being run without the public's knowledge.
The interview was posted to the ResetEra forum, where many users claimed they would no longer be purchasing copies of Devil May Cry 5. "Cross one off the 'To buy' list," wrote one user. "It's like finding out your goofy and fun uncle is an insane conspiracy theorist bigot," wrote another.
(Update: 4:26 p.m. EDT.): Capcom shared this comment with Newsweek: "The views of the VO actors are not condoned by nor do they reflect those of Capcom."
Newsweek has reached out to Camen and Langdon and will update the story when they respond.