DMVs Across The Country Selling Your Driver's License Data For As Little As a Penny, Making Them Millions
Departments of Motor Vehicles across the country are selling driver's license data to private investigators and other third parties.
A Motherboard investigation uncovered hundreds of documents obtained through public records requests that indicate a widespread pattern of DMVs in multiple states generating tens of millions of dollars a year selling driver data. The sold data included names, addresses, dates of birth, phone numbers, email addresses, vehicle and other personal information.
While legal under the Driver's Privacy Protection Act, many drivers are unaware that the state-level government agencies regularly sell their information to private parties.
In addition to insurance and tow companies, Motherboard also uncovered evidence of DMVs selling data to private investigators to aid in the surveillance of spouses. Documents show both license data sold individually and in bulk, often as part of ongoing contracts that sell individual driver data for as little as a penny.
In Virginia alone, 109 different private investigator companies have purchased DMV data, alongside hundreds of employers, law firms, credit reporting companies and banks like Wells Fargo and JPMorgan Chase. Documents obtained by Motherboard reveal similar practices in New Jersey, Delaware and Wisconsin, while local media outlets uncovered DMV data sales in Florida, Texas and South Carolina.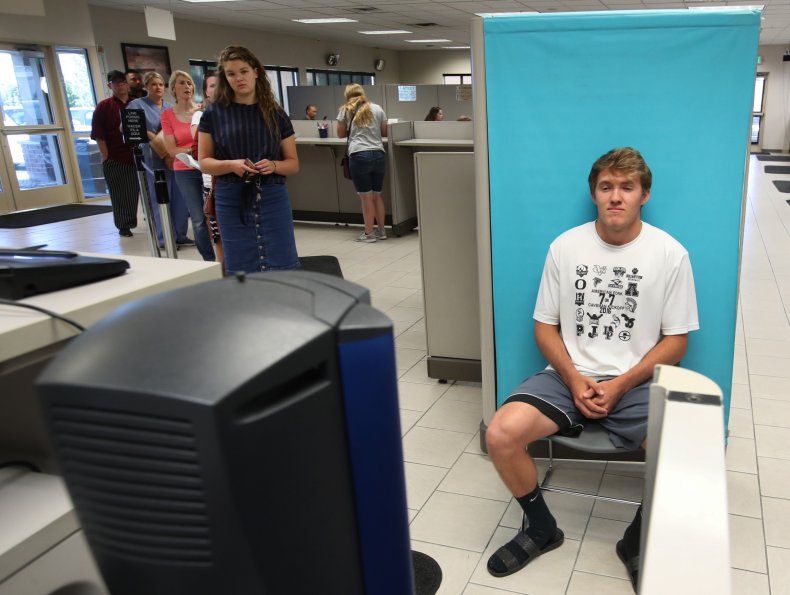 "Congress should take a close look at the Driver's Privacy Protection Act, and, if necessary, close loopholes that are being abused to spy on Americans," Senator Ron Wyden, who has also called for the end of NSA data collection on Americans, told Motherboard.
Selling data has become a huge revenue maker in some states. South Carolina made $42 million selling driver information in 2015. Other states saw similar profits, with Wisconsin pulling down $17 million in 2018 and Florida accruing $77 million in 2017.
DMVs in North Carolina, Virginia, New Jersey and Florida admitted to Motherboard the private data sales have been misused, both citing instances where companies were cut off from buying additional data after unspecified abuses (a deputy communications director from the Florida Department of Highway Safety and Motor Vehicles cited "failing to provide adequate internal controls").
Advocacy groups like the National Network to End Domestic Violence have objected to the widespread practice, describing how the practice means DMVs are potentially endangering lives.
"The selling of personally identifying information to third parties is broadly a privacy issue for all and specifically a safety issue for survivors of abuse, including domestic violence, sexual assault, stalking and trafficking," Erica Olsen of the NNEDV told Motherboard. "For survivors, their safety may depend on their ability to keep this type of information private."
In response, multiple DMVs told Motherboard they do not sell driver's license photographs or social security numbers.