DNA Helps Return Dentures to Man 11 Years After Day-Drinking Binge
An English man recently received quite the surprise in the mail: his own dentures, all due to a DNA match made a decade after he lost them in a foreign country.
The Manchester Evening News reported that Paul Bishop, from the Manchester borough of Tameside, opened his mailbox February 9 to discover the teeth from approximately 11 years earlier. Upon first seeing the package, Bishop described the situation as a "wind-up."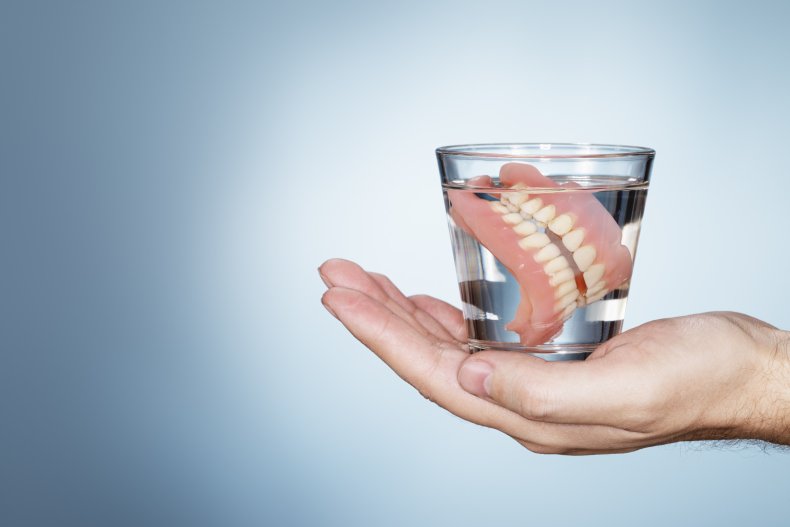 But it was anything but that. He opened the package, which was postmarked from Spain, to find his lost pair of dentures alongside a note addressed to "Senor Paul."
"This item was placed in storage for many years," said the note, as part of an image posted by the Manchester Evening News. It goes on to say that a junior-level DNA technician was practicing research on various items in the lab.
That is when the technician came across Bishop's teeth and was able to trace them back to their rightful owner. Due to Bishop's DNA being stored as part of an old account, the researcher was able to link the teeth to Bishop.
Maybe even more impressive is the fact that not only were Bishop's teeth discovered and matched with DNA, but the technician was able to trace Bishop at a new residence due to his moving within the past decade.
"I have great pleasure in returning and hope they find you well and hope soon you return to Spain, but be more careful," said the end of the note written by Jose Juan Sanchez Serrano.
Bishop was "stunned" according to reports, saying that he originally lost the teeth during a day-drinking binge at a resort in Spain. He was there for a friend's 50th birthday bash.
A lack of food combined with a plethora of alcohol led to the disappearance of his top set of dentures.
"It was about 11 p.m. and I'd had nothing to eat all day," Bishop told the Manchester Evening News. "We had a lot of beer, so I had a pint of cider instead. I had half of it left when my mates said we were moving on. I washed it down in one but could feel it coming back up. As we were leaving, I noticed this big green bottle bin so sloshed it all out."
Bishop said he didn't even realize he lost the dentures. It was only when a friend asked him where his teeth were that caused the sudden realization, as well as a trip back to a previous watering hole.
But all Bishop found that evening and the next morning were hundreds of bottles and eventually an empty garbage bin. The rest of the trip, including a singing stint as Elvis Presley, was enjoyed by Bishop without his top row of teeth.
When he returned home he paid 600 pounds for a new set or about $811 U.S. dollars.
The old dentures don't fit anymore and have become more of a collector's items, Bishop said.
"I'm going to keep them," he told the Manchester Evening News. "I can't wear them because they're twice as big as the ones I've got now. I might put them in a little glass container."
Items often lost are usually never returned, for various reasons. But sometimes people go above and beyond to deliver things to their rightful owners.
A hippie-era vest that was stolen in 1967 from a museum in Rochester, New York, was returned in January following the death of the thief. Museum records even indicated that a theft had taken place all those decades ago, though no staffers from that era remain. It's unclear how much the vest is worth.
Some items are simply irreplaceable, including the contents of Scott Curri's wallet. The man lost his wallet during a drive to Florida when he placed it on top of his vehicle and forgot about it. Months later and through some detective work, Curri's wallet was returned to his new address.
While all the money was gone, a note from his wife and a signed photo from his deceased mother remained.