DNA Links Serial Rape Suspect to Attacks in New Orleans and Kansas City Over 14 Years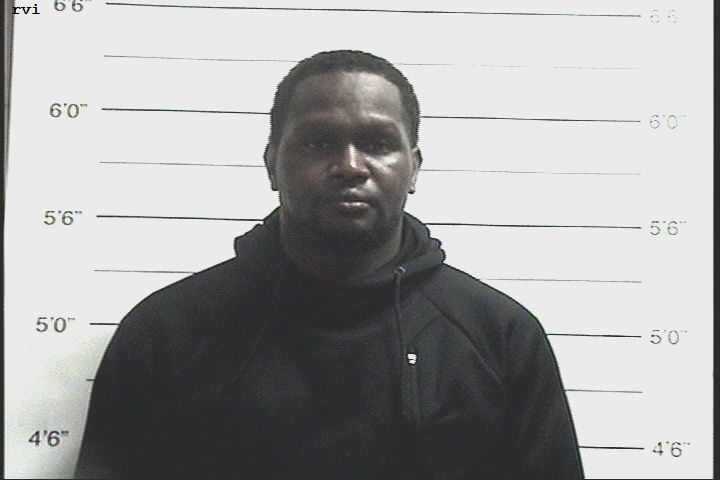 A suspected serial rapist believed to be behind at least seven attacks across two states over 14 years was arrested in New Orleans on Monday.
Daniel Meridy, 34, was arrested in connection to four rapes in New Orleans in less than four years. Based on DNA evidence, Meridy was also linked to three other sexual assaults in Kansas City, Missouri, over a decade ago.
Magistrate Judge Harry Cantrell set Meridy's bail at $1.6 million during a court hearing on Tuesday, The Advocate reported.
In warrants, police said the three sexual assaults in Kansas City occurred in 2004 and 2005. New Orleans Police Department (NOPD) said that the three victims gave similar descriptions of their attacker, but the assaults were never solved.
Meridy was accused of continuing attacks in New Orleans, with DNA evidence linking him to four rapes since 2015.
The first alleged incident occurred on June 7, 2015, in the 1800 block of Bayou Road, in Treme. A woman told police that she agreed to have sex in exchange for $100 with a man who took her to an abandoned apartment complex on Bayou Road, according to NOLA.com. Once there, the man took out a gun, demanded his money back and then raped her.
On May 26, 2016, a woman claimed she was raped at gunpoint in the 600 block of South Genois Street, in Mid-City. The victim said that a man forced her into an alley after she got off a bus near Tulane Avenue and raped her.
The third alleged incident occurred on September 21, 2016, at Washington Avenue and Clara Street, in Central City. The victim told police that a man offered her money for sex. After she refused, he pulled out a gun and raped her next to an abandoned building.
The final rape Meridy is accused of occurred in New Orleans on October 13, in the 2400 block of South Johnson Street, in Central City. Police said Meridy put a knife to a woman's throat after promising to give her a ride. He allegedly raped her in an alley next to an abandoned home.
All the victims in the New Orleans attacks gave similar descriptions of their attacker and underwent sexual assault examinations, police said. By September, NOPD said they had connected the first three New Orleans attacks using DNA.
NOPD Detective Kevin Richardson identified Meridy as a suspect, according to warrants cited by The Advocate.
Meridy's cheek was swabbed for a DNA sample on Thursday and his DNA was matched to all four attacks by Monday, police said. The suspect turned himself into the NOPD headquarters and was arrested on Monday.
Meridy is held at Orleans Justice Center on four counts of first-degree rape and four counts of aggravated kidnapping. His next court hearing is scheduled for January 8, 2019.