DNC Deputy Chair Keith Ellison Denies Dragging Ex-Girlfriend From Bed, Screaming Profanities at Her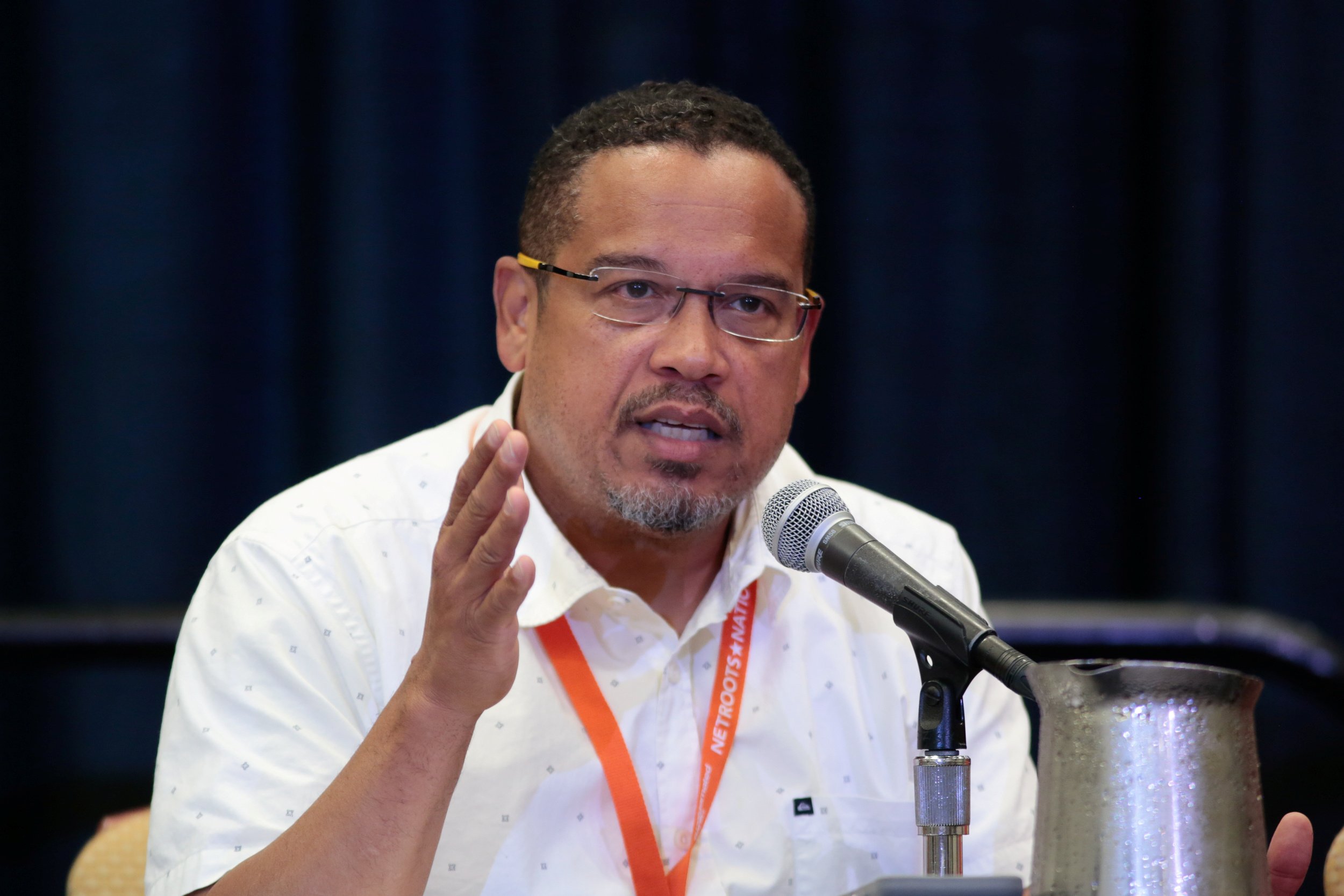 The deputy head of the Democratic National Committee has denied assaulting his ex-girlfriend after allegations made by her son.
Representative Keith Ellison, who is in the running to become a candidate for Minnesota attorney general, said he had been in a relationship with Karen Monahan but dismissed the claims.
Monahan's son Austin Monahan claimed in a Facebook post that he had seen footage of the politician dragging his mom off a bed and screaming at her.
In a statement seen by the Star Tribune, Ellison said: "Karen and I were in a long-term relationship which ended in 2016, and I still care deeply for her well-being." He added: "This video does not exist because I never behaved in this way, and any characterization otherwise is false."
Austin Monahan claimed his mother had been the victim of domestic violence at the hands of Ellison, and that other political figures were aware of his behavior.
"Sitting all this time, watching what our mom went through and not being able to say or do anything was hard as hell," Austin Monahan wrote in the Facebook post, which was later confirmed by his mother.
The 25-year-old continued, "None of you know the hell our family has gone through. I don't think half of you would even care. We watched her so called political friends stand by say or do nothing. People had an idea what happened and never reached out to my mom."
The allegations came just days before Minnesota's primary election—in which Ellison was seen to be among the front-runners for the Democratic nomination—with the remaining three Democratic candidates calling for Ellison to address the claims, MPR News reported.
Monahan's son said he did not have a copy of the footage, but his mother backed up his account of what had happened after Ellison denied the allegations.
"What my son said is true. Every statement he made was true. @keithellison, you know you did that to me," she tweeted over the weekend.
"I have given every opportunity to get help and heal. Even now, u r willing to say my son is lying and have me continue to leak more text and info just so others will believe him," she added.