DNC Warns Democrats: Don't Buy Chinese ZTE or Huawei phones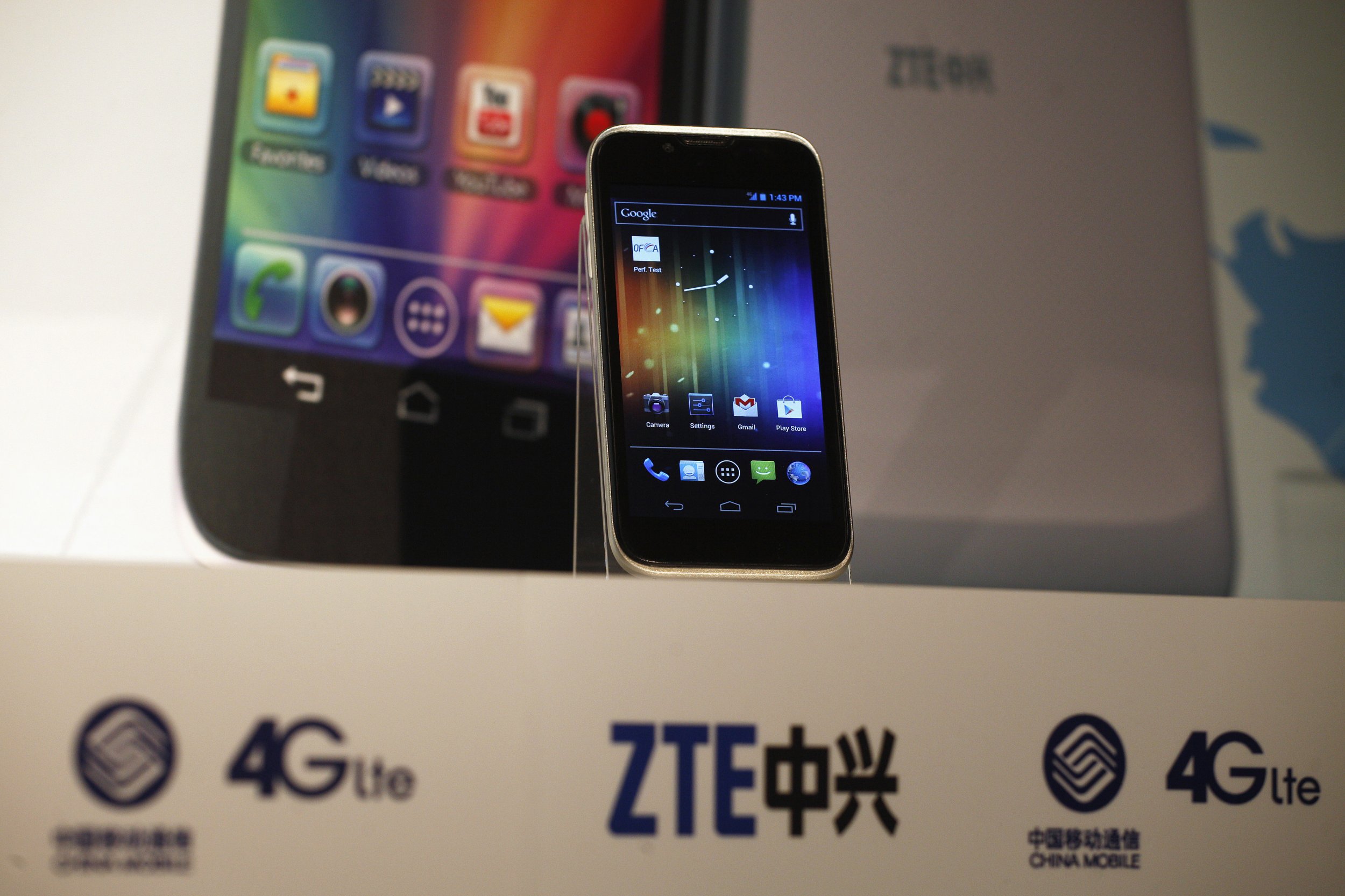 The Democratic National Committee has a new message for Democrats running in the midterm elections: Don't buy Chinese-manufactured ZTE and Huawei phones, "even if the price is low or free."
The warning came from DNC Chief Security Officer Bob Lord Friday night after the committee learned of an unnamed Democratic organization that was considering buying ZTE phones for its staff, according to a senior Democratic source cited by CNN.
"It's very important that party and campaign workers not use ZTE or Huawei devices, even if the price is low or free," Lord told Democrats. "Please make sure that you are not using or purchasing ZTE or Huawei devices anywhere within your staff - for personal or work-related use."
The warning follows the FBI, CIA and NSA telling the Senate Intelligence Committee in February that the Chinese government may be spying on U.S. citizens who use Huawei phones. During the testimony from the various intelligence agency leaders, none of them raised their hands when asked if they would recommend anyone in the U.S. use the phones.
The companies are "beholden to foreign governments ," FBI Director Christopher Wray said at the time. "That provides the capacity to exert pressure or control over our telecommunications infrastructure. It provides the capacity to maliciously modify or steal information. And it provides the capacity to conduct undetected espionage."
The Department of Defense ordered its vendors on military bases to discontinue selling Huawei and ZTE products because the Chinese devices posed an " unacceptable risk to [the] department's personnel, information and mission."
Republican Senator Marco Rubio has been critical of President Donald Trump's handling of ZTE and Huawei, accusing the president of "backtracking" on promises to tighten restrictions on Chinese investment in American companies. Rubio has also said the two telecommunications companies are used for "espionage" by the Chinese government, a claim echoed by Wray.
The ongoing feud between the Trump administration, ZTE and China began in March 2017
In April, the Trump administration imposed a seven-year ban on ZTE for violating a previous punishment of breaking sanctions by sending American goods to Iran and North Korea.
But in May, just days after the Chinese government gave a $500 million loan to a government-owned construction company to fund a large Indonesian theme park that will feature Trump-branded hotels, golf courses and residences, Trump tweeted that he was working with the Chinese government to get ZTE "back into business, fast."
Trump then lifted the ban on ZTE in July under a deal with China that ZTE would pay a $1.4 billion penalty. Under the agreement, ZTE would once again be allowed access to the American market, where it buys components for its products.