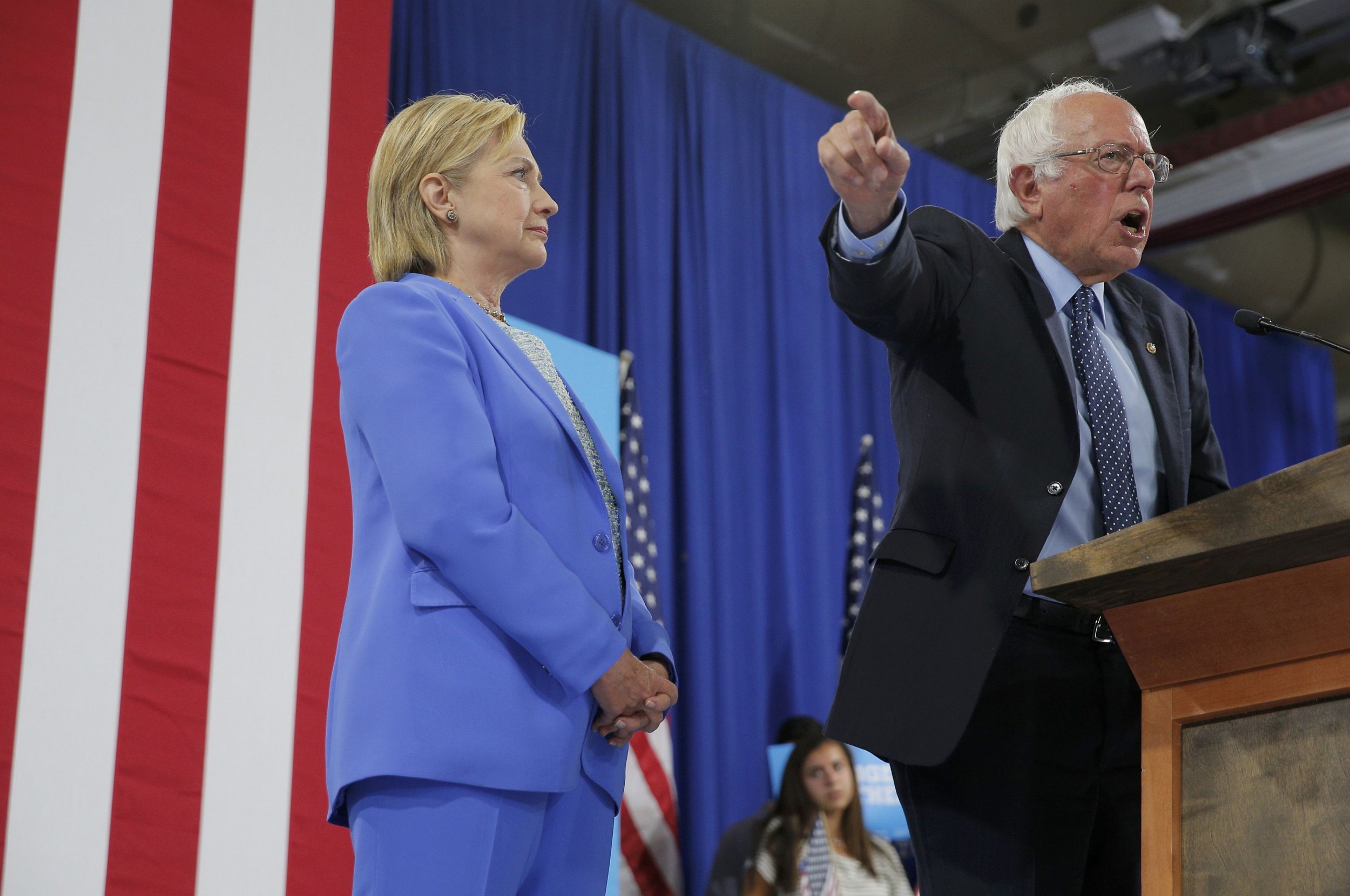 The release of leaked Democratic National Committee (DNC) emails that appear to show DNC officials discussing how to work against Bernie Sanders has inflamed the progressive icon's followers, prompting cries of corruption and institutional unfairness. But is it really shocking if the DNC preferred Hillary Clinton as the party's candidate?
Nearly 20,000 internal DNC emails from January 2015 to May 25, 2016, were released Friday by Wikileaks showing messages sent and received from the accounts of Communications Director Luis Miranda; National Finance Director Jordon Kaplan; Finance Chief of Staff Scott Comer; Finance Director of Data & Strategic Initiatives Daniel Parrish; Finance Director Allen Zachary; Senior Advisor Andrew Wright; and northern California Finance Director Robert Stowe. One message appears to suggest that Sanders, who drew establishment scorn for staying in the race past the end of the primaries, be questioned about his religious faith in an apparent attempt to hurt his candidacy in several states.
Related: #DNCLeaks: Sanders Calls for Wasserman Schultz to Resign
A May 5, 2016, email from CFO Brad Marshall to Miranda and others, with the subject line "no shit," reads: "It might may no difference, but for KY and WVA can we get someone to ask his belief. Does he believe in a God. He had skated on saying he has a Jewish heritage. I think I read he is an atheist. This could make several points difference with my peeps. My Southern Baptist peeps would draw a big difference between a Jew and an atheist." While Sanders isn't explicitly named in the message, it's clear they're referring to the New York City native who did speak of his Jewish faith during the primary season, despite Marshall's denial to The Intercept. It's unclear whether officials ever got "someone" to pose the question to Sanders.
Other emails reveal annoyance with the Sanders team and sensitivity toward the frequent charge that the DNC was biased toward Clinton, who introduced Virginia Senator Tim Kaine as her running mate Saturday. One email received by Miranda pitches the narrative that "Bernie never had his act together, that his campaign was a mess. Specifically, DWS (DNC Chair Debbie Wasserman Schultz) had to call Bernie directly in order to get the campaign to do things because they'd either ignored or forgotten to (do) something critical...It's not a DNC conspiracy, it's because they never had their act together."
Questioning a candidate's religious beliefs (or lack thereof) in a craven attempt to pander to faith-based voters should be out of bounds, even in the bizarre political season we find ourselves in. It's gutter politics that deserves all of the condemnation it's receiving, and DNC officials must answer for it. But how does the apparent effort prove that the primary selection process was "rigged" against Sanders, as many are claiming? How does one logically proceed from offensive emails to systemic corruption that handed a candidate a win? Reading Twitter, one would think ballots were tampered with or votes thrown out, with no less than Donald Trump opining that the leak shows the system is "rigged."
DNC officials' personal feelings toward Sanders, or even attempts to influence coverage of his candidacy doesn't change the reality that Clinton won more states, votes and delegates than the insurgent Sanders. It didn't alter anyone's ability to vote for the candidate of their choice or influence the tabulation of state-by-state primary votes. It doesn't change the reality that a Northeastern self-described Democratic Socialist with a far-left platform was always going to be a tough sell to the electorate at large, even in this outsider campaign season. It shouldn't be shocking if top DNC officials thought a highly experienced former secretary of state, U.S. senator and first lady would be a better bet in November over a candidate who would have been caricatured by Republicans as a tax-loving liberal who wants to give everyone freebies.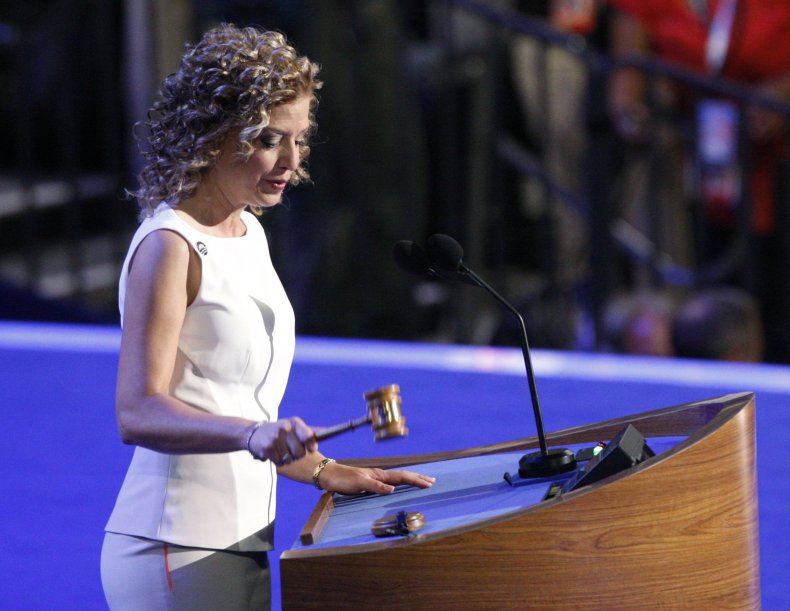 Sanders' staffers are rightly condemning the information contained in the leak but otherwise encouraging the hyperbolic complaints of his followers. "Everybody is disappointed that much of what we felt was happening at the DNC was in fact happening, that you had in this case a clear example of the DNC taking sides and looking to place negative information into the political process," Sanders campaign manager Jeff Weaver told ABC. Sanders staffer Rania Batrice was even more explicit: "Everything our fans have been saying—and they were beaten down for and called conspiracy theorists—and now it's in black and white." But is it? The Sanders campaign and its followers had largely suggested that every Clinton primary win was illegitimate, with vague, juvenile claims of her success attributed to the "corporate establishment."
The DNC leak couldn't come at a worse time for the Democratic party. Clinton and the Dems are looking to counter the Republican National Convention and Trump's vision of America as a Mad Max-style hellscape with the selection of Virginia's Kaine and the Democratic National Convention, which starts Monday. The uneasy truce between Clinton and Sanders, brokered with a progressive party platform and an endorsement by the Vermont senator, could reasonably be in jeopardy, and calls will continue for Schultz to be replaced as party chief. But the greatest danger is the leak feeds a narrative that doesn't have to actually be true for it to be damaging. If enough progressives feel Clinton and the DNC "stole" the nomination, does it matter if there really isn't tangible evidence of voter fraud? The narrative could be enough to send more progressives into the Jill Stein camp or lead them to stay home on election day, which could be fatal for Clinton's chances in a race that is closer than most anyone could have imagined.