Do Americans Still Detest a Siesta?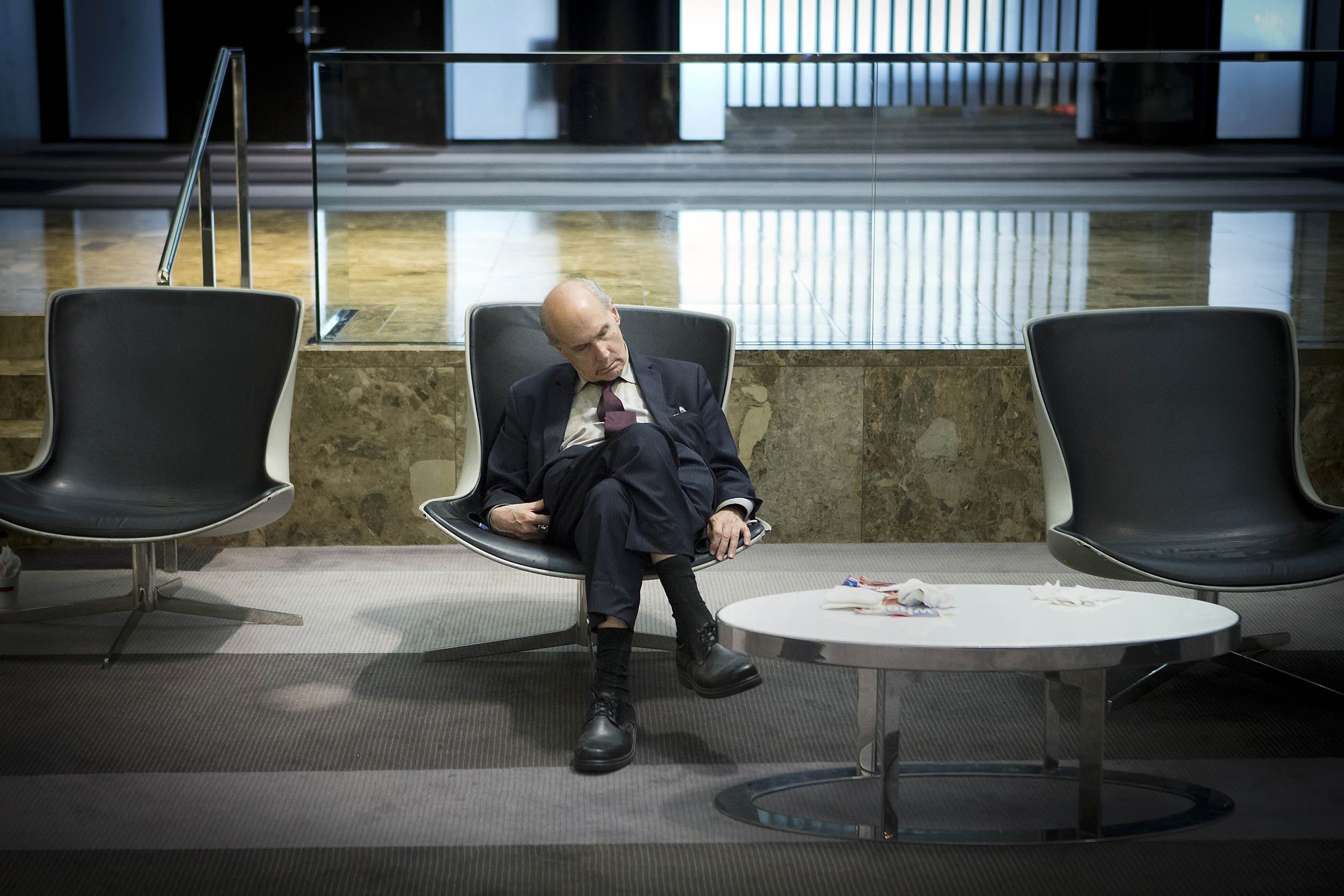 This article first appeared in The Wilson Quarterly.
The Chinese are big believers in the power of a well-timed nap.
In fact, napping is such an intrinsic part of Chinese culture that it's an enumerated right—Article 43 of the Constitution of the People's Republic of China states, "Working people in the People's Republic of China have the right to rest." Workers caught in the throes of a 12-hour (or more) work cycle are encouraged to take a daily midday rest, which typically lasts no more than 30 minutes.
Though media outlets in the United States have made a spectacle of the Chinese attachment to naps, China is far from the only nation to embrace midday rest as an essential part of a successful workday.
The "siesta," a familiar though waning tradition in many Spanish-speaking countries, has long been entrenched in day-to-day life, encouraging businesses to shut down in the afternoon and reopen in the evening after workers have hit the hay and escaped the midday heat. Similar trends can be witnessed in the Italian, Greek, Indian and Philippine cultures.
Up until the turn of the millennium, when the wellness industry developed into a booming commercial enterprise, Anglo-Saxon cultures were at the opposite end of the nap spectrum. Americans have a reputation as being one of the most sleep-deprived groups in the world—a fact that can be attributed to intensive work hours, poor sleeping habits and the popular notion that a fast-paced lifestyle leads to greater success.
Moreover, while Chinese culture has a casual disregard for napping privacy, an aversion to sleeping in public is deeply ingrained into American life (a fact some trace to the fact that many parents in Western societies have separate rooms and sleeping spaces for their babies, while babies born into other, more nap-friendly parts of the world, typically sleep in the same beds as their parents).
The American approach to sleep comes with a heavy economic toll. Workers who fall asleep on the job or are tired to the point of incompetence are losing significant amounts of money for their employers and the broader economy. In a 2011 study published by the journal Sleep, researchers found that a lack of sleep—coupled with the resultant daily exhaustion—costs the United States $63.2 billion per year in lost productivity.
At the same time, studies have shown that naps lasting 20-30 minutes can boost job performance by up to 34 percent by enhancing attention to detail, decreasing stress and increasing cognitive abilities. Similarly, the November 2015 issue of Personality and Individual Differences highlights research from the University of Michigan that shows that midday nappers are less impulsive than non-napping counterparts and more able to tolerate frustration.
The years-long drumbeat of these findings has prompted some American employers to adopt a new outlook on the nap's potential as an economic booster. The language of productivity is now being used to justify napping at the workplace.
In 2003, Arshad Chowdhury and Christopher Lindholst created MetroNaps, a company designed to deliver "fatigue management solutions" in the form of "workplace rest facilities." Two of their products, the EnergyPod and the ZeroChair, have caught on, hitting a much-needed snooze button for fast-paced, sleep-hungry Americans.
The EnergyPod is the higher end of the two, a reclined chair priced in the low five figures; with a sleek, white rounded visor to provide privacy to any would-be sleepers, it has the appearance of a high-tech space pod from a Kubrick film. With it, MetroNaps revolutionized nap culture in America.
Google was one of the first corporate mammoths to offer communal EnergyPods in its headquarters, spending thousands of dollars to ensure that employees could nap at work. NASA, the Huffington Post, Ben & Jerry's and AOL, among others, have since bought into the idea of nap rooms.
Colleges are hopping aboard the bandwagon, too. The University of Colorado at Boulder opened a "Siesta Room" in 2009, becoming one of the first American colleges to dedicate an entire room to napping. Others schools have followed suit, including the University of Michigan, Cal State – Fullerton, Texas A&M and Harvard.
Since MetroNaps was founded in 2003, the business of selling sleep has seen incredible growth in the United States, hauling in billions of dollars of revenue each year (in 2012, the sleep industry was worth an estimated $32 billion).
New York City in particular is something of a hot spot for nap culture, likely one of the few locales where a business like Manhattan's Yelo Spa—which thrives while offering customers a relaxing space for naps away from their homes—could reach viability.
Yelo charges $20 for a 20-minute rest, a price that many Americans are willing to pay, based on Yelo's impressive and continually increasing revenues. Once in a nap room, customers recline in a "Yelo Chair," listen to soft, ambient noises and enjoy aromatherapy and the soft warmth of cashmere blankets.
Napping, long a leisure activity for Americans of all ages, is fast becoming a luxury necessity endorsed by Manhattanites, adopted by Silicon Valley trendsetters and practiced by driven professionals who hope to get ahead by sleeping on the job.
Further Reading
European Society of Cardiology,"Midday naps associated with reduced blood pressure and fewer medications," August 29, 2015.
Jennifer R. Goldschmied, et al., "Napping to modulate frustration and impulsivity: a pilot study," Personality and Individual Differences, November 2015.
Eric Markowitz, "Should Your Employees Take Naps?" Inc, August 12, 2011.