Scientists Study Effects of Animal Live Streams on Humans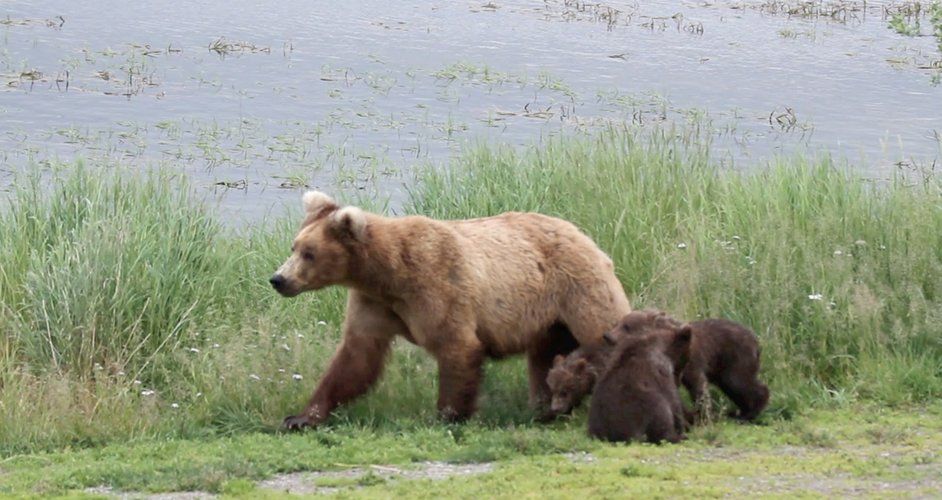 Live-stream cameras trained on a wide variety of animals in zoos, in nature preserves and in the wild allow animal lovers and procrastinating office workers the world over to observe animals 24/7. People who might never visit the National Zoo can still watch its giant pandas munching bamboo and napping on rocks absolutely whenever the mood strikes. Blissed-out sea otters are viewable all day via a stream trained on their habitat at the Monterey Bay Aquarium. AfriCam.com offers glimpses of megafauna going about their business in South Africa, Tanzania and Egypt, and GoatsLive.com offers, well, live looks at goats, if that's your thing.
One would imagine the popularity of these live cams could correspond to a surge in affection toward these animals, and perhaps a boost in interest in their well-being. But until now, no one has really studied whether people who watch webcams form an emotional attachment to the animals in the same way such attachment has been documented to form when they observe animals in real life.
Two Kansas State University researchers, Jeffrey Skibins and Ryan Sharp, have launched a multiyear study of a brown bear live cam at Katmai National Park in Alaska. "Ultimately we want to know how viewers are affected by seeing something online—not having an actual experience, but having the virtual experience of viewing animals in nature," Skibins said in a statement. "Does it create a conservation behavior action within the viewer? Does it cause people to want to get involved in saving these animals?"
The researchers began surveying park visitors, who had seen the bears in person, as well as webcam watchers who had seen them only online, as they could be several countries or even continents away. Both sets of questions are the same, and they are meant to assess whether the viewer "holds core values around preserving wildlife," and if that changes after watching the bears.
"This reach and technology can really personalize the experience and allow a visitor—whether virtual or real—to be engaged in something that may be five continents away," Skibins said. "It is an exciting new way to explore how people can access their national parks and wildlife around their country and around their world."
Skibins and Sharp began the research this spring and plan to continue it for several years, eventually expanding the study to webcams of elephants, birds and giraffes. For now, readers may want to check for sea lions in the wildlife refuge on the Farallon Islands off San Francisco. Who knows, it might be good for the planet.