Do Apple's Premium AirPods Need Fixing? I Have Some Ideas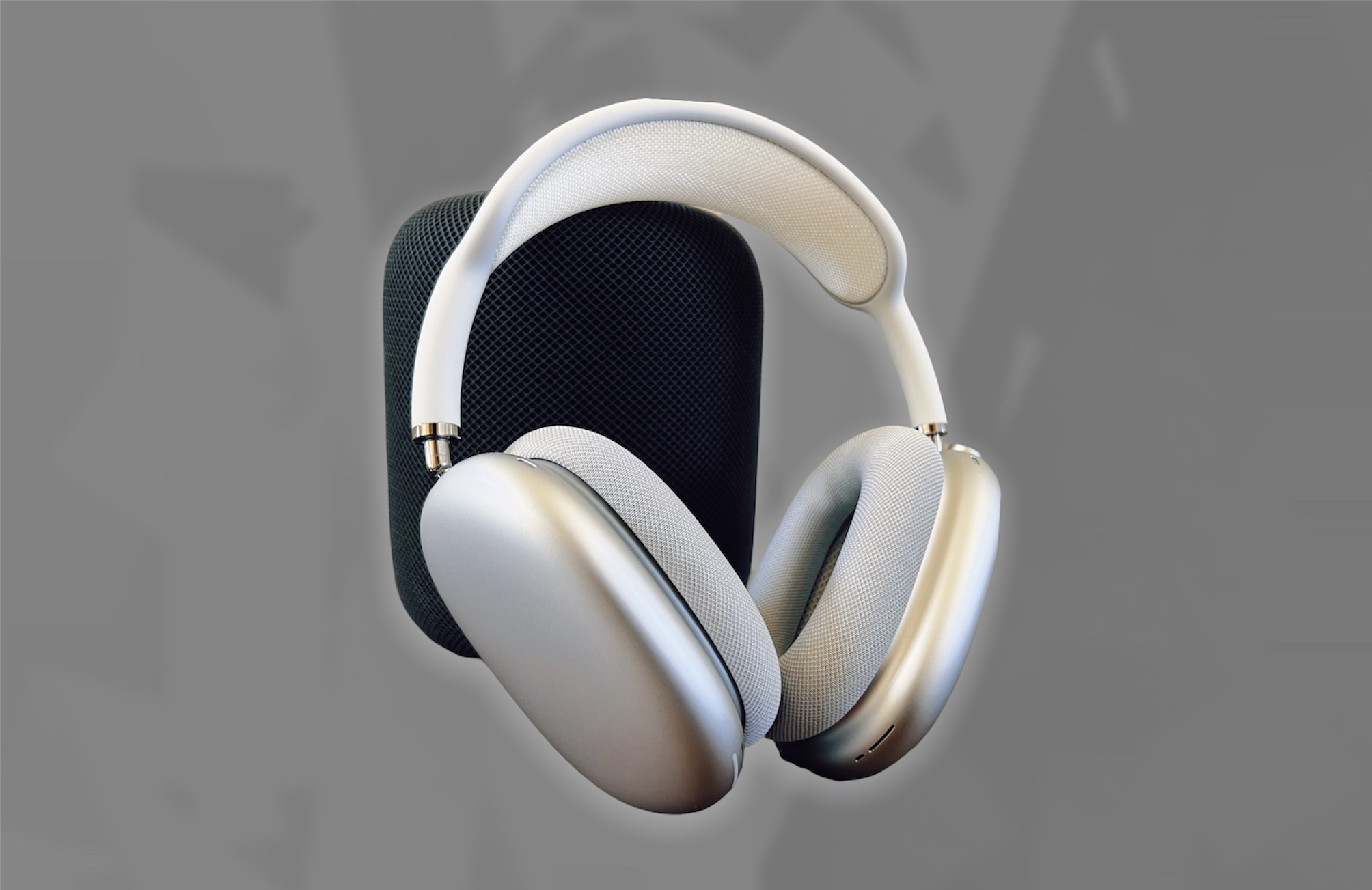 The year is 2024 and Apple is announcing the discontinuation of its AirPods Max over-the-ear headphones. The sentiment around the news is a mix of disappointment and disinterest. On one hand, the critics and consumers all agreed these were wonderful sounding headphones. The ANC and transparency modes were each best in class. The build quality was pristine. People who bought the headphones are extremely disappointed that their products will fade into extinction with no replacements on the horizon. On the other hand, nearly everyone who wanted to buy AirPods Max couldn't afford them, and thus, a quick malaise of indifference fell over the niche product's demise.
This future is easy to predict because it's is a close reality of what has already happened to the HomePod, Apple's home Wi-Fi speaker. The HomePod was remarkable when it was first released: It had a compact size, yet songs still boomed with deep richness. Five years after its debut, in June 2017, the HomePod still provides a competitive edge over other home Wi-Fi speakers in size and sound.
The HomePod's problem largely revolved around its longtime price of $349 when other speakers with voice assistants were noticeably less expensive. The similarities between the HomePod and the AirPods Max are obvious. So before a day in the future can come when Apple discontinues its wireless ANC headphones, here's how I would handle the AirPods Max and surrounding products to give them the best chance at survival.
AirPods Max Price
Most people agree that the AirPods Max are great headphones. Most people also agree that they're significantly overpriced. I don't mean a little bit more expensive than competitors, but a lot more for comparable features and performance. Sony's WH-1000XM4 are around $200 less while its brand-new, high-end WH-1000XM5 headphones are about $150 less.
Are AirPods Max worth their nearly $550 retail price? Maybe. The absolute price point is arbitrary—it doesn't matter. But like the HomePod, and from the outside, it seems like AirPods Max are just too pricey to attract enough people to keep the product viable.
If the same HomePod would have launched for $249 instead of $349, still a premium price point, I think it would have been a smash hit from day one. More people would have experienced how music sounds on it and been enthusiastic evangelists for it. Even launching at $299 might have been enough to get it into more people's homes.
Regardless of whether people want the price of AirPods Max to be lower, it may not be possible based on parts and manufacturing costs as the product was designed. If Apple won't meaningfully lower their price, then something else has to change to help keep AirPods max around.
A Range of AirPods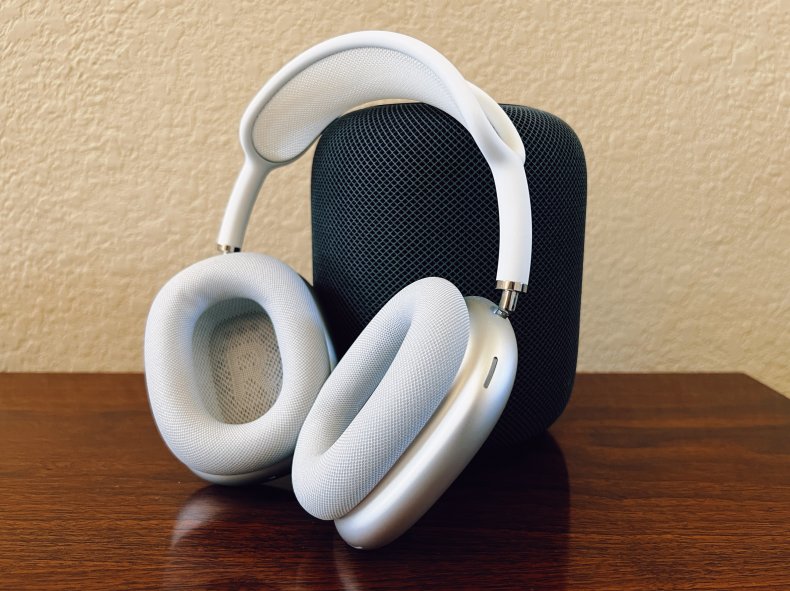 Despite missteps in the past, Apple does have a firm grasp on the kind of products it's building and what each product should cost to penetrate its desired market. So if the company wants its AirPods Max to be an approximately $500 product, then there should probably be a gateway pair of headphones that bridges the pricing gap between the AirPods Pro at $249 and AirPods Max, currently at $549.
To get an idea of where the AirPods Max and potentially other new AirPods headphones should be priced, it's worth looking at the entire line of AirPods products. The third generation of AirPods starts at $179. This isn't the pricing floor, but it is the entry-level price for the latest AirPods product.
Right now, there's only a $70 cost difference between the AirPods and the AirPods Pro. Apple raised the price of the third generation AirPods when they were released, so I have no doubt they could do the same when the new AirPods Pro come out. I think $279 for AirPods Pro makes more sense. The little bump creates a $100 price difference between the two products and should make it easier for consumers to decide whether they really want the extra features for the price or not.
Looking at Bose and Sony, the other notable leaders in the premium wireless headphones space, I think a $349 to $399 price point makes a lot of sense for a new entry into Apple's personal audio lineup. A $399 retail price for, say, AirPods Studio would be a $120 bump over the AirPods Pro, while another $130 on top of that could finally land you at the most premium AirPods Max.
Apple is a master at pricing intervals, once it gets around to it. In its day, there was an iPod available, with different features, for whatever amount of money you were willing to spend. The iPhone, to a lesser degree, has been carving out a range of devices from less expensive to really expensive. The line of AirPods is going down this path, but there is currently a huge pricing gap.
Different Materials
If price is the biggest hurdle for potential AirPods Max buyers, then I think the product's weight is second. The metal earcups and headband look nice and probably make them extremely durable when push comes to shove. But the materials also make the headphones significantly heavier than most other wireless headphones. I've found wearing heavy headphones alters my posture and usually limits the amount of time I want to keep them on my head.
If Apple were to slot in a new pair of AirPods Studio headphones at the $399 price point, I think switching up the materials is one way to differentiate the new ones. A lightweight material like plastic, or otherwise, could help keep build costs lower while also being able to target different consumers, such as those in a fitness category. It would be much easier to use wireless headphones at the gym if they were half the weight of the Max—or even lighter.
If AirPods Max remain the only headphones in the lineup, then I hope a rethinking of some of their materials happens. It might make sense to keep the metal frame for the headband, but switching out the earcups could lower costs and reduce weight all in one blow.
AirPods Max 2 and HomePod 2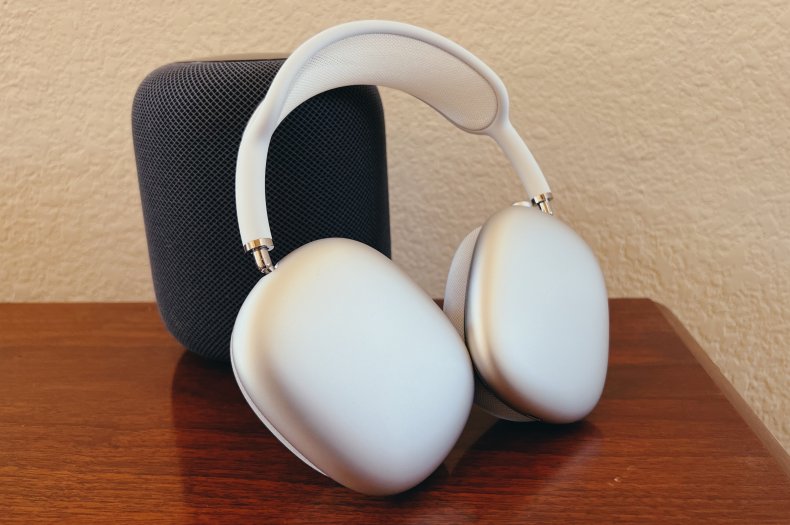 In May 2022, there's a HomePod mini, but no HomePod. "Mini" is the slightest nod that another product named HomePod could make its way to the market. There have been rumors around home theater–related HomePods in the future, too.
Whatever happens with Apple's home audio products, I hope the company finds a way to replicate the sound of the HomePod in a more affordable or sustainable way. The $99 HomePod mini is a sign the company now understands the assignment. Personally, I still want a speaker with more depth and musical prowess. The sting of the HomePod lingers because it's so unique. Even the cylindrical Mac Pro, which was also a one-and-done product, was kept around until a replacement was ready.
As for the AirPods Max, they are priced so far above other AirPods that there's room for a more economical pair of headphones to slot in under them and for the Max to remain the halo, flagship product. Having another pair of headphones only strengthens the whole lineup and provides a scale that's easier to slide back and forth for consumers. At this point, I'm just hoping the AirPods Max make it to a second generation.
Newsweek may earn a commission from links on this page, but we only recommend products we back. We participate in various affiliate marketing programs, which means we may get paid commissions on editorially chosen products purchased through our links to retailer sites.