Are Many Mass Murderers Democrats? GOP Congresswoman Thinks So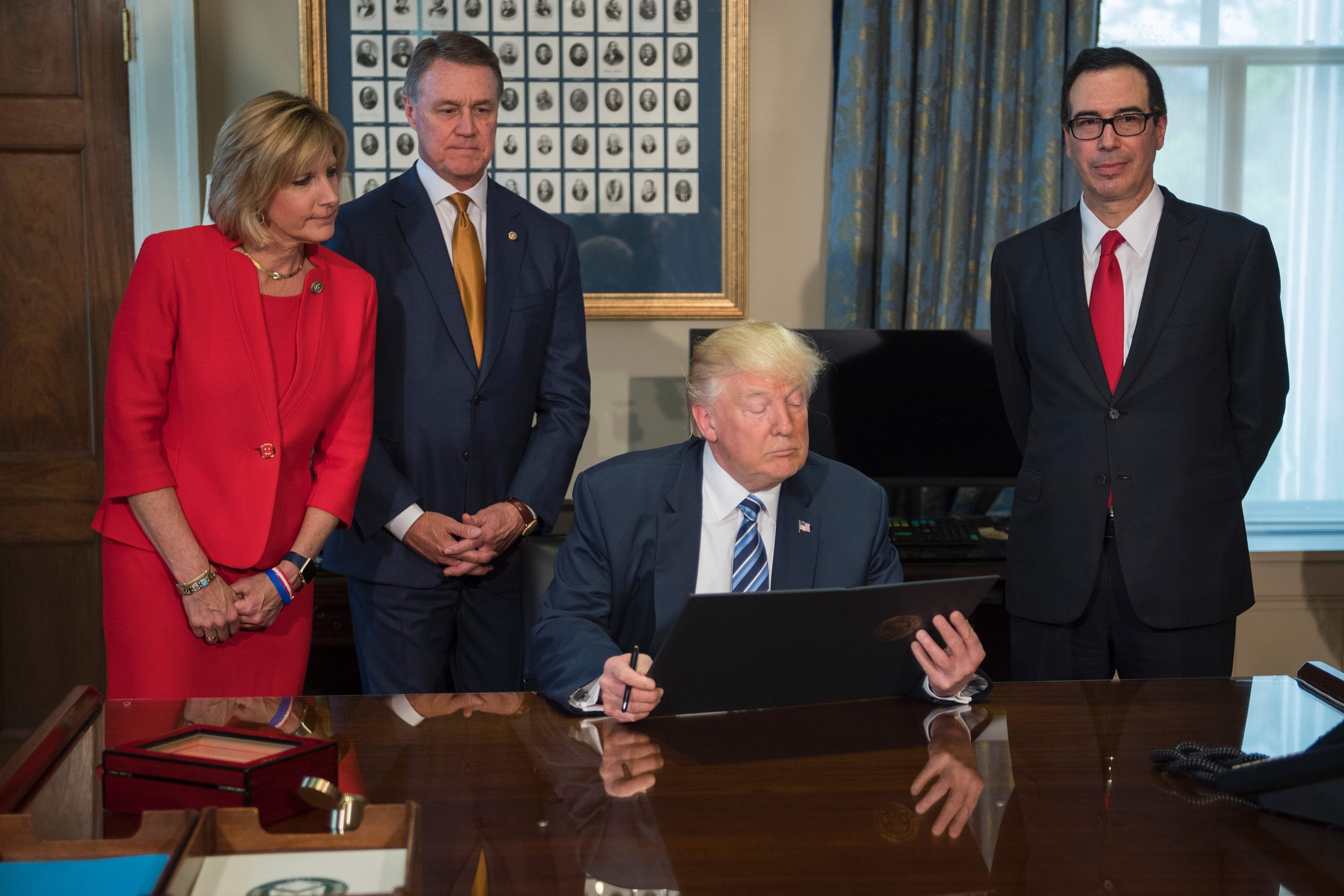 New York Republican congresswoman Claudia Tenney claimed Wednesday that many people who commit mass murders are Democrats.
Tenney made the claim while speaking on a local radio show in Albany, New York. After reporters sought clarification, Tenney released a follow-up statement that took aim at "anti-gun liberal elitists" more broadly, accusing them of politicizing national tragedies, CNN reported.
Discussing the February 14 shooting at a Florida high school, Tenney told WGDJ radio host Fred Dicker: "Obviously there's a lot of politics in it, and it's interesting that so many of these people that commit the mass murders end up being Democrats. The media doesn't talk about that."
Tenney did not offer evidence to support her claim.
As the U.S. revisits the gun control question in the wake of the massacre at Marjory Stoneman Douglas High School, in which 17 people died, Tenney insisted the country's legal gun owners would now be affected.
"That's what scares me most," Tenney said. "A lot of these legal gun owners are going to be targeted now. In their demographic, they have the least amount of crime than virtually any other demographic."
Read More...Student Activists Stump for Gun Control During Nationwide Protests
Tenney doubled down on the claims in a statement issued to CNN on Wednesday evening. Tenney said she is "fed up with the media and liberals attempting to politicize tragedies and demonize law-abiding gun owners and conservative Americans every time there is a horrible tragedy."
She said: "While we know the perpetrators of these atrocities have a wide variety of political views, my comments are in response to a question about the failure to prosecute illegal gun crime...I will continue to stand up for law-abiding citizens who are smeared by anti-gun liberal elitists."
In her original comments, Tenney may have been referring to a June 2017 incident in which James Hodgkinson shot Republican congressman Steve Scalise and four others while they were practising for a congressional baseball game, The Hill reported.
Hodgkinson was later revealed to have been a volunteer for Bernie Sanders's 2016 presidential campaign and posted anti-Trump comments on his social media pages. One read, "Trump is a Traitor. Trump Has Destroyed Our Democracy. It's Time to Destroy Trump & Co."
New York state assemblyman and the 2018 Democratic challenger for Tenney's seat, Anthony Brindisi, demanded an apology from Tenney. He tweeted: "This toxic rhetoric is shameful and a new low even for Ms. Tenney."
Brindisi holds an "A" rating from the National Rifle Association for his legislative support of gun rights, CNN said, and is yet to suggest any notable changes to gun laws following the Florida shooting.
Nikolas Cruz, 19, is accused of killing the 17 students and staff members and injuring 14 others during Wednesday's attack in Parkland, Florida, at the school where he was once a student.