Do Military Members Killed in the Oklahoma City Bombing Deserve Purple Hearts?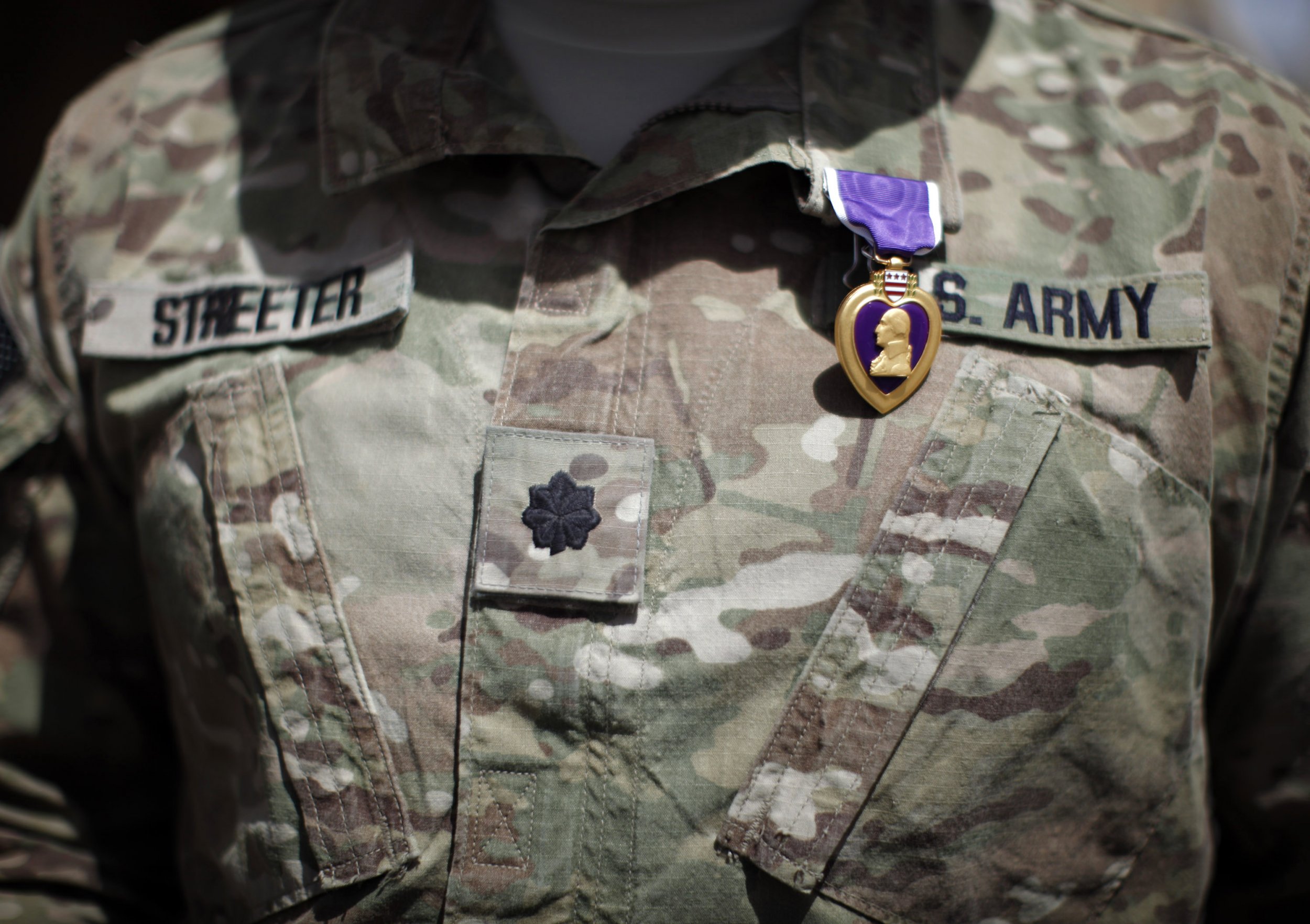 Six military members who were killed in the 1995 Oklahoma City bombing may get the Purple Heart. And one veterans organization is "dismayed by and adamantly opposed to" it.
The Purple Heart, one of America's highest military honors, is awarded to those injured during combat by the enemy or, in the event of the soldier's death, given to the next of kin. Though traditionally given for injuries received in combat, the decoration has also been given to those killed in a terrorist attack, such as victims of 9/11 at the Pentagon and those injured during the 2009 Fort Hood shooting.
Representative Steve Russell of Oklahoma, a veteran, is advocating for the Purple Heart honor to be extended to the military members killed in the Oklahoma City bombing. The House Armed Services Committee advanced the National Defense Authorization Act, which brings the discussion of awarding Purple Hearts to those killed in the bombing to the House floor.
"These warriors, killed in a horrific act of domestic terror while serving as recruiters, deserve the honor and the distinction afforded those killed by terrorist acts abroad," Russell said when the first hurdle was passed. "It is never too late to do the right thing; so today, as a former military officer and combat leader, I urge that the respect of the nation be afforded to those who gave their lives in defense of their country in this catastrophic attack 20 years ago."
The Military Order of the Purple Heart (MOPH), a veteran service organization of men and women who have received the honor, said on Tuesday that it firmly opposes issuing the award to those killed at the bombing because the incident was not, in the group's opinion, an act of terror.
"While the MOPH is sympathetic to the loss suffered by the families and friends of the victims of the Oklahoma City bombing, and especially those who were serving at the time in the armed forces of the U.S., it cannot support or condone award of America's oldest and most venerated combat decoration for an act of pure domestic violence," the group said in a statement.
The organization said Timothy McVeigh and Terry Nichols carried out the bombing in retaliation for the siege of Ruby Ridge and Waco, Texas, indicating that the bombing "had nothing to do with combat on the battlefield or international terrorism." The group supported giving the award to those killed in the Pentagon attack.
If the honor is given to the military members who died in the bombing, the MOPH says it believes it will "cheapen the intent and importance of the Purple Heart medal and denigrate its meaning for those who have received it for their sacrifices to protect the freedoms that all Americans enjoy."