Do North Korea's Missile Launches Threaten Passenger Planes? Cathay Pacific Is Keeping Routes Unchanged Despite Witnessing Hwasong-15 Launch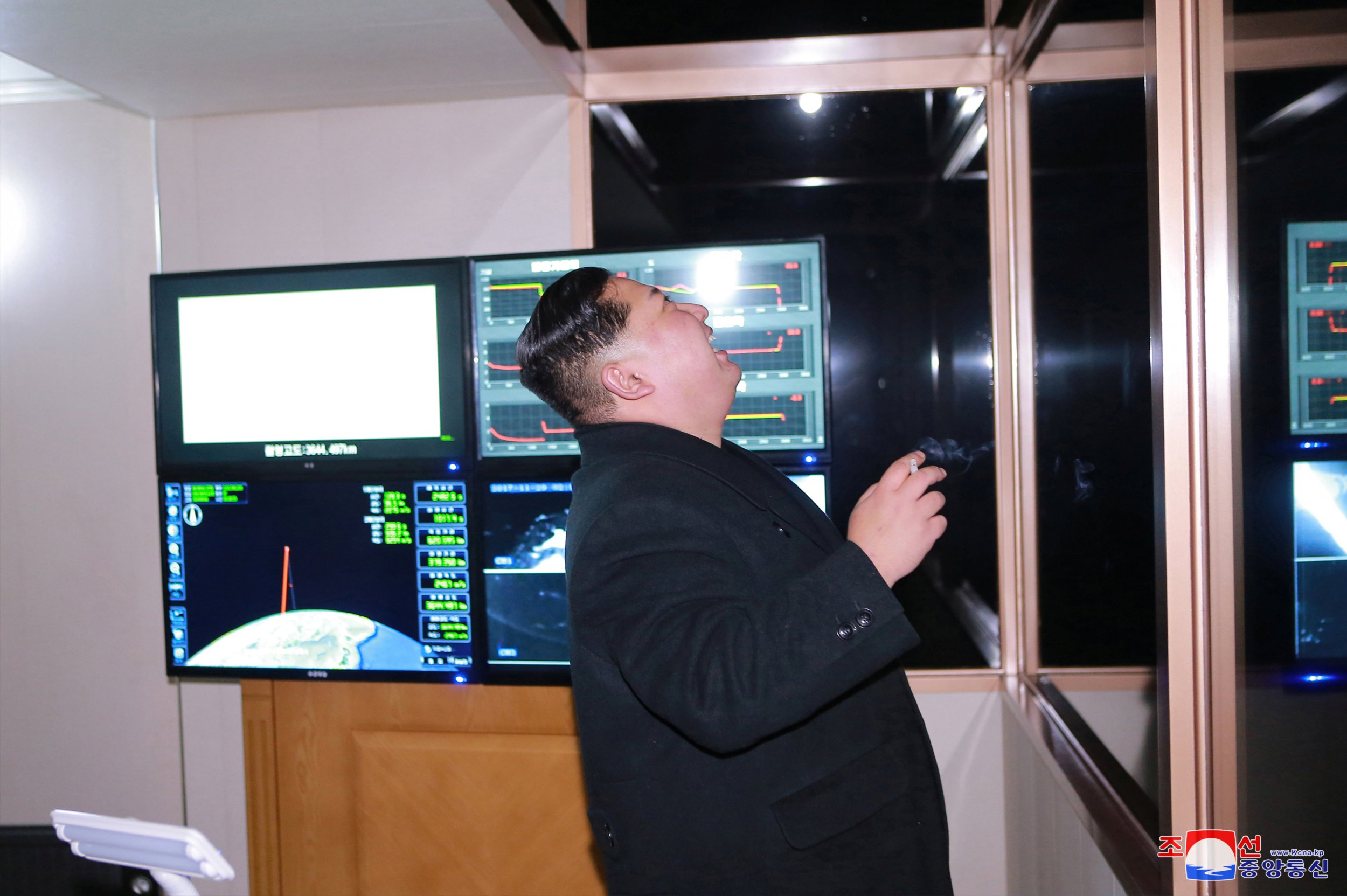 North Korea's missile launch was witnessed by the crews of two Asian airlines as North Korea failed to notify the United Nation's aviation agency of the test last week.
Despite North Korea's repeated failure to notify the International Civil Aviation Organization of its missile tests, the Asian airlines are keeping their flight paths unchanged.
"At the moment, no one is changing any routes or operating parameters," Cathay Pacific, whose crew witnessed the missile, said in the statement, quoted in Bloomberg on Tuesday. "Operation remained normal and was not affected. We have been in contact with relevant authorities and industry bodies as well as with other carriers."
A Cathay Pacific crew flying on the CX893 flight from San Francisco to Hong Kong reportedly witnessed the North Korean intercontinental ballistic missile (ICBM) Hwasong-15 as it broke apart upon re-entering the earth's atmosphere.
"Today [November 29] the crew of CX893 reported, 'Be advised, we witnessed the DPRK missile blow up and fall apart near our current location. We advised ATC [air traffic control] and ops [operations] normal. Just letting you know," read a message from the airlines' general manager of operations Mark Hoey posted on an internal online communication platform, quoted in the South China Morning Post.
A Cathay Pacific spokesperson confirmed the sighting to the publication. "Though the flight was far from the event location, the crew advised Japan [air traffic control] according to procedure," she said, adding the company was not rerouting its flights but kept monitoring the situation.
Two Korean Air pilots traveling on separate planes from San Francisco and Los Angeles towards Seoul also reported seeing flashes likely related to the missile launch, according to the South China Morning Post. The South Korean airline is also keeping flight routes unaltered, Bloomberg reported.
A spokesman for the ICAO said the aviation agency received no notice of the test on November 29, as South Korean news agency Yonhap reported. North Korea is a member of the international organization, but it has neglected its obligations as it repeatedly failed to give notice of its missile tests to ensure the safety of flights in the area.
ICAO said it sent several letters to North Korea, urging it to comply with the rules in a statement issued in October, in which it condemned the country's continuous missile launches as threatening the safety of international civil aviation.
European airlines such as Lufthansa and Air France-KLM adjusted their flight operations in August, following North Korea's two separate ICBM Hwasong-14 test launches in July—the latest one, on July 28, narrowly missed an Air France passenger flight from Tokyo to Paris, as France 24 reported.
The German company Lufthansa said it would change routing to and from Japan as a precautionary measure, adding it had been avoiding direct overflights of North Korean airspace for more than a year, as Reuters reported.