Do People Use Bing? Andrew Yang Jokes About Microsoft's Search Engine During Debate
Democratic presidential candidate Andrew Yang is an entrepreneur, lawyer, philanthropist and self-described "Asian tech bro." He also wants you to know he doesn't like Bing very much.
During the Fourth Democratic Presidential Primary Debate, Yang answered a question about the proper level of oversight for tech companies, including Facebook and Twitter, which Warren had proposed "breaking up."
"We also have to be realistic that competition doesn't solve all the problems. It's not like any of us wants to use the fourth best navigation app, that would be like cruel and unusual punishment. There's a reason no one is using Bing today."
That drew some "ahs" and quick laughs from the audience.
"Sorry, Microsoft, it's true," he followed up.
Bing is an internet web search engine developed, owned and operated by Microsoft. It was launched in 2009 as a rebranded version of Microsoft's earlier search engines and, to Yang's point, is used less often than its competitor, Google.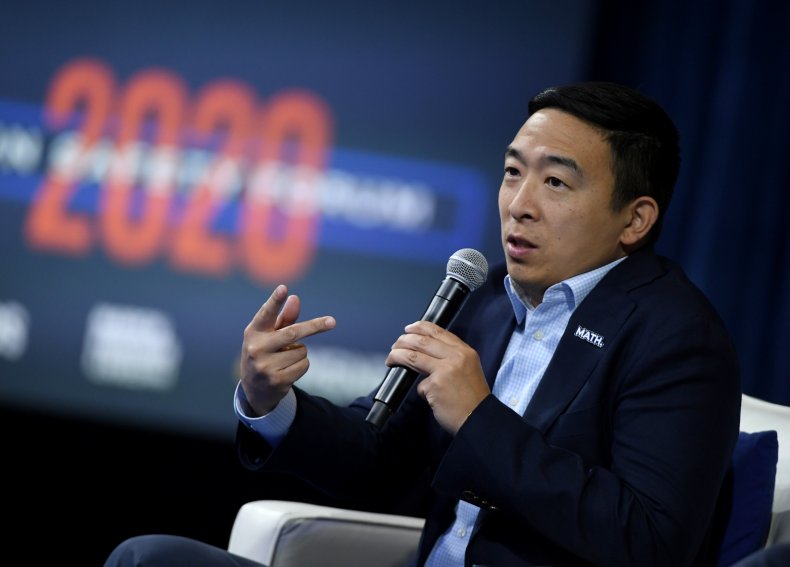 According to StatCounter Global Stats, as of September 2019, Bing has 2.34 percent of the search engine global market share to Google's whopping 92.96 percent.
"So it's not like breaking up these big tech companies will revive mainstream businesses around the country. And as the parent of two young children, I'm particularly concerned about screen use and its effects on our children," Yang said in the debate.
"What we have to do is hone in on the specific problems we're trying to solve, and use 21st century solutions for 21st century problems. Using a 20th century antitrust framework will not work."
Yang's Bing remark inspired a swift trade in Bing jokes, Bing defenses and general Bing content. Bing swiftly became a trending topic. It was basically a big night for Bing.
This was not the first instance Yang had focused on Microsoft's search engine as a humorous example to make a point.
At an event in July 2019, Yang spoke to approximately 200 Silicon Valley engineers, graphic designers, and product managers crammed into a sold-out discussion in San Francisco's Mission District.
Yang identified some instances where Big Tech should be broken up but also said that it's more complicated than other politicians think.
"The business plan for many entrepreneurs is getting acquired," Yang said. "It's not trying to build a business that will last for decades. It's like 'oh, well if we become a big enough threat that Facebook's gonna buy us' and that's bad for innovation over time."
He quickly followed up with the joke about how difficult it is for competitors to dislodge dominant technology.
"No one here is Bing-ing anything, or using the fourth best navigation app."
Yang is currently polling at 2.4 percent.