Do Republicans Like Trump? Latest Poll Shows Least Popular President Ever Is Starting To Lose His Base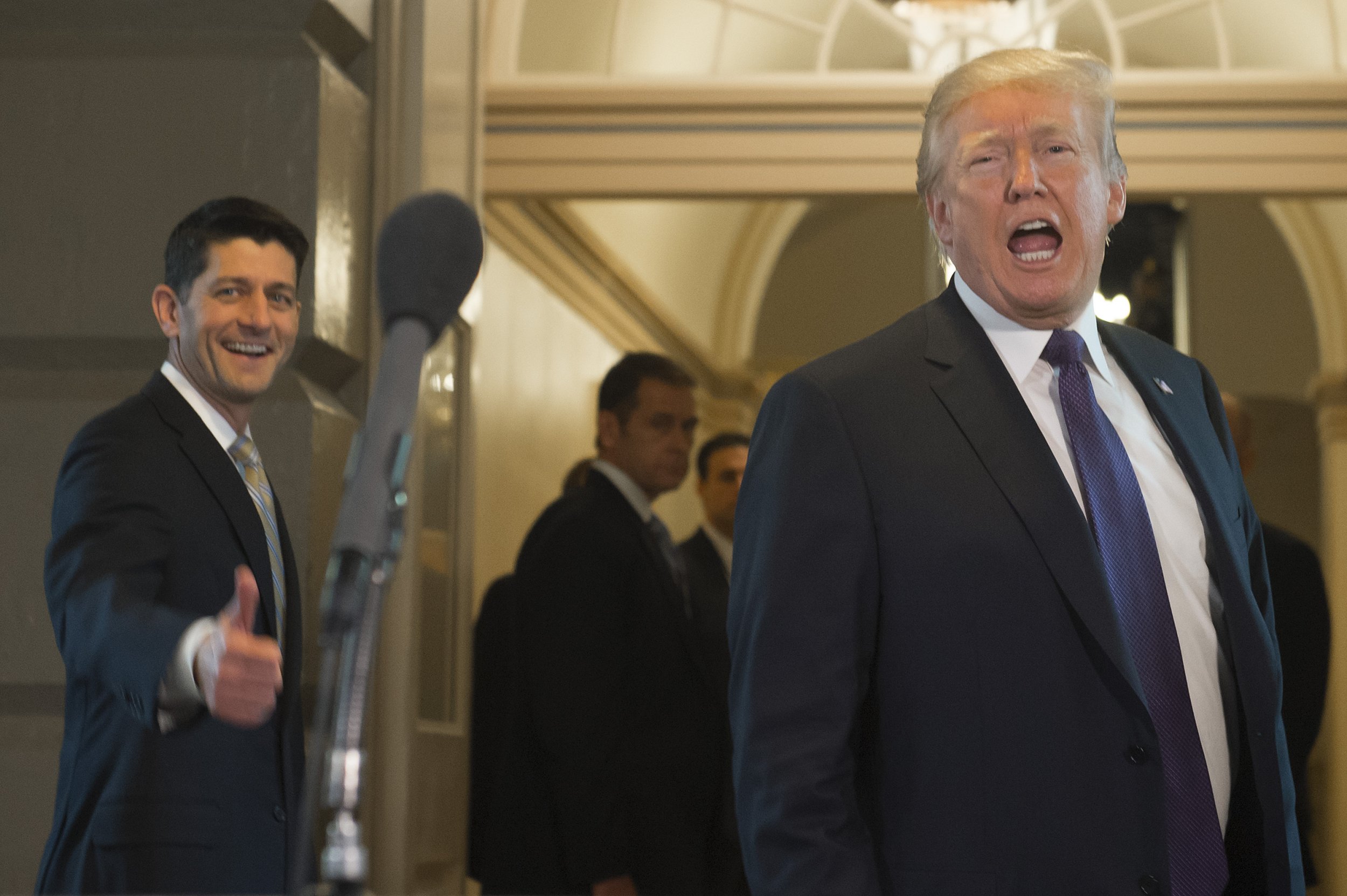 President Donald Trump's base hasn't abandoned him, but at least one poll this week found support had slipped slightly among Republicans.
The latest weekly survey from Lucid found 71.85 percent of Republicans approved of the job Trump was doing as president. That's a decent result but not exactly stellar popularity among one's own party. It also represented a more than 3 percentage point drop from the week prior, when Trump registered 75.21 percent approval among Republicans. Overall, the latest Lucid survey pegged Trump's approval rating at just 35 percent.
While the Lucid survey found Trump's support among Republicans had fallen, the latest poll from Survey Monkey found it held steady. The poll from Survey Monkey released this week found Trump's support among Republicans stood at 85 percent, exactly the same figure as the week prior. It found Trump's approval rating overall was 41 percent.
Earlier in the month, a poll from Morning Consult/Politico found 82 percent of Trump voters would vote for him again in a re-do of the 2016 election. But the same survey did find that 8 percent of Trump voters would defect to a generic Democrat candidate in the 2020 election.
It's also worth noting that a number of fellow GOP politicians have become relatively frequent public critics of the president, chiefly Arizona Senator Jeff Flake and Tennessee Senator Bob Corker, both of whom plan to retire after their respective terms. Flake has gone as far as to say Trump's actions were "dangerous to our democracy."
And overall Trump remains a quite unpopular president. The weighted average from data-centric website FiveThirtyEight pegged Trump's approval at about 38 percent late in the week. The FiveThirtyEight average weights a number of public polls, adjusting for the surveys' quality, recency, sample size and any partisan leanings.
According to FiveThirtyEight's tracker, that marked the worst approval rating at Day 302 of a presidency in the history of modern polling. And it wasn't particularly close. Former President Barack Obama, for instance, boasted an approval rating of 51.4 percent at the same point.
Trump is coming off a trip to Asia, a 12-day excursion he seemed to have felt went well but apparently did little to boost his popularity. The former reality TV star called the trip a "tremendous success" while declaring "America is back" as he delivered remarks upon returning to the states.
"America's renewed confidence and standing in the world has never been stronger than it is right now," he said. "This is exactly what the world saw: a strong, proud and confident America."
But if his latest approval ratings are any indication—FiveThirtyEight pegged Trump's average disapproval rating at 55.5 percent late in the week—much of the country wasn't exactly proud of the leader representing them overseas.