Do Rural Prisons Benefit Locals?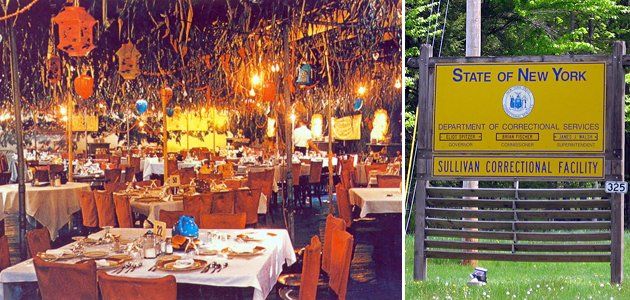 You can tell the economic story of New York's Catskill Mountains region over the last century through the patch of land my maternal grandfather grew up on. Max and Minnie Lebowitz, my great-grandparents, who immigrated from Hungary, moved up to the country to escape the Lower East Side's infamously crowded conditions and grind out a meager existence on a 62-acre farm. The sparsely populated village of Fallsburg, N.Y., where my grandfather was raised, was storybook-typical: a one-room schoolhouse that you had to walk miles in the snow to attend and a local sheriff who looked the other way as local preteens illegally drove cars to get to the faraway high school and drove tractors on their parents' land.
Over time, the farm, which had begun taking in summertime boarders escaping New York City's oppressive humidity, morphed into the Lebowitz Pine View, one of the hotel resorts of the famed "Borscht Belt"—so named for the density of observant Eastern European Jewish enclaves. Tennis courts and a swimming pool were constructed, my grandfather returned every summer to run the kitchen, and my mother and her cousins reminisce fondly about stirring up trouble there.
But by the 1970s the resorts were falling on hard times. Cheap travel opened up more exotic destinations, air conditioning allowed people to stay in the city, and women entering the workplace shortened summer vacations. Upstate New York was left with dim economic prospects, except for one thing: prisons. As urban crime escalated, politicians and judges responded with longer prison sentences, and New York City was generating more prisoners every year but had no space to house them. New York state's prison population has spiraled upwards from less than 13,000 in 1970 to more than 70,000 today. So in 1983, the state took over my family's property and shuttered the resort to build access roads to Sullivan Correctional Facility, a maximum-security addition to neighboring Woodbourne Correctional. (Prisoners were even briefly housed in the old hotel buildings.)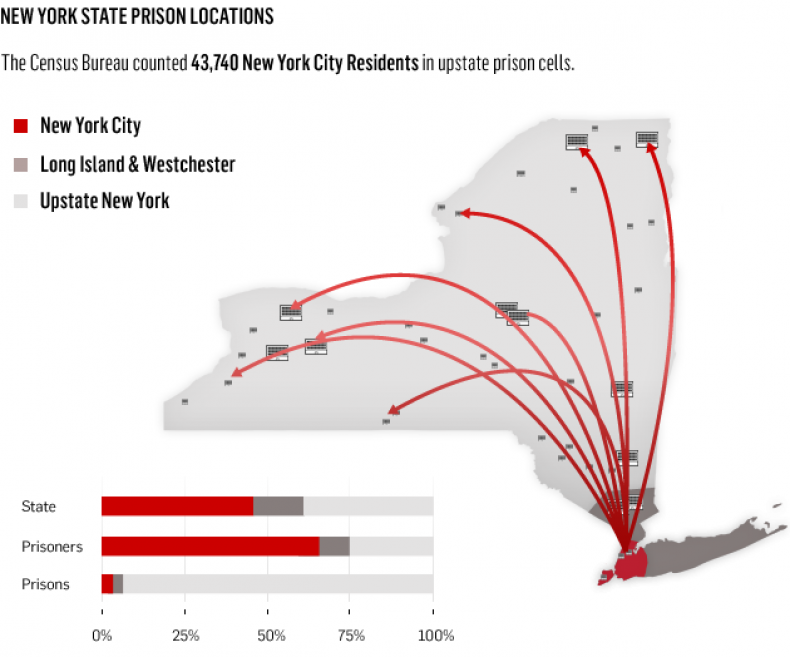 Ironically, the prisoners—mostly low-income men of color—bring two things they themselves lack: economic and political power. Woodbourne Correctional provides 403 jobs, the large majority (roughly 280) of which are for prison guards. Every two weeks, according to the New York State Department of Corrections, they pump a payroll of $920,000 into the local economy. If living in a prison town sounds bleak, try to imagine the area without its largest employer. "It's criminal," says acting superintendent Jean King, referring to what the town has become in the years since the hotels disappeared. "It's all boarded up."
Prison employees, the towns dependent on their checks, and their elected representatives are now a constituency for incarceration in New York state politics, although politicians from prison-heavy districts insist that their advocacy for long sentences and lower parole rates is motivated solely by concerns about crime. "You don't build prisons as a jobs program," says State Sen. Michael Nozzolio, who chaired the Crime Victims, Crime and Correction Committee when the Republicans were in the majority. Nozzolio's district is home to five prisons (one of which he is fighting to keep open) and no major cities. (In the 2000 census a majority of New York state prisoners, 43,740 of them, came from New York City alone.) But, Nozzolio says, "crime is a huge issue across the state."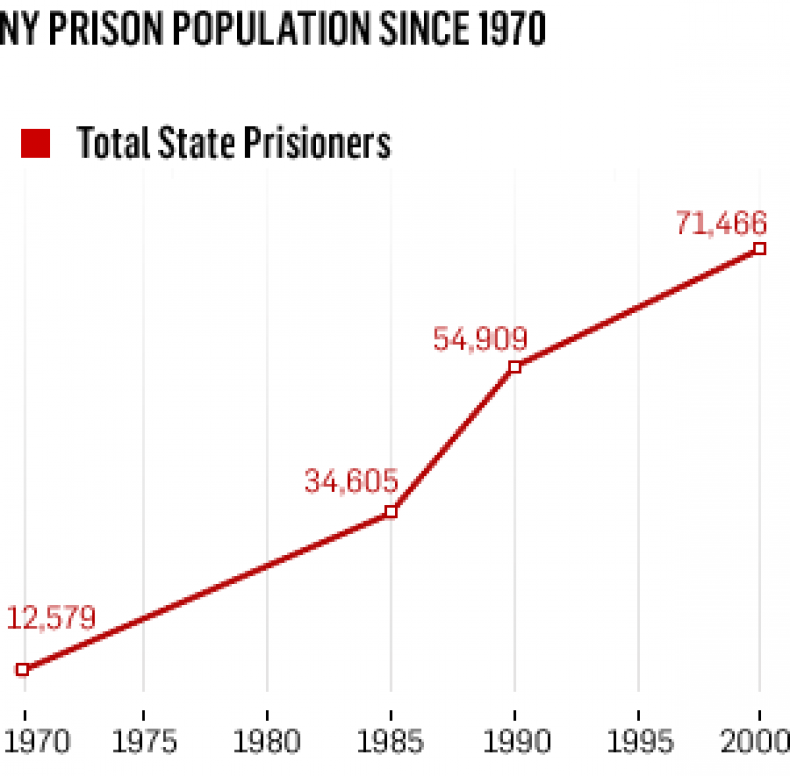 The phenomenon of moving tens of thousands of prisoners from cities to rural areas is replicated in other big states across the country, from Texas (which has America's largest state prison population) to California. But that is not the only way that prisoners transfer resources from cities to small towns. When state legislative districts are redrawn every decade after the U.S. census, inmates are counted as residents of where they reside in prison even though they are mostly felons who cannot vote there. So the votes of residents in areas whose population is swelled by nonvoting prisoners gain outsize influence.
Some states are considering using a prisoner's last address when redrawing legislative boundaries next year. Maryland recently passed a law that would count prisoners as residents of their last legal address for the purposes of redistricting. "It's important because some districts in Maryland, like Somerset [County] and Hagerstown, have most of the prisoners," says Maryland Delegate Joseline Pena-Melnyk, who sponsored the bill even though her district includes approximately 4,000 prisoners. "The people in those districts, their vote is in essence overrepresented." Pena-Melnyk was especially concerned to discover rural districts with large populations of African-American prisoners from Baltimore but no nonwhite elected officials, suggesting that current practices were causing urban minorities to be underrepresented in the state capitol in Annapolis.
Given the racial disparities between the urban neighborhoods that prisoners hail from and the rural areas where they serve their time, civil-rights groups have joined with political-reform organizations to promote bills like Pena-Melnyk's in other states. In New York, the Statewide Coalition to End Prison-Based Gerrymandering is trying to build support for a bill. On Monday, The New York Times editorial page endorsed the legislation.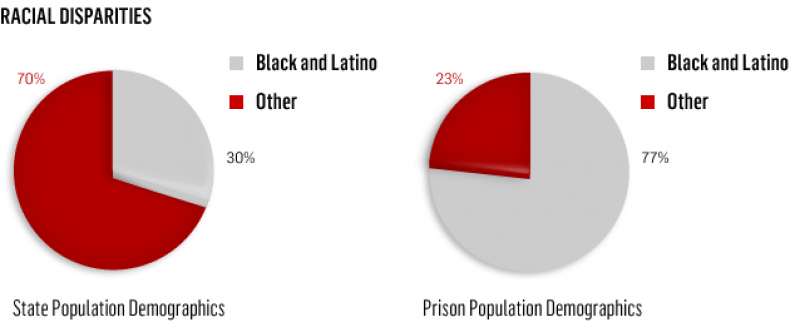 Its prospects are good in the Democratic-controlled Assembly, but it may not get through the nearly evenly split State Senate, where seven districts, including those of two Democrats, would need to be redrawn due to insufficient population if they lost their prisoners in redistricting. The state senators from those districts contend that their constituents are absorbing a public need, not just government dollars, because the prisoners exact a toll on the surrounding areas. "Upstate communities accepted prisons for the economic benefit," says Sen. Joe Griffo, "but there's also other impacts, both positive and negative. The fire department, police department, and hospitals all have to respond to the prison and the inmates."
Indeed, the tension and resentment over prisons run both ways between the city and the rural counties. "A lot of communities are afraid that when you put a prison in their town, the families [of those inmates] will move there," notes State Sen. Betty Little, whose district includes 11 prisons, although she is quick to add that there is not much evidence of this actually happening. The fear wrought by the specter of this imaginary mass migration may have something to do with the fact that three quarters of New York's inmates are black or Latino, compared with 30 percent of the state's overall population.
Although the New York proposal, like the new law in Maryland, would affect only legislative redistricting, not state funding for social services, Griffo argues that political power always translates into government funding, so prison-heavy districts upstate have a real financial stake in preserving their claim on prisoners in redistricting. A spokesperson for Assemblyman Hakeem Jeffries, who sponsored the redistricting bill, characterizes that thinking as "the upstate prison-industrial complex," protecting its own interests.
And if some of the prisons did close, what would replace them? The Lebowitz Pine View won't be coming back, but before those fields were used for volleyball games, they grew crops only a two-hour drive from New York City, a place with a burgeoning interest in locally grown organic food. What could be a healthier way to grow the local economy?
Find out more about the social and economic impact of America's prisons in our series. Read about the debate over whether cash-strapped states should cut classrooms or prison cells, find out why we should treat drug addicts in prison, and explore how the recession is hurting private prisons.