Do Video Games Affect Student Grades? New Research Says Yes—Just Not Enough to Matter
With games like Fortnite taking over youthful minds, new research suggests parents don't have to fret about the impact of such titles on educational development.
While the debate about the links between video games and violence has been ongoing for years, less attention has been paid to how they impact on kids' school grades, Timo Gnambs, professor of psychology at Austria's Johannes Kepler University Linz, told Fatherly.com this week.
To find out, his team used a sample of 3,554 adolescents and tracked how game use correlated with performance in key subjects such as English and Math. While playing on school nights for lengthy amounts of time could have a small "negative impact" on grades, even heavy sessions of up to 8 hours a day did not appear to matter in terms of long-term achievement.
"We found only very small effects on grades and none on actual competencies," Gnambs said following the publication of a study he co-authored, published in Psychology of Popular Media Culture. The academic noted there were "negligible effects of the time spent on computer games on grades or competence development."
Newsweek subscription offers >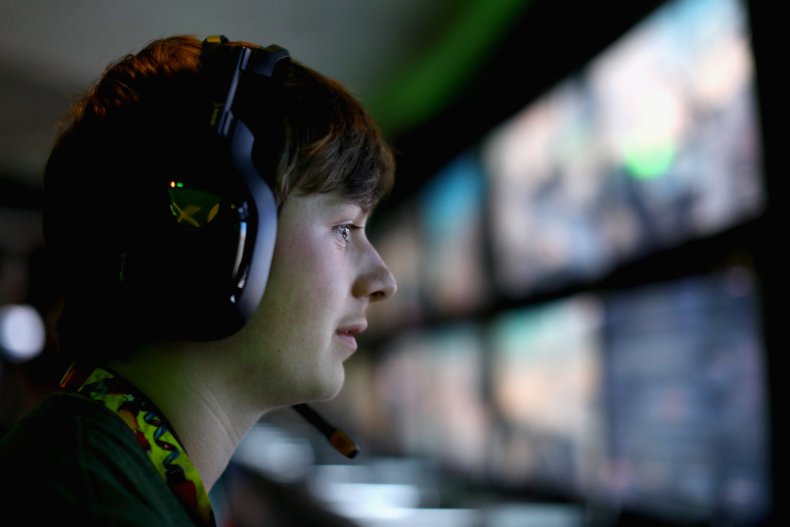 Students were followed over a period of two-years, the team said. This filled a gap in some prior research, which reportedly failed to analyze changes in academic performance over time.
Not all research aligns, however. National Children's Bureau Northern Ireland, in their study title ICT and Me, suggested that kids who gamed less than once a week "were more successful in school than those who played twice a day or more."
Exaggerated dangers?
Newsweek subscription offers >
Yet the new paper ultimately suggested that any detrimental effects of video gaming had been minimal. The university team noted that "warnings regarding potential dangers of computer gaming are exaggerated."
The team said: "Mathematical and reading competences were not affected by gaming times. Thus, playing computer and video games can result in a noticeably, albeit small, loss of educational returns, but it does not affect basic competences."
Gnambs told Fatherly.com that the paper suggested parents should now be more concerned about when their children are playing instead of simply how long.
"I think the most important thing is to regulate gaming activities based on current situational demands—before exams or important tests it would be advisable to allocate more time to school preparation," he told the publication this week. "Longer gaming times seem less problematic when students are not faced with pressing school assignments," the researcher added.
Earlier this year, World Health Organization (WHO) recognized gaming disorder as a new mental health condition, but stressed only a small number of people would likely be affected.
Do Video Games Affect Student Grades? New Research Says Yes—Just Not Enough to Matter | Tech & Science