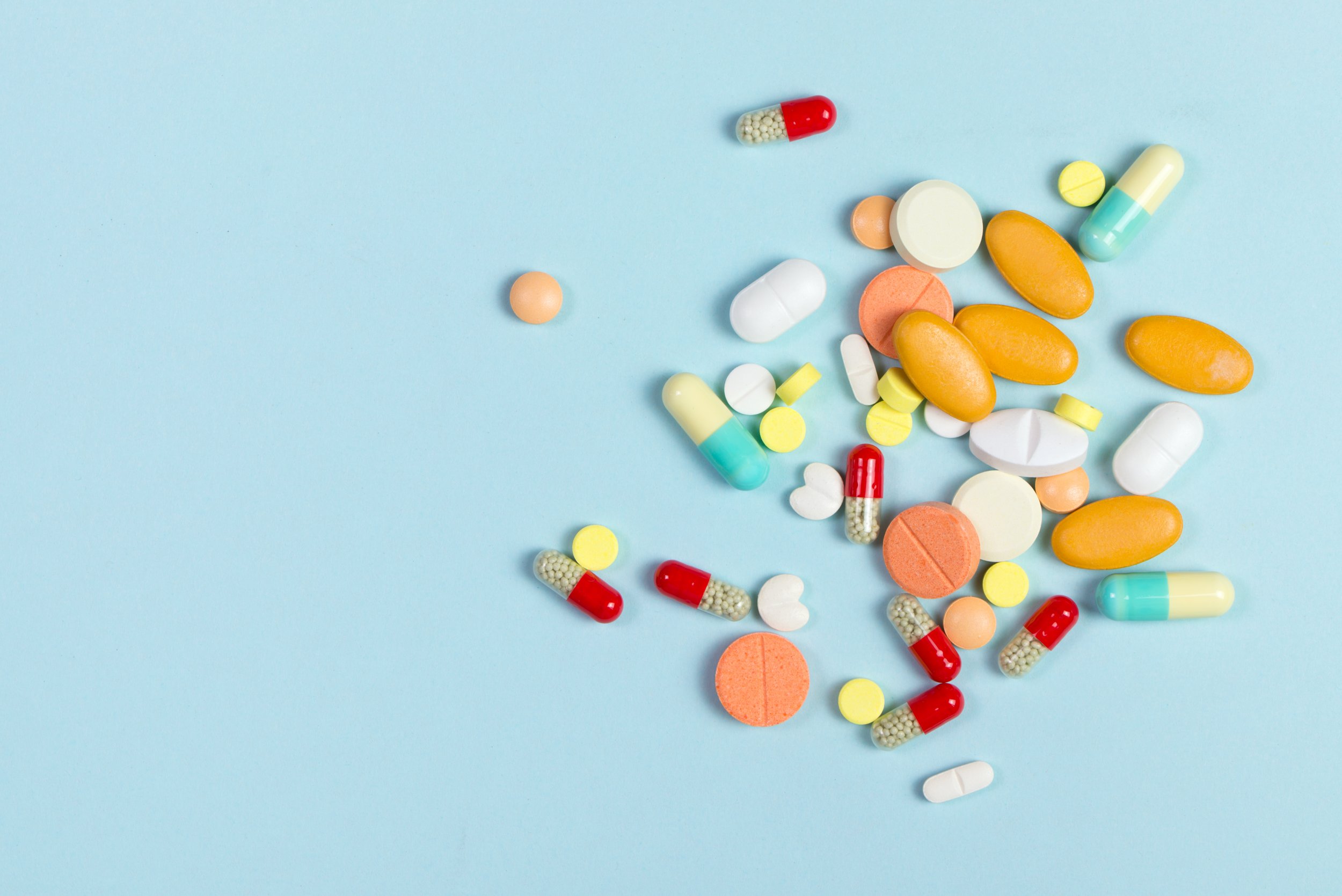 Popping vitamins and mineral supplements might feel virtuous, but it actually carries surprisingly few health benefits and could even do harm, according to researchers.
A team of researchers in Canada found that common supplements such as multivitamins, vitamin D, calcium and vitamin C provide no protection against heart disease, heart attack, stroke or premature death.
Folic acid and B-vitamins were associated with a reduced risk of heart disease and stroke. But niacin and antioxidants were linked to a very small risk of all-cause mortality: the term used to describe all of the deaths that occur in a group of people, regardless of the cause.
The study's lead author, Dr. David Jenkins of St. Michael's Hospital at the University of Toronto, said in a statement: "We were surprised to find so few positive effects of the most common supplements that people consume."
While the review found that taking multivitamins, vitamin D, calcium, or vitamin C do no harm, "there is no apparent advantage either," he said.
"In the absence of significant positive data—apart from folic acid's potential reduction in the risk of stroke and heart disease—it's most beneficial to rely on a healthy diet to get your fill of vitamins and minerals," Dr. Jenkins said.
"So far, no research on supplements has shown us anything better than healthy servings of less-processed plant foods including vegetables, fruits and nuts."
Dr. Jenkins and his colleagues arrived at their findings by reviewing existing data and single randomized control trials published between January 2012 and October 2017. The studies investigated the effects of vitamins A, B1, B2, B3 or niacin, B6, B9 or folic acid, C, D and E. They also looked into the effects of beta-carotene, calcium, iron, zinc, magnesium and selenium. Multivitamins were defined as products that contained a number of these substances. The results were published in the Journal of the American College of Cardiology.
Among the downfalls that the authors acknowledged was their findings may be skewed by the fact that most people who take health supplements are generally more conscious about their well-being and may not be representative of the general population.
The research mirrors a 2013 study that also suggested supplements have no long-term health benefits for health adults, but could be potentially harmful.
The authors of the paper entitled "Enough Is Enough: Stop Wasting Money on Vitamin and Mineral Supplements," wrote at the time that "despite sobering evidence of no benefit or possible harm," the use of multivitamin supplements rose among U.S. adults from 30% between 1988 to 1994 to 39% between 2003 to 2006.
Aisling Pigott, a qualified dietitian and spokesperson for the British Dietetic Association who was not involved in the study, told Newsweek the research was "powerful" and "further supports our current understanding that there is no 'pill' we can take in lieu of a good diet."
"If you have a healthy balanced diet, you do not need to take vitamin and mineral supplements. However recent guidelines suggest we all may wish to consider vitamin D supplementation, particularly during winter months," she said, alluding to the fact that the vitamin is absorbed into the body from sunlight.
Certain groups of people may require supplements, such as young children, who can benefit from vitamins A,C and D; vegans, who are advised to take vitamin B12; and pregnant women, who should consider taking folic acid, Pigott said.
Updated with comment from Aisling Pigott.
Uncommon Knowledge
Newsweek is committed to challenging conventional wisdom and finding connections in the search for common ground.
Newsweek is committed to challenging conventional wisdom and finding connections in the search for common ground.
About the writer
Kashmira Gander is Deputy Science Editor at Newsweek. Her interests include health, gender, LGBTQIA+ issues, human rights, subcultures, music, and lifestyle. Her work has also been published in the The Independent, The Independent on Sunday, The i Newspaper, the London Evening Standard and International Business Times UK.